If you came to this page directly and do not see a navigation frame on top, please go to the home page.
| | |
| --- | --- |
| DEUTSCHLAND | GERMANY |
| Bundesland: Sachsen-Anhalt | Saxony-Anhalt |
| Landkreis: Harz | |
map →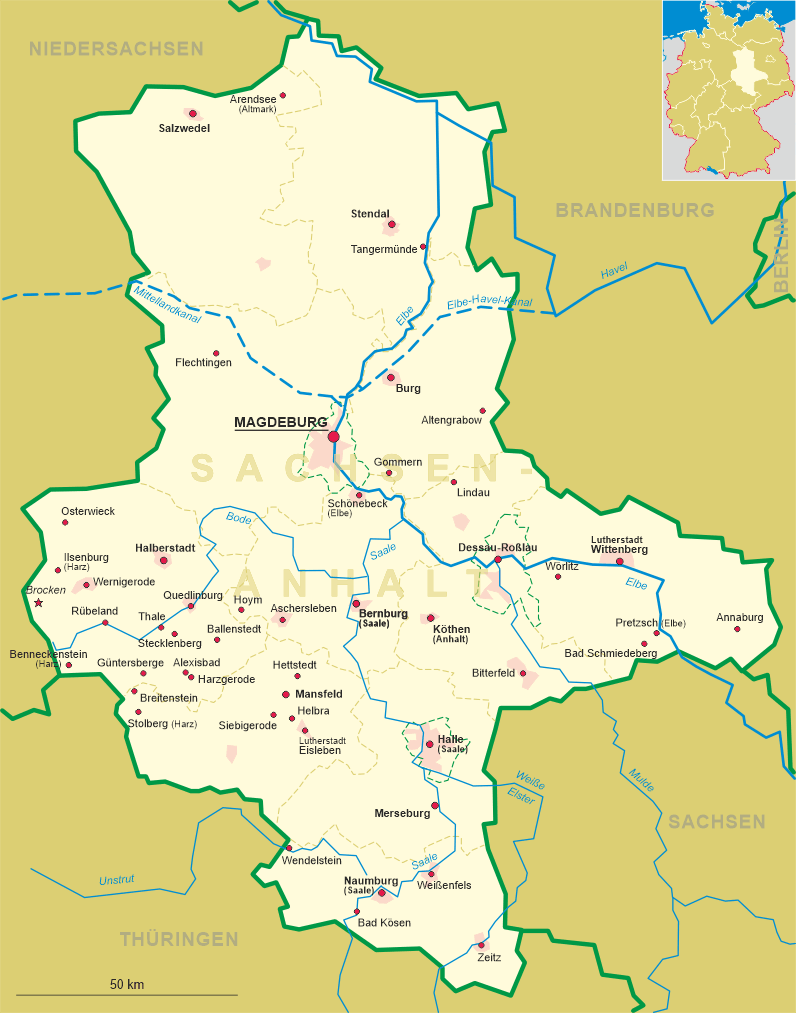 Alexisbad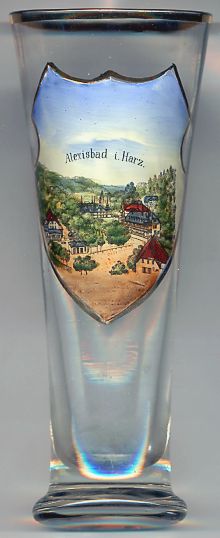 Alexisbad is situated at an elevation of 325 m in the valley of the river Selke in the Harz district of Saxony-Anhalt. The spa town is part of the municipality of Harzgerode (administrative union Unterharz).
The history of Alexisbad goes back to AD 975 when abbot Hagano founded the monastery Hagenrode at this place. Hagenrode was a filial monastery of the monastery of Nienrode and as such is one of the oldest communities on the Unterharz region. In 993 King Otto III granted the monastery the privilege of holding a market and of opening a mint. The privileges were confirmed in 1000. In the same year the village became part of the bailiwick of Adalbert of Ballenstedt, the father of the founder of the House of Ascania, Esiko of Ballenstedt. In 1179 Pope Alexander III confirmed the privileges and possessions of the monastery. However, later on the monks left this place and moved to Naumburg. During the Peasants' War of 1524 the village and the monastery were destroyed. In 1525 the domains came in possession of the Ascanian princes of Anhalt.
In 1766 the waters of the former silver mines were analysed for the first time for their curative properties. The first report of a medicinal use of the waters containing iron and magnesium sulfate dates from 1768. However, the spa was closed already in 1772 because it did not have enough patients. A new analysis of the waters, which was ordered in 1809 by Duke Alexius Friedrich Christian of Anhalt-Bernburg, recommended the medicinal use because of the waters' content of iodine, fluorine and iron. The spa founded in 1810 became the origin of the spa town of Alexisbad. The planning and the architecture of the town was done on designs made by the famous architect Karl Friedrich Schinkel.
Alexisbad is also the main hub of the narrow gauge Selke valley railway (founded in 1888) as it is the site where the lines from Gernrode, Harzgerode and Hasselfelde meet.

---