If you came to this page directly and do not see a navigation frame on top, please go to the home page.
| | |
| --- | --- |
| DEUTSCHLAND | GERMANY |
| Bundesland: Baden-Württemberg | |
| Regierungsbezirk: Tübingen | |
| Landkreis: Zollernalbkreis | |
map →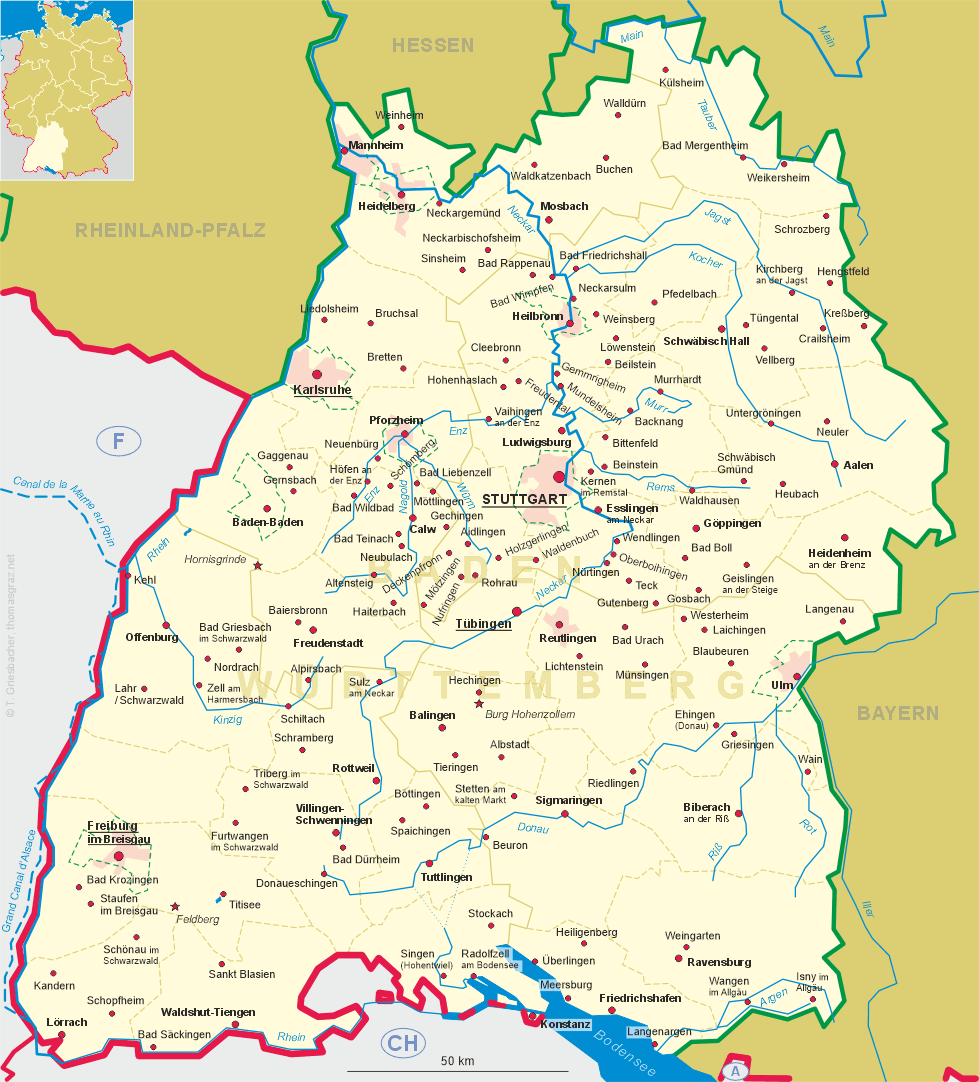 Balingen
• ru: Балинген

Balingen is situated at an elevation of 517 m in the Eyach valley, about 35 km south of Tübingen, 35 km northeast of Villingen-Schwenningen and 60 km southwest of Stuttgart. Balingen is the seat of the Zollernalbkreis district. The municipality has a population of about 34,200 (2007).
The earliest written document mentioning Balginga dates from 863. Until 1162 the village belonged to the estates of Haigerloch. In 1162 it was acquired by the counts of Hohenberg. In the first half of the 13th century it passed on to the counts of Zollern (see Hohenzollern). In 1255 the new town of Balingen was founded on a site about 200 metres upriver of the previous settlement. Due to the new privileges as a town, Balingen began to grow fast and it received its own fortifications. In 1403 Balingen was sold to the counts of Württemberg. In the 15th century the town was repeatedly pawned to various noblemen. When large fires had destroyed most parts of the town in 1724 and 1809, respectively, Balingen was rebuilt on a regular ground plan.
The

Protestant Town Church [bottom right] was built in 1443–1541 in late Gothic style in place of an older chapel.
The bottom left picture on glass no. 2513 shows Hohenzollern castle, located about 14 km northeast of Balingen.

---