If you came to this page directly and do not see a navigation frame on top, please go to the home page.
| | |
| --- | --- |
| DEUTSCHLAND | GERMANY |
| Bundesland: Hessen | Hesse |
| Regierungsbezirk: Kassel | |
| Landkreis: Fulda | |
map →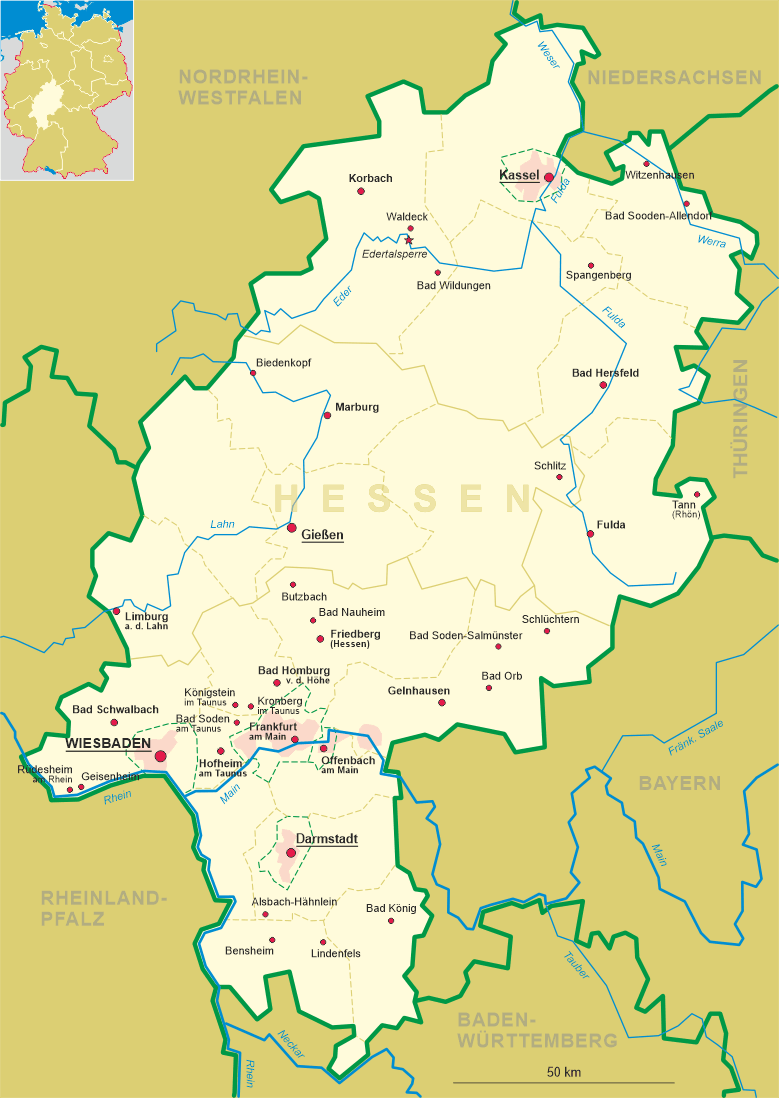 Tann (Rhön)
• ru: Танн (Рён)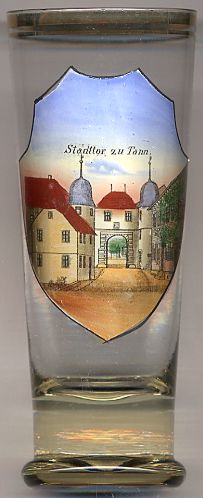 Tann (Rhön) is situated at an elevation of 371 m in the valley of the river Ulster in the Rhön mountain region of eastern Hesse. The municipality has a population of about 4,600 (2007).
it is believed that Irish monks founded the village in the late 6th or early 7th century. The earliest written mention is found in a document dating from 1197. The castle had been founded by the Barons (Freiherren) von der Tann in the 11th or 12th century. In 1541 Tann received the privileges of a market town. Tann was part of the domains of the Knights von und zu der Tann who obtained the rank of Imperial Knights (Reichsritter) in 1656. In the 16th century Eberhard von der Tann introduced the Protestant faith and fortified the town to protect it during the armed conflicts with the abbots of Fulda. Large parts of the medieval town were destroyed by a large fire in 1879.
The

Town Gate (Stadttor) [left] is the popular landmark of Tann. It was built in pure Renaissance style in 1557 and once was part of the town's fortifications. The domed roofs of the two towers were added in 1767.

---