If you came to this page directly and do not see a navigation frame on top, please go to the home page.
| | |
| --- | --- |
| DEUTSCHLAND | GERMANY |
| Bundesland: Freistaat Thüringen | Thuringia |
| Landkreis: Saalfeld-Rudolstadt | |
map →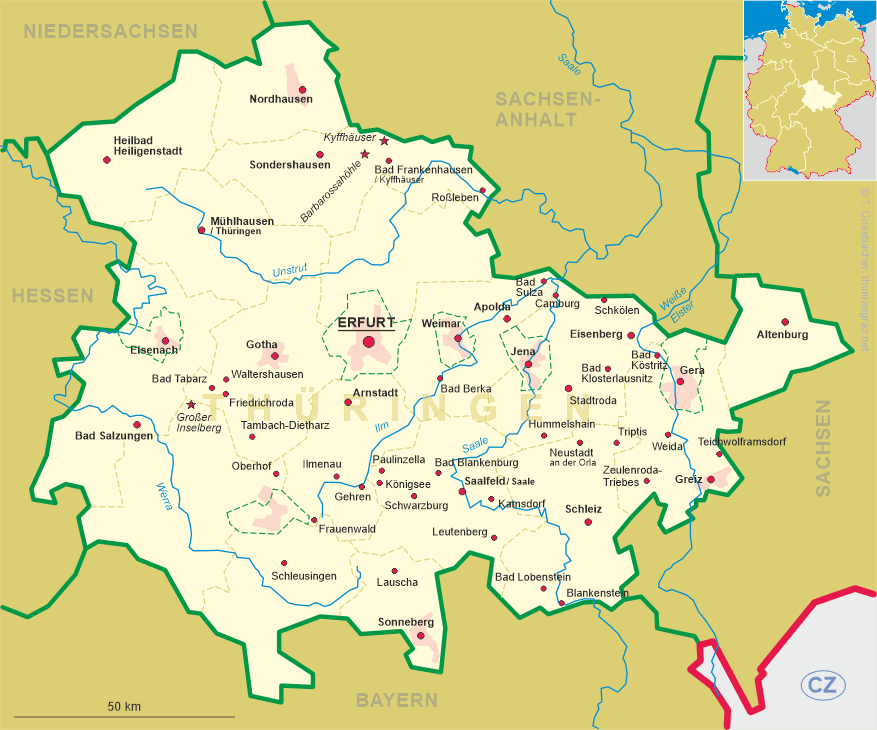 Kamsdorf
• mk, ru, sr, uk: Камсдорф
Kamsdorf is situated at an elevation of 320 m in the district Saalfeld-Rudolstadt, about 10 km east of the district town, Saalfeld / Saale, in eastern Thuringia.
Minori Kamsdorf (Kleinkamsdorf) was first mentioned in a written document in 1349, großen Kampstorff (Großkamsdorf) was first mentioned in 1381. In 1574 it became part of the Electorate of Saxony. After the Congress of Vienna, it became a Prussian exclave, bordering the principality of Schwarzburg-Rudolstadt to the east, south and west, and the duchy of Saxe-Meiningen to the north. Together with the administrative district Erfurt of the Prussian province Saxony Kamsdorf became part of Thuringia in 1945. In 1950, Groß- and Kleinkamsdorf were merged into the municipality of Kamsdorf. In 1952 it was placed into the district Gera and in 1994 into the district Saalfeld-Rudolstadt.
The

Brewery Zollhaus [left, no. 3223] was founded in 1806. Glass no. 3223 is a souvenir produced for its 100th anniversaray in 1906. The brewery was closed in 1950.

[https://de.wikipedia.org/wiki/Kamsdorf; http://www.1a-sammlershop.de/index.php?cat=c495_Zollhaus-Brauerei-Zollhaus-Brauerei.html]

---