If you came to this page directly and do not see a navigation frame on top, please go to the home page.
| | |
| --- | --- |
| ČESKÁ REPUBLIKA | CZECH REPUBLIC |
| Středočeský kraj | Central Bohemia region |
| Okres: Nymburk | |
map →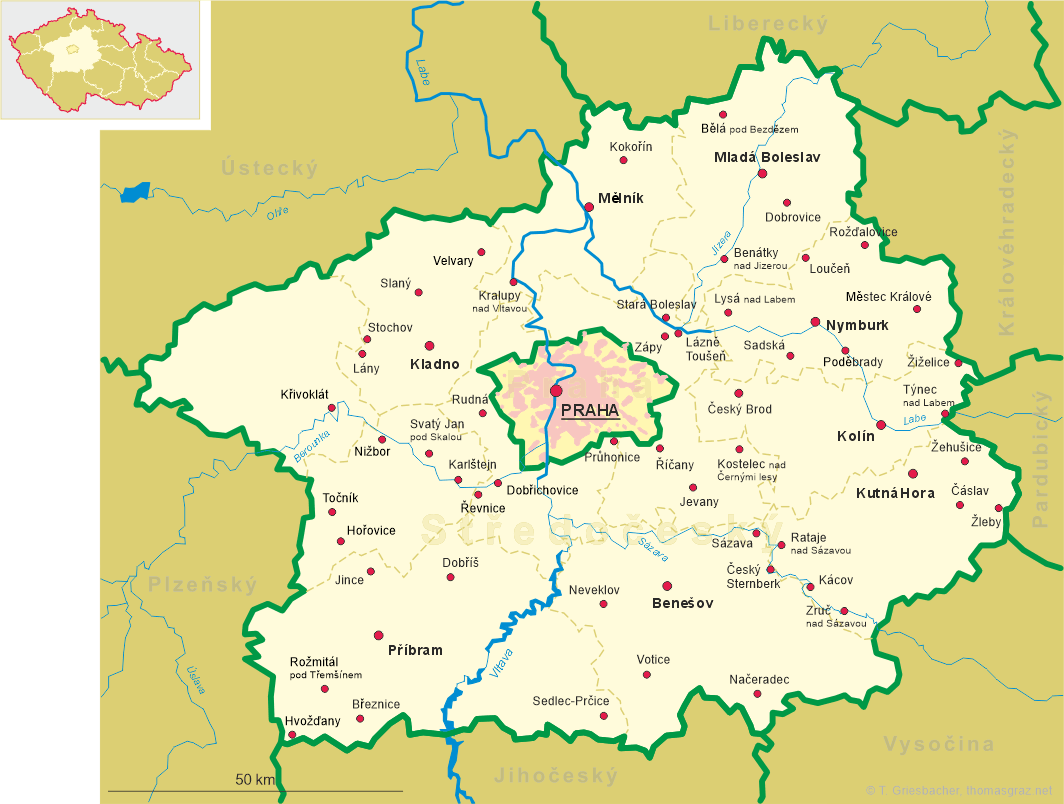 Sadská
• de, lt: Sadska
• ru, sr: Садска
Sadská is situated at an elevation of 185 m on the left bank of the river Šembera in the Labe (Elbe) lowlands, about 7 km south of the district town Nymburk. The municipality of Sadská has a population of about 3,300 (2017).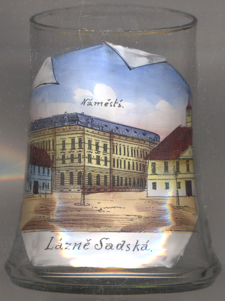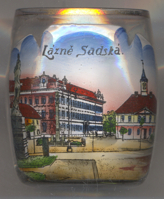 The earliest written mention of the place dates back to AD 993, when its name appears in the founding charter of the monastery of Břevnov. In the 12th century, Sadská used to be a Přemyslid princely court, the county's administrative centre. The chapter of the collegiate church of St. Apollinaire (built in 1117/1118) was transfered to Prague in 1362. The new part of the village was promoted to a small town in 1562. In 1607, the town obtained the same privileges as nearby Poděbrady. In 1784 it was chartered as a town. Originally part of the administrative district Poděbrady, Sadská became part of the district Nymburk in 1942–1945 and finally in 1949.
The

Town Hall [right], located in the square Palackého náměstí, was built in 1842–1843.
The

school building in the corner of the square [left] is a dignified landmark. It was built in 1902 by architect Antonín Turek .
The

Plague Column [right, no. 3317: foreground far left] was created in 1748.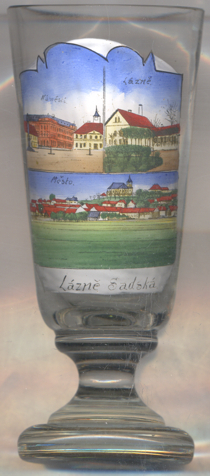 The

parish church St. Apolinaire [bottom picture, centre background] originated around 1370. The church was remodeled in Baroque style in 1737–1739 following designs by Kilian Ignaz Dientzenhofer.

[https://cs.wikipedia.org/wiki/Sadská], https://de.wikipedia.org/wiki/Sadská]

---