If you came to this page directly and do not see a navigation frame on top, please go to the home page.
| | |
| --- | --- |
| ČESKÁ REPUBLIKA | CZECH REPUBLIC |
| Moravskoslezský kraj | North Moravia and Silesia (Ostrava) region |
| Okres: Karviná |   |
map →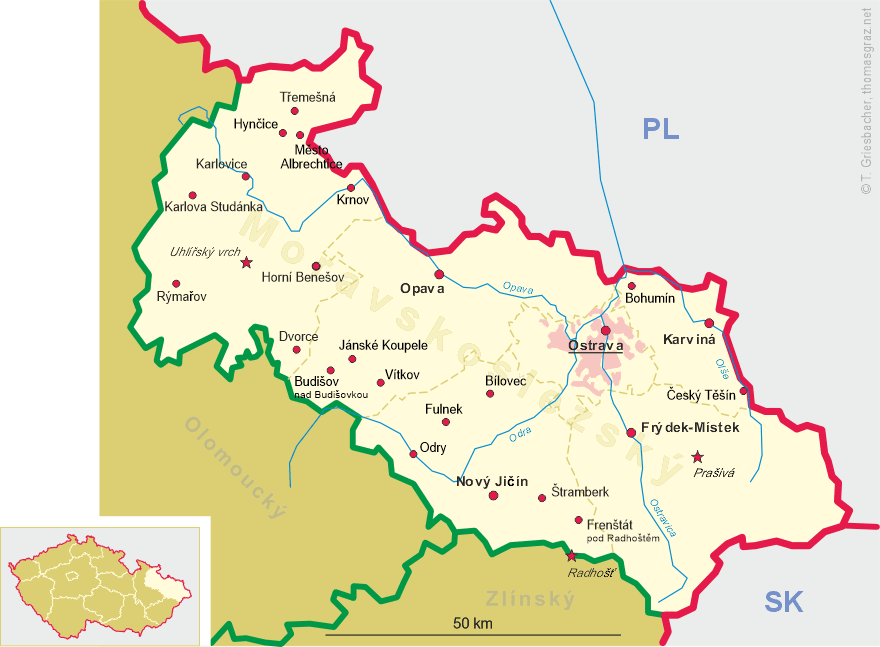 Bohumín
• pl: 
Bogumin • lv: 
Bohumīna • lt: 
Bohumynas • de: 
Oderberg
• ru: 
Богумин • bg, sr: 
Бохумин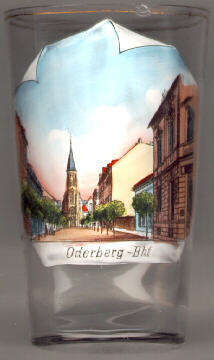 Bohumín is situated on the river Odra close to the border to Poland. Until 1844, the old royal town was larger than Ostrava which today is the administrative centre of North Moravia. While the old town (now Starý Bohumín) was close to the river, the new town (

Oderberg-Bahnhof, Nový Bohumín) developed around the railway station of the 'Kaiser-Ferdinand-Nordbahn' which was located about 4 km southeast.
The Nordbahn was the first steam railway line of Austria and was initiated by Baron Salomon Rothschild. The first section between Floridsdorf (today part of Vienna) to Deutsch-Wagram was opened in 1837, the terminal in Vienna was opened in 1838. The section from Deutsch-Wagram via Břeclav (Lundenburg) to Brno (Brünn) was finished in 1839. The line from Břeclav via Přerov (Prerau), Ostrava (Ostrau), and Bohumín to Kraków (Krakau) was then completed in 1846. The privately owned company operated in a strictly profit-oriented way so that comfort was completely absent at first (the Austrian writer Franz Grillparzer once bitterly complained about the uncomfortable journey from Bohumín to Vienna). In 1869, however, the Nordbahn was the first line to introduce toilets on the trains. The staff also was payed badly so that the abbreviation KFNB jokingly was explained as "kein Fleisch, nur Brot" ("no meat, just bread"). On the other hand, the trains were well-known for their punctuality ('punctual as the Nordbahn' was a frequently-used figure of speech). The company was nationalized in 1907.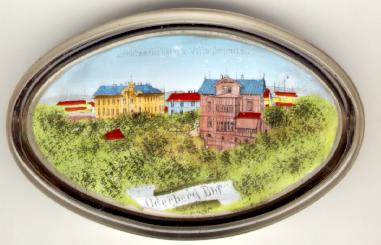 ---