If you came to this page directly and do not see a navigation frame on top, please go to the home page.
| | |
| --- | --- |
| DEUTSCHLAND | GERMANY |
| Bundesland: Freistaat Bayern | Bavaria |
| Regierungsbezirk: Oberbayern | |
| Landkreis: Eichstätt | |
map →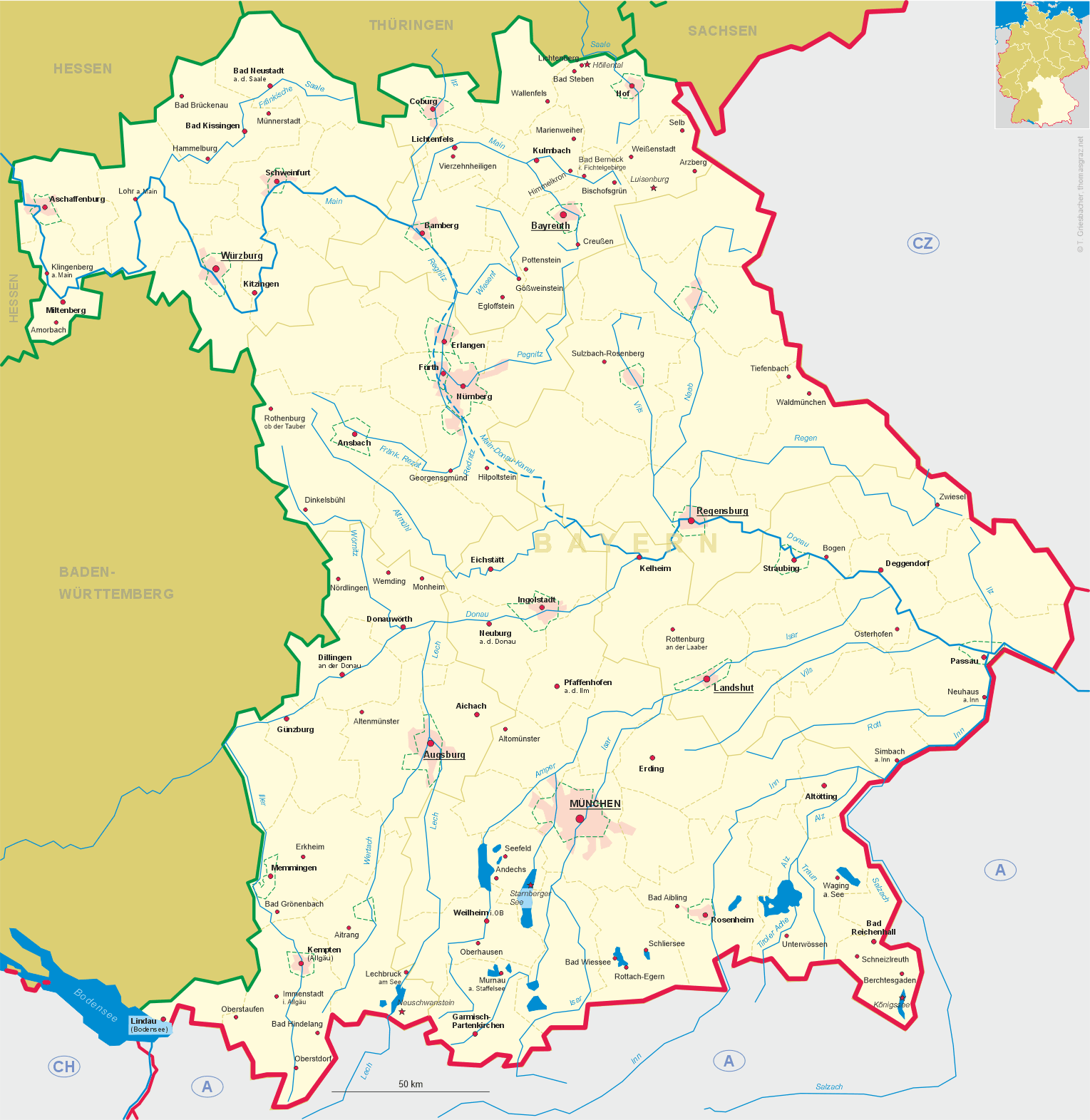 Eichstätt
• lt: Eichštėtas
• lv: Eihštete
• el: Άιχστετ
• ru, uk: Айхштет
• be: Айхштэт
• bg: Айхщет
• mk, sr: Ајхштет
Eichstätt is situated at an elevation of 388 m in the valley of the river Altmühl in the norther part of Upper Bavaria. The first mention in a document dates back to AD 740 (as Eihstat). In 741 the Anglosaxon Willibald (d. 787) was ordained as the first bishop of Eichstätt by his cousin, St. Boniface (Bonifatius), the 'Apostle of the Germans' (see also Fulda). The importance of Eichstätt as a pilgrimage site was further increased when the relics of St. Walburga, a sister of St. Willibald, were brought to Eichstätt in the 2nd half of the 9th century. In 908 Eichstätt obtained the status of a market town and in 1042 it is mentioned as 'civitas' (town). The territory of the diocese Eichstätt, which already from the 9th century enjoyed the status of a 'diocese of the empire', was ruled by the bishops throughout the subsequent centuries.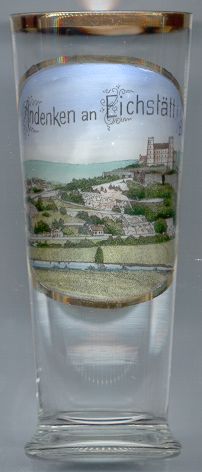 During the times of the Reformation, Eichstätt remained Catholic, so that it was besieged, conquered, and looted by the Swedish army in 1633/34 during the Thirty Years' War. From 1670 until the end of the 18th century, the town was transformed into a splendid Baroque residence city for the Bishops of Eichstätt. After the Napoleonic Wars Eichstätt was secularized in 1803. At first it was given to the last Grand Duke of Tuskany, Ferdinand III of the Habsburg family, then it was given to Eugène de Beauharnais, Duke of Leuchtenberg and Prince of Eichstätt, who was the step-son of Napoleon I and son-in-law of the first King of Bavaria, Maximilian I Joseph. In 1824 the diocese became part of the Kingdom of Bavaria. Since the administrative reform of 1972 the town and district Eichstätt are part of Bavaria's administrative region Oberbayern (Upper Bavaria). Since 1980 Eichstätt is seat of a Catholic university.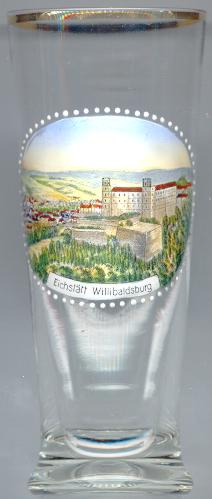 The castle

Willibaldsburg was founded 1353–1365. Since then, the castle remained the home of the bishops of Eichstätt. The castle was enlarged and remodelled 1560–1590. The so-called 'new castle' or 'Gemmingenbau' with its two towers was erected from 1609 onward in Renaissance style.

---