| | |
| --- | --- |
| ÖSTERREICH | AUSTRIA |
| Bundesland: Niederösterreich | Lower Austria |
| Bezirk: Melk | |
map →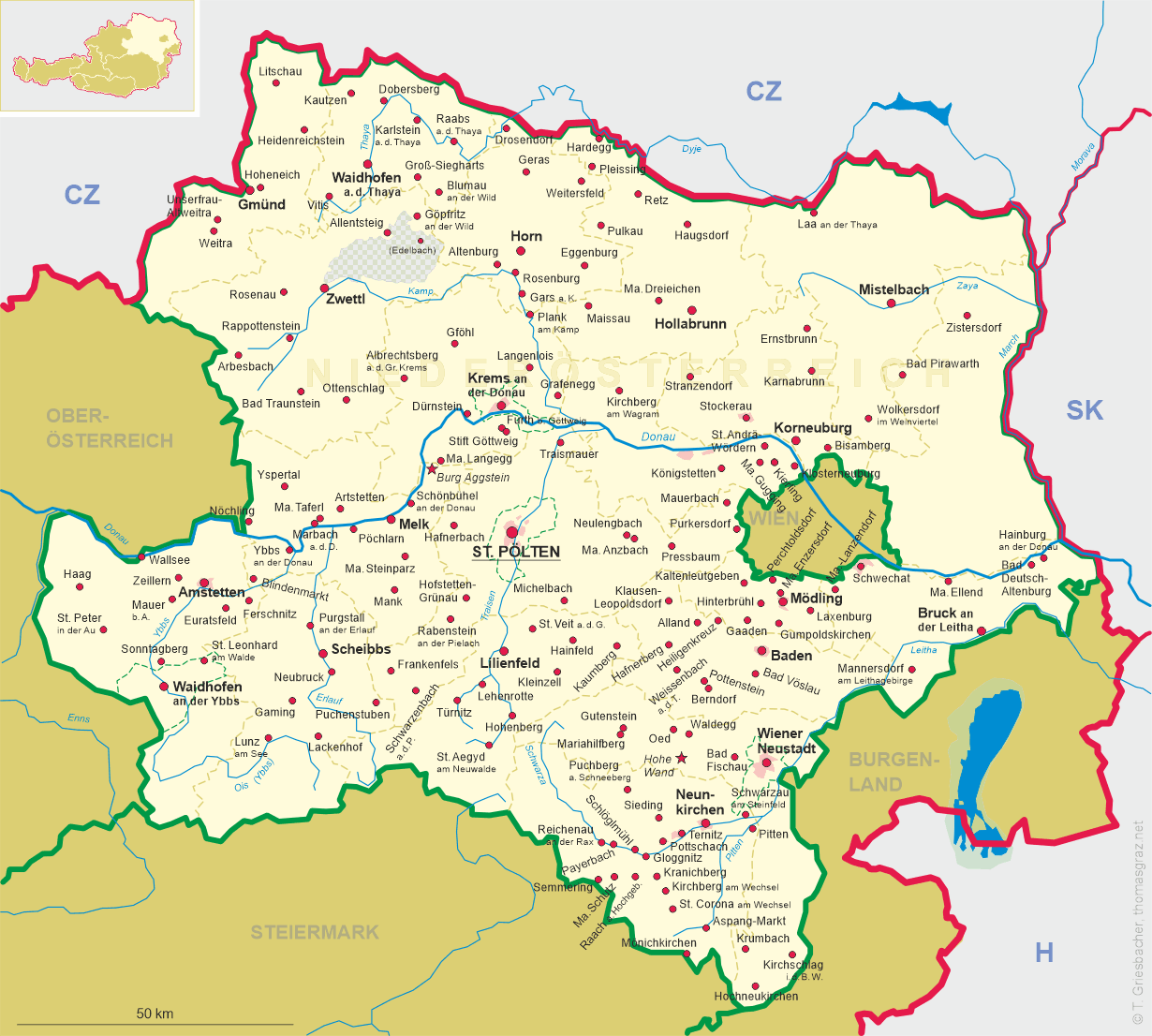 Melk
• cs: Medlík
• lt: Melkas
• ru: Мельк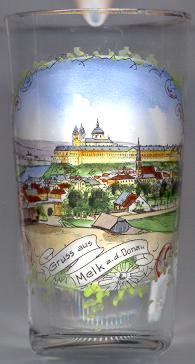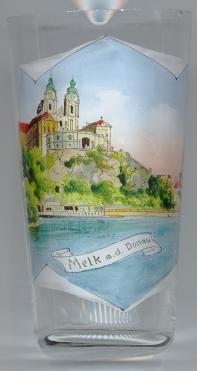 Melk is situated at an elevation of 213 m on the right bank of the river Danube between the mouths of the rivers Melk and Pielach. The first mentioning in a document dates from AD 813 (Medilisa). In the early German epic 'Nibelungenlied' of around 1200 it is mentioned as Medelicke. After AD 976 it became the main seat of the Babenberg Margrave Leopold I of Austria and his successors. Melk was an important trading centre, especially up to the 17th century. The official status of a city was granted in 1898.
The famous

Benedictine abbey goes back to a canonicate abbey that was founded in the 11th century with a tomb for the Austrian margraves. The abbey became Benedictine monastery in 1089. The castle section of Melk was donated to the abbey by Leopold III (the Saint) in 1113. The present buildings of the monastery was built by Jakob Prandtauer in 1702–1726, continued by Josef Munggenast until 1734. With its 362 m long front, 1,188 windows and a cupola of 63 height it is one of the most important monumental structures in Europe. The collegiate church houses the magnificent Baroque high altar, the splendid organ case of 1733, the grave of St. Koloman (d.1012 at Stockerau) and the Baroque monuments for the graves of the early Babenbergs with wives. The treasury houses the famous Melker Kreuz (Melk Crucifix) of 1362 and the 1st quarter of the 15th century, a portable altarlet of Margravine Suanhild (11th century) and the Monstrance of St. Koloman (1752). The monastery library with a ceiling fresco of Paul Troger is one of the most important monastery libraries of Austria. It holds more than 80,000 volumes, 1,850 manuscripts and 868 incunabula.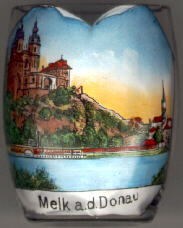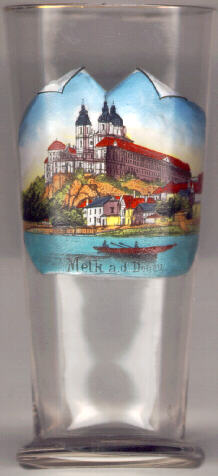 The

parish church Mariä Himmelfahrt (Ascension of Our Lady) [left, no. 179: bottom right, barely visible] dates from the Late Gothic period. A monumental calvary group in the church dates from around 1520. Most of the interior decoration dates from the late 19th century when the Baroque interior was remodelled in Neo-Gothic style.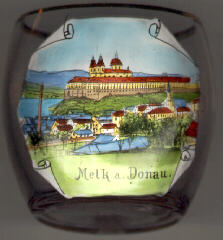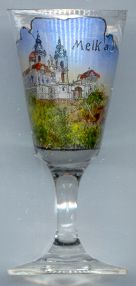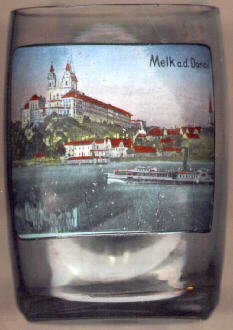 ---