| | |
| --- | --- |
| ÖSTERREICH | AUSTRIA |
| Bundesland: Salzburg | |
| Bezirk: Sankt Johann | |
map →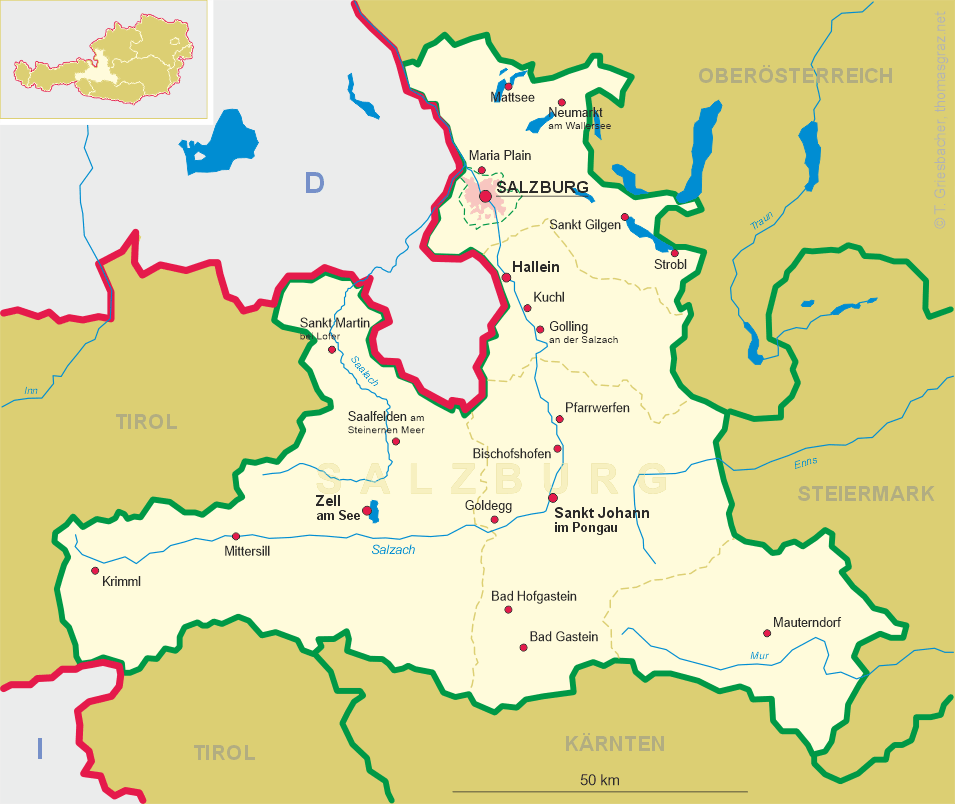 Bad Gastein
• prev.: Badgastein
• lv: Bad Gasteina
• lt: Bad Gasteinas
• ru: Бад-Гастайн, Бад-Гаштайн
• bg: Бад Гастайн, Бад Гащайн
Bad Gastein is situated at an elevation of 1002 m in the valley of the Gasteiner Ache. The municipality has a population of about 4,600 (2008). Bad Gastein is one of the most important spa towns in Austria. From 1906 until 1996 the official spelling of the place name was Badgastein. The current spelling Bad Gastein was made official on 1 January 1997.
The oldest written document mentioning Gastuna dates from AD 963. Bathing cures are already documented from the 14th century. The popularity of the spa increased after 1791–1793 when the bath palace was built. From the second half of the 19th century on it became one of the most popular spas of Europe. The radon-containing thermal waters (47°C) are used primarily for the treatment of rheumatic diseases.
Until the end of the 18th century only foot-paths connected the Gastein valley to the province of Carinthia in the south. In 1901–1909 a tunnel (8.5 km) between Böckstein near Bad Gastein and Mallnitz opened one of the most important traffic connections between the north and the south.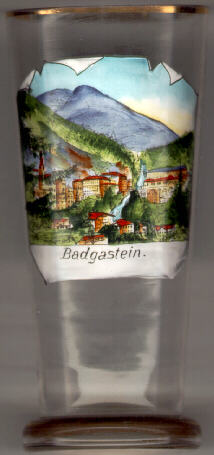 The

waterfalls of the Gasteiner Ache (85 and 63 m) in the centre of Bad Gastein are one of the best-known landmarks of Austria.
Franz Schubert spent his vacation here in the Gastein valley in August 1825. During his time he composed the lieder "Die Allmacht" and "Das Heimweh" and the so-called 'Gasteiner Symphonie'. He later received a payment of 100 gulden for the manuscript from the Wiener Musikverein (Society of Music Lovers in Vienna). The symphony, however, is missing since then.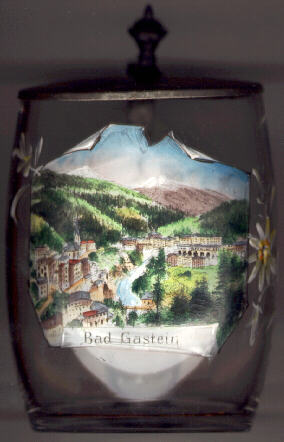 After the end of the war between Prussia and Denmark of 1864, which ended with a defeat of Denmark, a treaty (the so-called 'Gasteiner Konvention') was signed in Bad Gastein in 1865 which stipulated that Prussia received the duchies of Lauenburg and Schleswig, whereas Austria was given control over Holstein. Only two years later Austria lost Holstein to Prussia.

---