| | |
| --- | --- |
| ÖSTERREICH | AUSTRIA |
| Bundesland: Oberösterreich | Upper Austria |
| Bezirk: Eferding | |
map →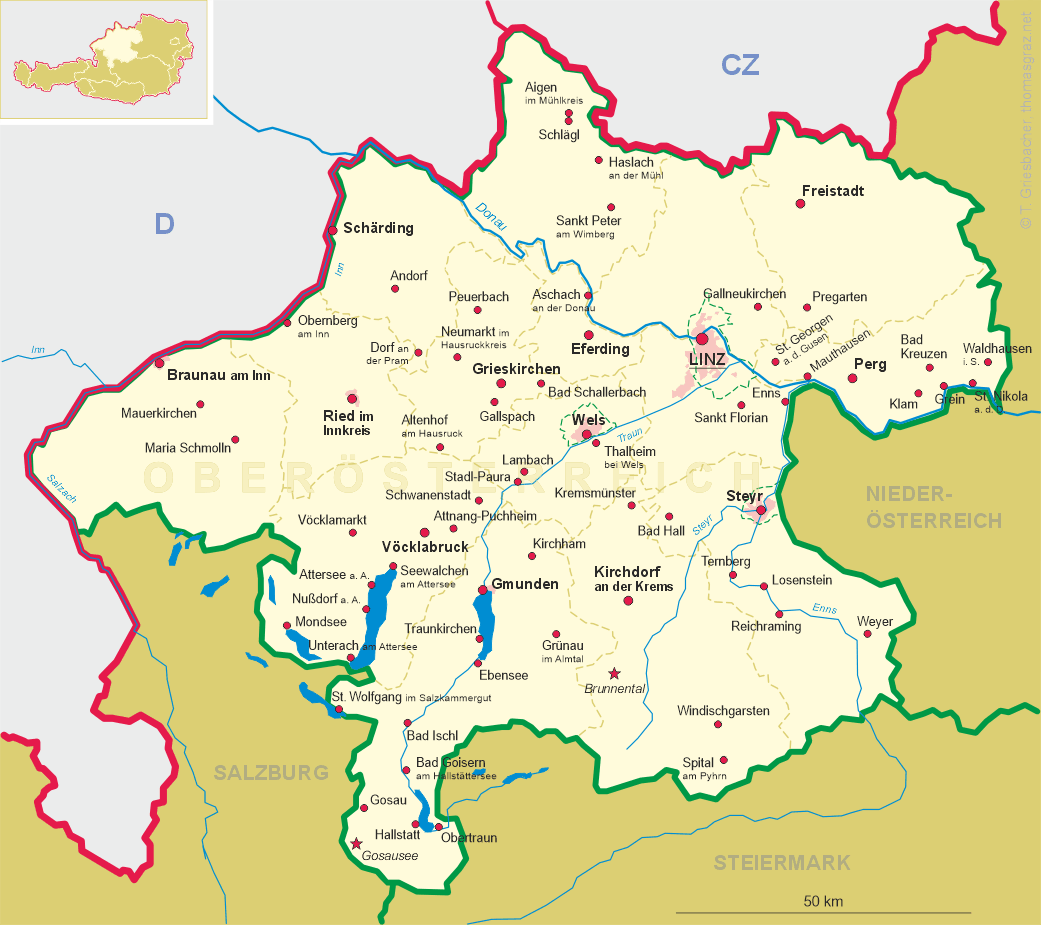 Aschach an der Donau
• lt: Ašachas prie Dunojaus
• ru: Ашах-на-Дунае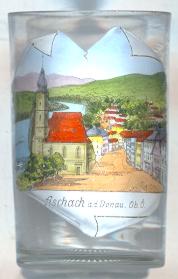 The market town Aschach an de Donau is situated at an elevation of 268 m on the right bank of the river Danube (Donau) on the northern end of the Eferding basin. In the 3rd century AD it was the site of the Roman settlement Ioviacum. Aschach was first mentioned in AD 777 in a document of Duke Tassilo III of Bavaria for the monastery of Kremsmünster. The status as a market town was formally confirmed in 1512. Until 1775 Aschach was a shipping toll station on the Danube. The river power plant of Aschach was completed in 1964.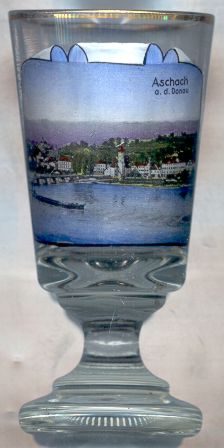 The

parish church Johannes der Täufer und Sankt Nikolaus [left, no-1015, and right, no. 1759: centre] was first mentioned in 1371. The present church was built in 1490 in Late Gothic style. At first it was a filial church of the parish Hartkirchen and became an independent parish only in 1784. In the first half of the 18th century it was remodelled in Baroque style. The Baroque roof on the church tower was completed in 1750. Being built close to the river, the church was flooded often and had to be restored numerous times. During a flood in 1693, a large wooden cross with the painted image of Our Lord was found in the water. The 'Donaukreuz' was placed above the high altar of the church in 1701. The church was enlarged in 1844, and again in 1973.
The old

Danube bridge [right, no. 1759: far left] was replaced in 1962 by a new steel girder bridge which crosses the river in three spans of 96, 132, and 96 m.

---