| | |
| --- | --- |
| ÖSTERREICH | AUSTRIA |
| Bundesland: Oberösterreich | Upper Austria |
| Bezirk: Eferding | |
map →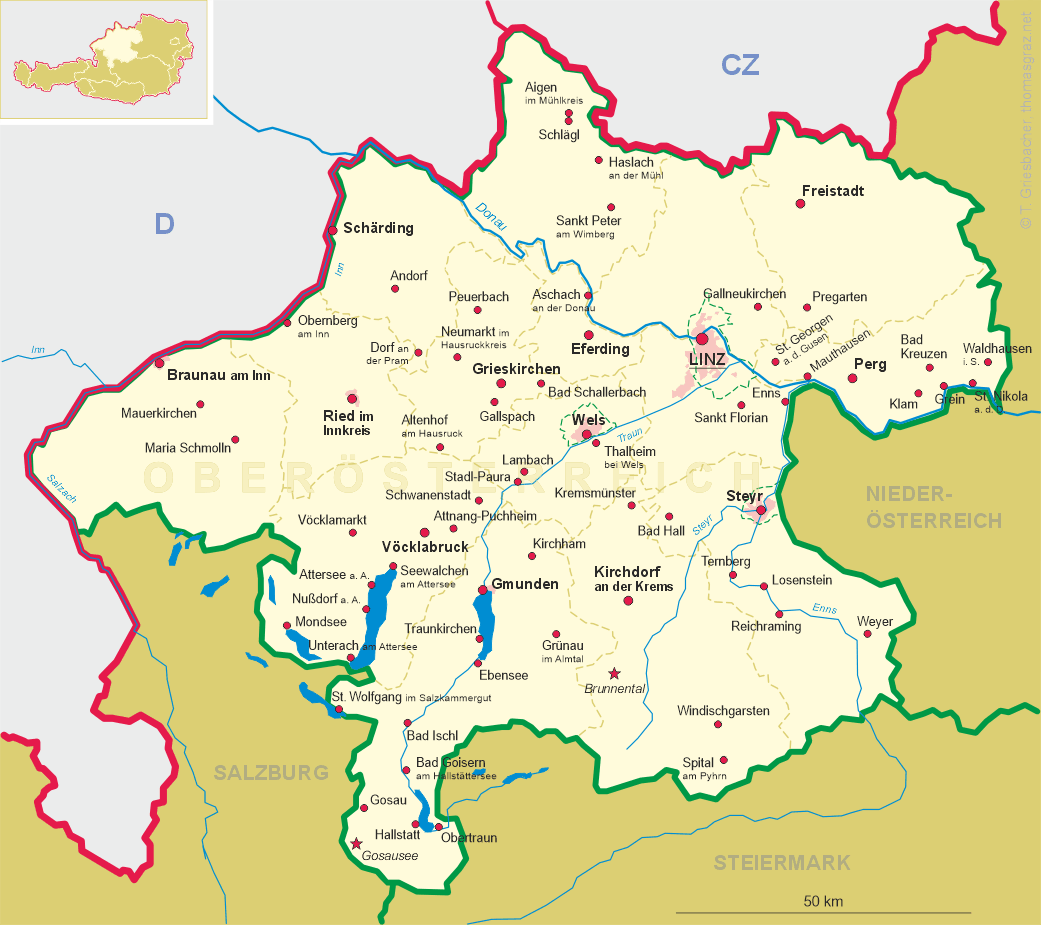 Eferding
• lv: Eferdinga
• lt: Eferdingas
• sr: Ефердинг
• uk: Ефердінг
• ru: Эфердинг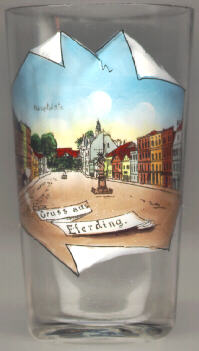 Eferding is situated at an elevation of 271 m in the Eferding basin about 2 km southwest of the river Danube. The municipality has a population of about 4,300 (2020).
In Roman times, Eferding was a road junction on the Danube Limes, which was probably secured by a cavalry fort. The Danube branched out widely in the Eferdinger Basin and reached as far as the city. Bavarians immigrated into the area during the 6th century. Efridinge was first mentioned in documents dating from 1145 and 1202. The place was also mentioned in the Nibelungenlied (Song of the Nibelungs), written around 1200 in Middle High German. It received the privileges of a town in 1222 and thus is one of the oldest towns in Austria. The castle was owned by the counts of Schaunberg from 1367 until their becoming extinct in 1559. Their domains were inherited by the counts (later princes) of Starhemberg. Eferding was the seat of the administration of the eponymous district until 2016 when the district adinistration was moved to Grieskirchen. Eferding remains, however, the seat of a district court.
The Baroque

Trinity Column (Dreifaltigkeitssäule) [centre] on the main square (Hauptplatz) was erected in 1720 as a sign of relief from the plague.

[https://de.wikipedia.org/wiki/Eferding; https://www.google.com/url?sa=t&rct=j&q=&esrc=s&source=web&cd=&cad=rja&uact=8&ved=2ahUKEwjG26Xty6rtAhVFQRoKHcdLDUsQFjABegQIAhAC&url=https%3A%2F%2Fwww.dioezese-linz.at%2Fdl%2FouMrJKJKMLnKnJqx4KJK%2FOrte_zum_Aufleben_Eferding_1_Dreifaltigkeitss_ule_.pdf&usg=AOvVaw2kWIyHTpA5qVQ1woFD5_9z]

---