| | |
| --- | --- |
| ÖSTERREICH | AUSTRIA |
| Bundesland: Niederösterreich | Lower Austria |
| Bezirk: Lilienfeld | |
map →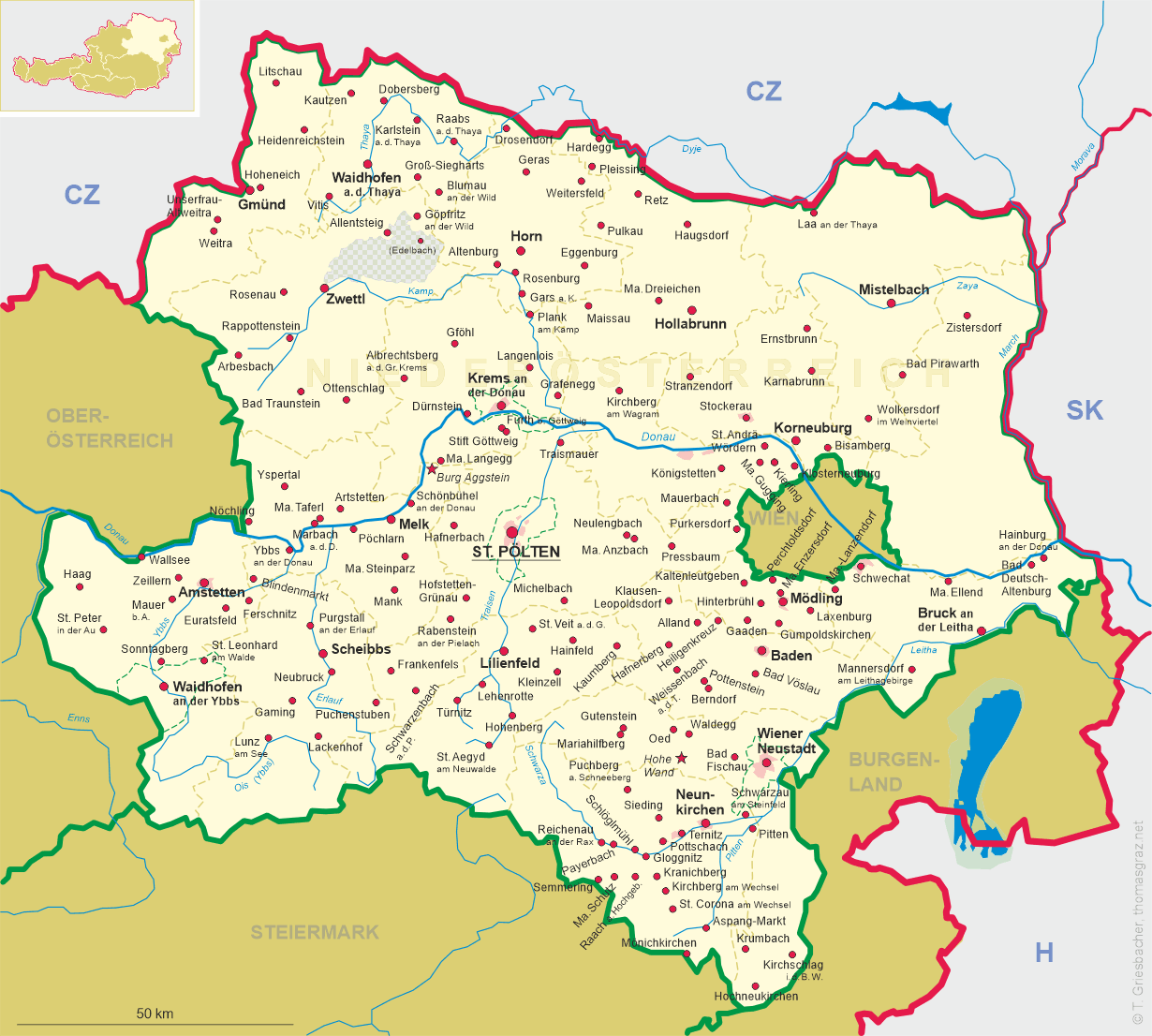 Lehenrotte
• prev.: Gerdrau
Lehenrotte is situated at an elevation of 422 m on the Türnitz river (Türnitzer Traisen) in southern Lower Austria. Lehenrotte is a cadastral district of the municipality Türnitz. The origin of the name Lehenrotte is unclear, but is of modern origin. An older name for the village is Gerdrau which first appeared in documents of the 12th and 13th centuries (1182 Griderawe, 1248 Greiderowe). The name Gerdrau was very popular between the two World Wars; even today, this name is used quite frequently by the local population.
The parish Lehenrotte was established in 1785 (before that it was part of the parish of Türnitz until 1758 and later of Hohenberg). The

parish church Sankt Leonhard was built in Classicist style in place of an earlier chapel of the 16th century. The altar dates from 1835. A painting of the 17th century showing the Holy Trinity is a copy of the miracle-working image of the pilgrimage church Sonntagberg. The old wooden church tower was replaced by a new brickwork tower in 1854.

---