| | |
| --- | --- |
| ÖSTERREICH | AUSTRIA |
| Bundesland: Niederösterreich | Lower Austria |
| Stadt: Waidhofen an der Ybbs | |
map →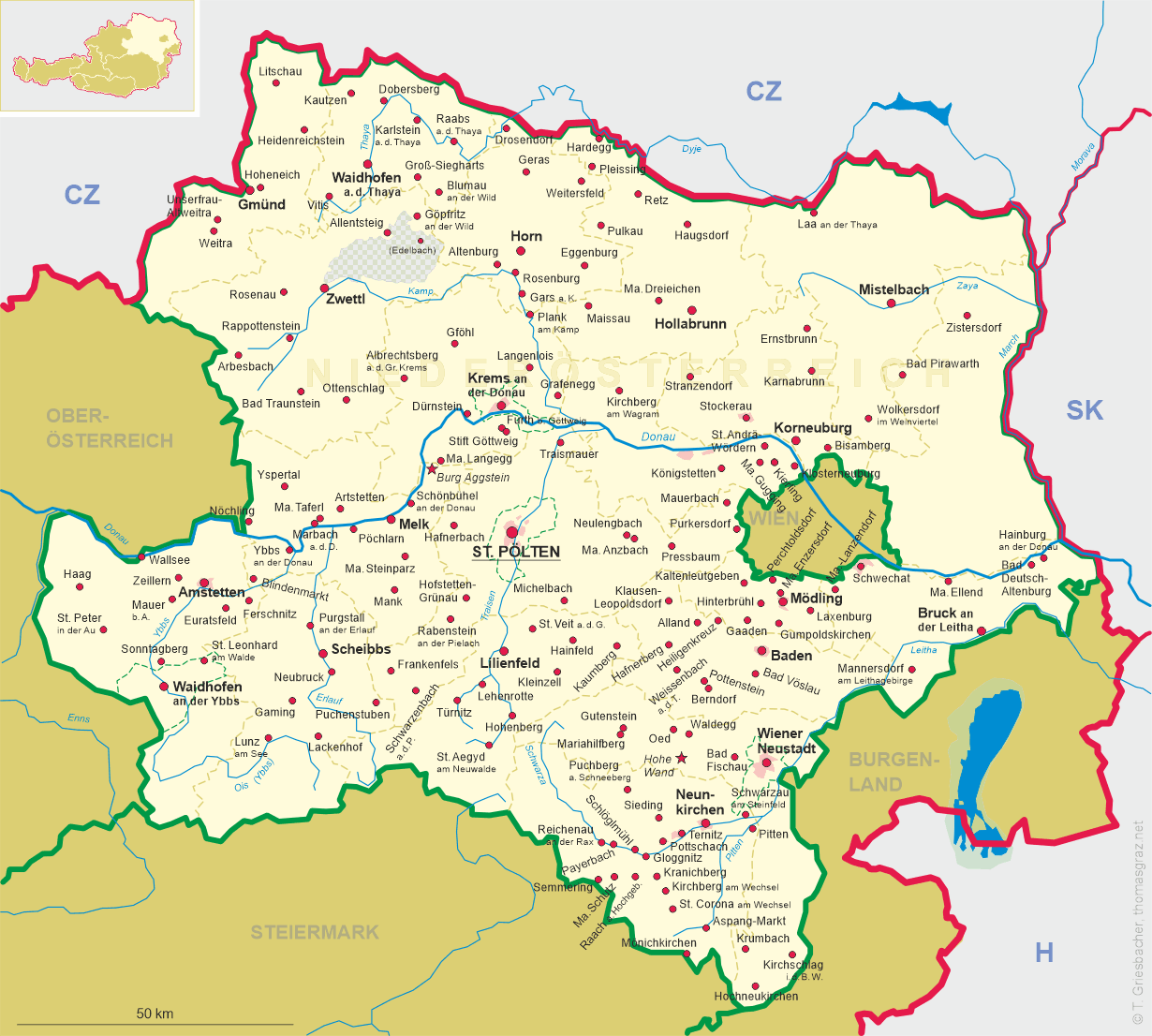 Waidhofen an der Ybbs
• cs: Bejdov nad Jivicí
• lt: Vaidhofenas prie Ibso
• ru: Вайдхофен-на-Ибсе
• sr: Вајдхофен на Ибсу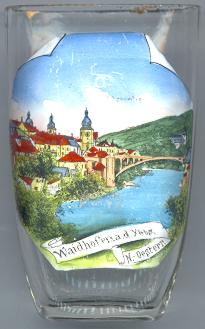 Waidhofen an der Ybbs is situated at an elevation of 356 m at the confluence of the Schwarzbach stream and the river Ybbs. Waidhovn was first mentioned in a document of 1186. Since prior to 1034 the area was in possession of the bishopric of Freising. By 1273 it had obtained the status of a market town or even that of a town. A document of 1372 mentions that Waidhofen had commercial dealings with places as far away as Venice. In 1803, Waidhofen became part of Austria. It obtained the rank of a district town in 1850, but lost this status in 1868 when it became part of the district of Amstetten. Only one year later, in 1869, it was elevated to an independent town. In 1972, its neighbouring communities of Waidhofen an der Ybbs-Land, Windhag, Zell and Sankt Leonhard am Walde became part of Waidhofen an der Ybbs.


The

castle [left] originated in the 13th century. The castle keep, one of the towers dominating the old town, is the only remaining part of that medieval castle. Until 1803, the castle remained in possession of the bishops of Freising. In 1875, the castle was purchased by the Rothschild family. Between 1881 and 1887, it was altered in romantic historicist style by the architect Friedrich von Schmidt. The Nazis confiscated the castle in 1938 and handed it over to the city of Waidhofen in 1943. After the war, the castle was restituted to the Rothschild family in 1945. The family then donated it to the Republic of Austria. Today, the castle houses a forest academy.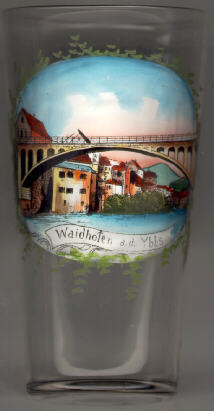 The

Zeller Hochbrücke [right] across the river Ybbs between the old town of Waidhofen and Zell (today a city district of Waidhofen) was built in 1898 by the engieer Gustav Adolf Wayß. The bridge is one of the world's first reinforced concrete bridges.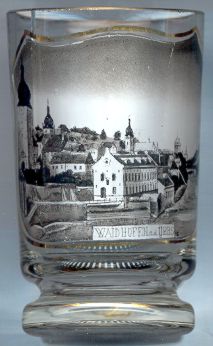 ---