| | |
| --- | --- |
| ÖSTERREICH | AUSTRIA |
| Bundesland: Niederösterreich | Lower Austria |
| Bezirk: Amstetten | |
map →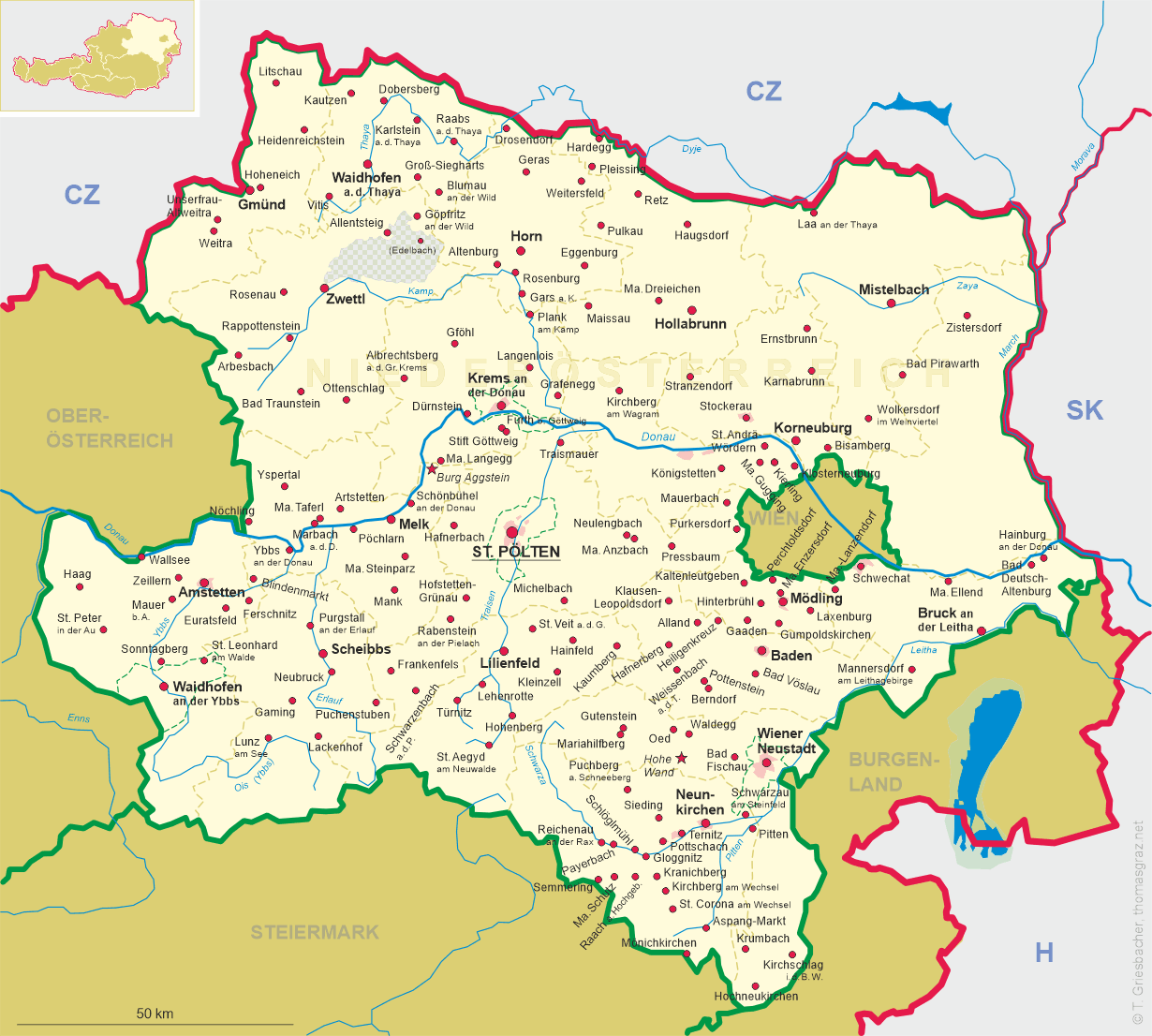 Amstetten
• lt: Amštetenas
• sr: Амшетен
• ru: Амшеттен
• bg: Амщетен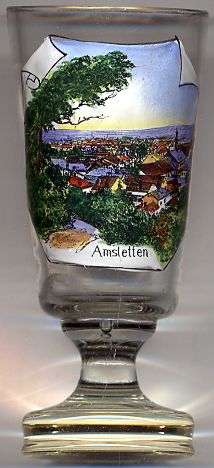 Archeological finds demonstrate that the area of Amstetten was already inhabited in prehistoric times. Amstetten was first mentioned in a document of 1111 as a market belonging to the archdiocese of Passau. The nearby village of Ulmerfeld had already been mentioned in 995 as a market belonging to the diocese of Freising. As the two markets grew during the 13th century, King Rudolph I granted them the privilege of fortifying the villages in 1276; however, only Ulmerfeld set up extensive fortifications. With the opening of the railway line from Vienna to the West of the country (Kaiserin-Elisabeth-Westbahn) in 1858 and the opening of another line from Amstetten to the south to Styria (Kronprinz-Rudolph-Bahn) in 1872, Amstetten became an important traffic junction. Amstetten became the seat of the district administration in 1868 and obtained the freedom of the city in 1897 by privilege of Emperor Franz Joseph I. In 1972, Amstetten was merged with the neighbouring communes of Preinsbach, Mauer and Ulmerfeld-Hausmening.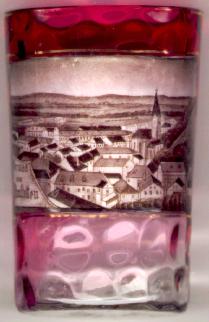 The

parish church Sankt Stephan [near left, no. 422: right] was built in the 13th century originally as a Romanesque basilica with a west tower. During the 14th century a Gothic vaulting was added.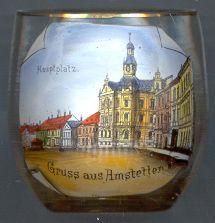 The picture on glass no. 1618 [near left] shows the

Hauptplatz (main square) with the

town hall of Amstetten.

---