| | |
| --- | --- |
| BELGIË / BELGIQUE / BELGIEN | BELGIUM |
| région/gewest/Region: Wallonie / Wallonië / Wallonien | region: Wallonia |
| province/provincie/Provinz: Namur / Namen / Namen | |
map →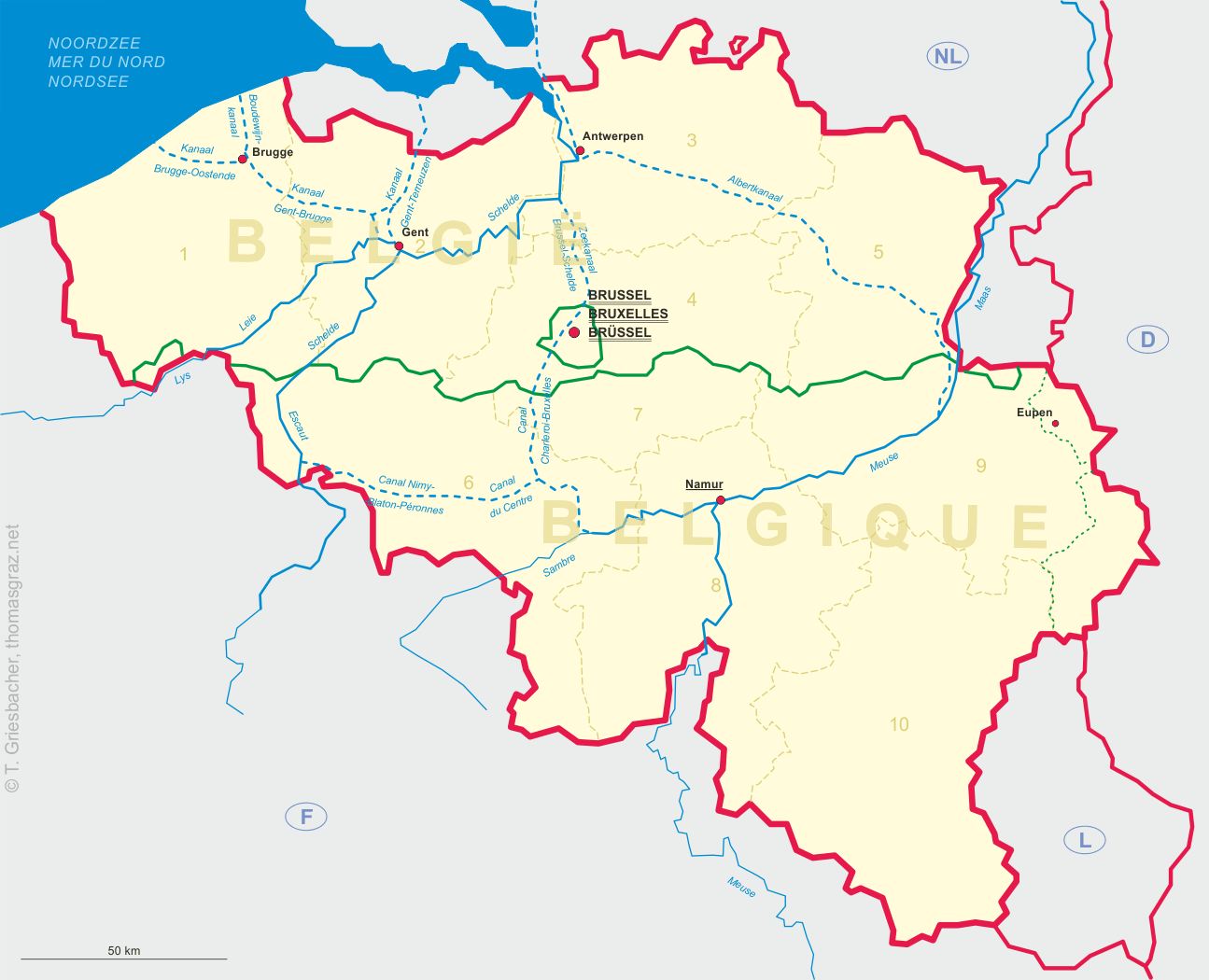 Namur
• lv: Namīra • lt: Namiūras • lb: Namouer • de: Namür
• el: Ναμούρ, Ναμύρ
• mk, sr: Намир • be, bg, ru, uk: Намюр
Namur is situated at an elevation of 86 m at the confluence of the rivers Meuse (Maas) and Sambre. The earliest settlement arose on the small strip of land between the two rivers. During Roman times the town became a busy centre with many blacksmiths and potters. During the 10th century the feudal power became more important and the town expanded steadily during the following centuries. The last city walls were constructed during the 15th century. During the Spanish period of the Low Countries in the 16th and 17th centuries Namur became the seat of one of the new bishoprics that were set up as Catholic strongholds against Protestantism. From that time on, Namur also became an important military stronghold. During the following centuries, Namur was affected frequently by the struggles between Spain and the Low Countries. Due to this military position, the industrial revolution of the 19th century did not have much effect on the city's economy. Today, Namur is the capital of Wallonia, the French part of Belgium, and is the seat of the Walloon government and parliament.
The

citadel [top] is located on a rock between the rivers Meuse and Sambre. For centuries, this site was fortified to guard the strategically important location. The citadel obtained its present shape by the French general and military architect Vauban who had taken Namur for France in 1692. Vauban strengthened its fortifications so well that it was thought impregnable, but only three years later the forces of the Low Countries cood take it back again.
The

pont de Jambes [foreground] across the Meuse was first mentioned already in the 13th century, but its origins go back to the first half of the 11th century. From the 15th century onward, the bridge had a great strategic importance because it was the only bridge across the river in the Bourgogne region. Since 1760 the bridge is a stone-only construction, which received further fortifications in 1818. During World War I the Belgian forces demolished the three arches near the right bank of the Meuse to obstruct the approach of the German forces. The bridges was reconstructed in 1918, but the same three arches were demolished again during World War II. In 1958–1961 the two central arches were replaced by a new single span in order to ease the passage of larger boats.

---