| | |
| --- | --- |
| ITALIA | ITALY |
| autonome Region: Trentino-Südtirol / regione autonoma: Trentino-Alto Adige | Trentino – South Tyrol |
| autonome Provinz: Bozen – Südtirol / provincia autonoma: Bolzano – Alto Adige | |
map →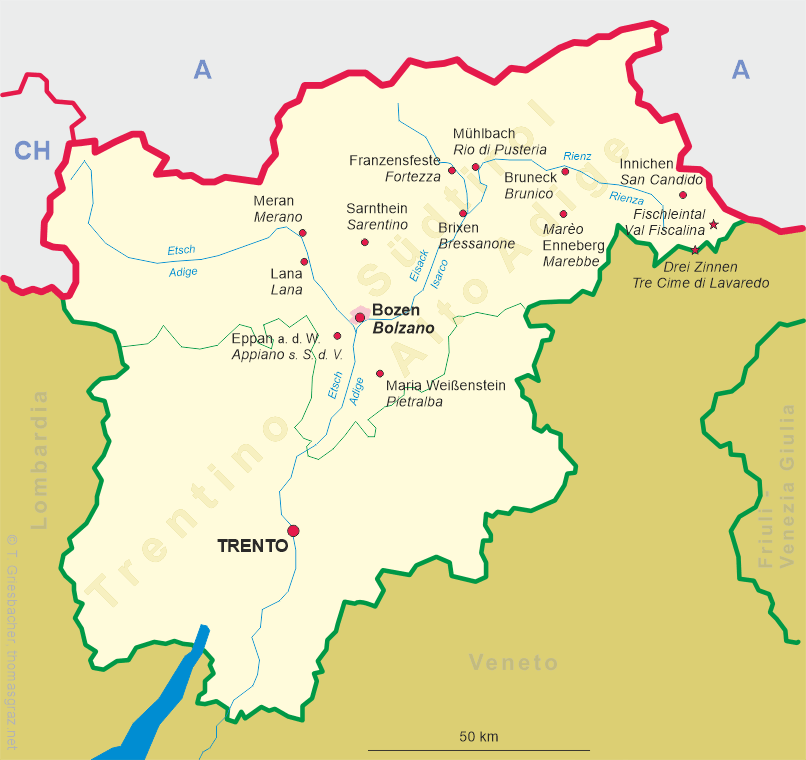 Eppan an der Weinstraße / Appiano sulla Strada del Vino
• it: Appiano sulla Strada del Vino
• de: Eppan an der Weinstraße
• ru: Аппьяно-сулла-Страда-дель-Вино
• uk: Апп'яно-сулла-Страда-дель-Віно
Eppan an der Weinstraße (Italian: Appiano sulla Strada del Vino) is located about 9 km southwest of Bozen (Bolzano) and is South Tyrol's largest wine-growing community. The municipality consists of the villages Sankt Michael (San Michele, 411 m, also seat of the municipality's administration), Sankt Pauls (San Paolo, 389 m), Girlan (Cornaiano, 435 m), Frangart (Frangarto, 257 m), Gaid (Gaido, 904 m), Missian (Missiano, 389 m), Montiggl (Monticolo, 494 m), Perdonig (Predonico, 800 m) and Unterrain (Riva di Sotto, 249 m).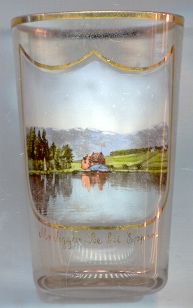 The Roman name Appianum is already found in a document of 590 AD. German settlers came into the area at the end of the 8th century. The earliest mention of Eppan dates from 1140 and referred to the parish of St. Pauls. During the 12th century, Eppan belonged to the Counts of Eppan, the then mightiest noble family of the area. After the death of the last male heir in 1248, Eppan came in possession of the counts of Tirol, who were succeeded by the counts of of Görz (Gorizia). In 1363 the county of Tirol was obtained by the Habsburg dukes of Austria. During the Napoleonic period, Tyrol, and thus also Eppan, was given to Bavaria in 1806. After the Peace of Schönbrunn (Vienna), Tyrol was split in three parts, and Eppan became part of the (Napoleonic) Kingdom of Italy. The municipality of Eppan/Appiano was founded during that period, in 1810. Already in 1813, Eppan and Tyrol became Austrian again. The municipality was dissolved in 1817, only to be reinstated in 1847. After World War I, Eppan together with South Tyrol finally became part of Italy. In 1973, the name of the municipality was officially extended to Eppan an der Weinstraße (Appiano sulla Strada del Vino, Eppan on the Wine Road).
The two lakes

Großer und Kleiner Montiggler See (Laghi di Monticolo) [left] are a popular recreation area.

---