| | |
| --- | --- |
| ÖSTERREICH | AUSTRIA |
| Bundesland: Steiermark | Styria |
| Bezirk: Graz-Umgebung | |
map →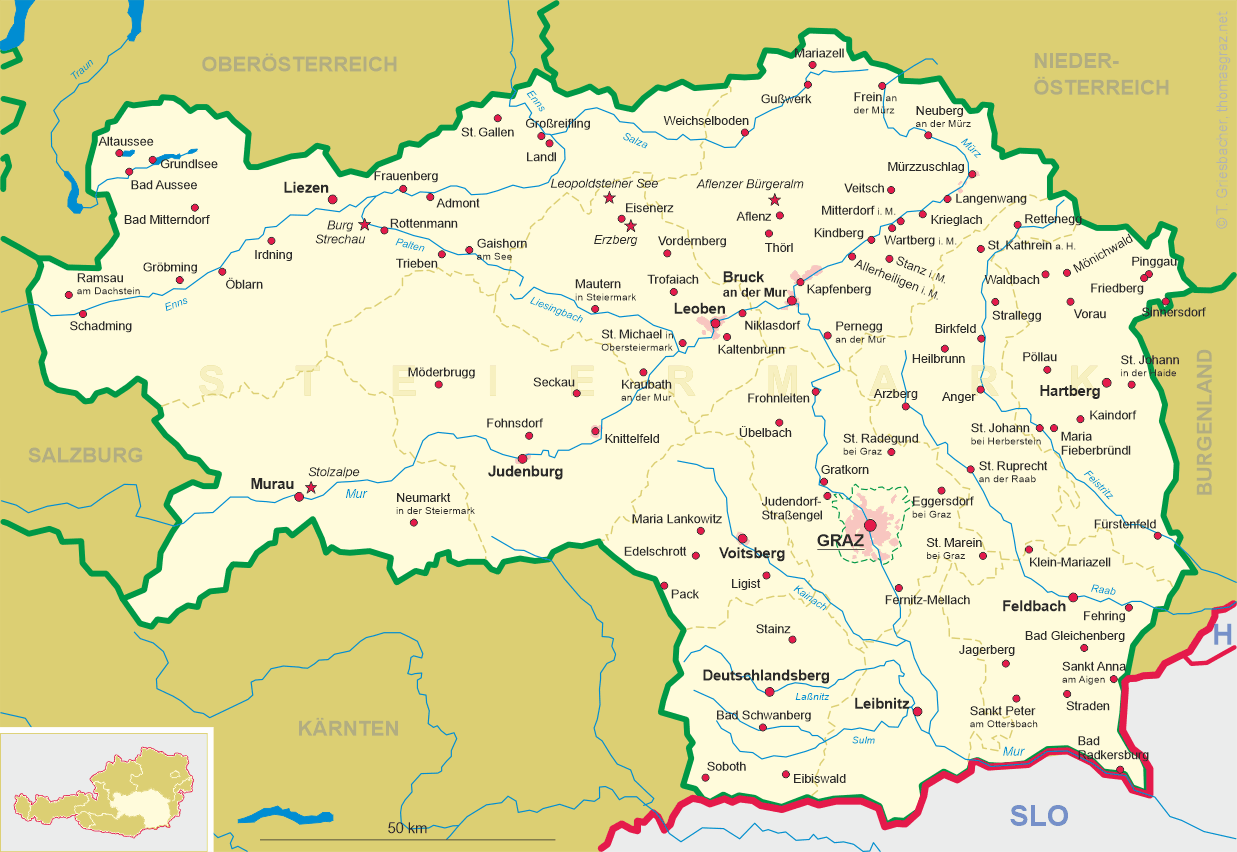 Gratkorn
• prev: Sankt Stephan am Gratkorn
• lt: Gratkornas
• ru: Граткорн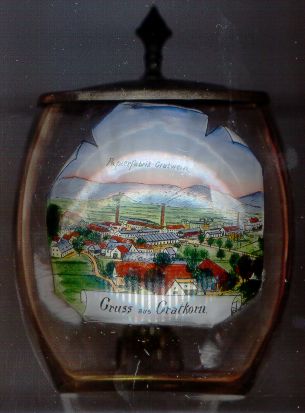 Gratkorn is located on the left bank of the tiver Mur just northwest of the Styrian capital, Graz. The earlies traces of human inhabitation dates back to the stone ages about 80,000 years ago. The first planned settlements seemed to have been founded around AD 600 by Slavic settlers, who were followed by early Bavarians in the 8th century. Their settlements at Gratkorn and Gratwein at the opposite bank of the Mur river likely are the "duo loca ad Strazinolum" ("the two places near Straßengel") mentioned in a document of 860, which mentions the donation of the area by King Ludwig the German to the archdiocese of Salzburg. The earliest mention of the name Gratkorn is found in a document of 1449 ("S. Stephan in Krakorn") and refers to the parish church of St. Stephan, which itself was first mentioned in 1390. After the abolision of serfdom the municipality of St. Stephan am Gratkorn was founded in 1849 (before that it was administered by Peggau). The name of the municipality was changed to Gratkorn in 1907. In 1922, Gratkorn obtained the status of a market town.
The picture on glass no. 1548 [left] shows the

paper factory at Gratkorn. The first paper mill was set up in 1838, the first paper factory was opened in 1853. After its expansion in 1871, the population of Gratkorn increased by about 300%. At the end of the 19th century, the factory was the largest paper factory in the Austro-Hungarian Monarchy. The factory is still one of the most important industrial facilities in the area.

---