| | |
| --- | --- |
| ČESKÁ REPUBLIKA | CZECH REPUBLIC |
| Pardubický kraj | Pardubice region |
| Okres: Svitavy | |
map →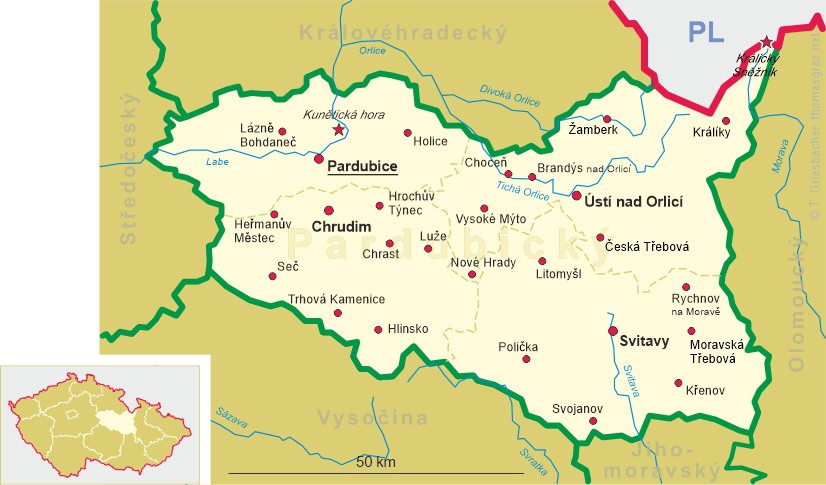 Litomyšl
• de: Leitomischl
• ru: Литомишль, Литомышль
Litomyšl is situated at an elevation of 374 m in the Svitavy district of eastern Bohemia. Already in the 10th century, a castle protected a trading route from Bohemia to Moravia. The settlement began to develop when a Benedictine abbey was founded here in 1090. The Benedictines were followed by Premonstratensian monks in 1145. The village received the status of a town in 1259. From 1344 on, Litomyšl was the seat of a bishopric. After the diocese had ceased to exist after the Hussite Wars of the 15th century, the new diocese of Hradec Kralové was created in 1664.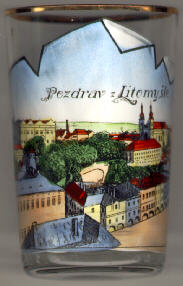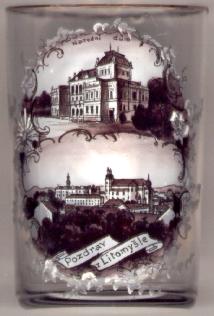 The

castle of Litomyšl [left, no. 155: top left] goes back to the 10th century. It was transformed into a Renaissance château in 1568–1573. The castle theatre of the Late Baroque era is the second-oldest in Bohemia. It still owns stage decorations painted by Josef Platzer in the 18th century. Litomyšl castle was recognized as a World Cultural Heritage by the UNESCO in 1999 (see also list of other UNESCO heritage sites).
The

Smetanův dům [right, no. 432: top] theatre and concert hall was opened in 1905. Named for the famous composer Bedřich SMETANA (1824–1884) who was born in Litomyšl, the theatre was recognized as a national monument in 1924.
The

church of the Piarist monastery [left, no. 155: top right; right, no. 432: bottom, centre] was built by the Italian architect Giovanni Battista Alliprandi in 1709–1720. The monastery itself was founded in 1640.

---