| | |
| --- | --- |
| ČESKÁ REPUBLIKA | CZECH REPUBLIC |
| Pardubický kraj | Pardubice region |
| Okres: Svitavy | |
map →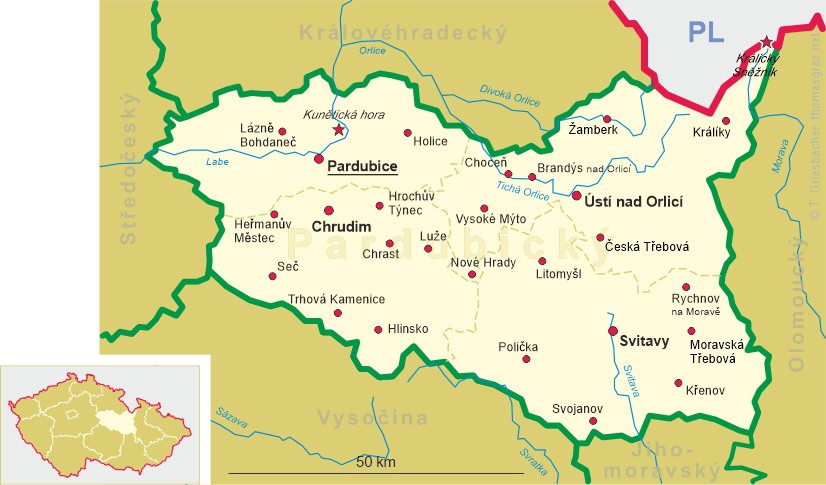 Svitavy
• lt: Svitavai
• lv: Svitavi
• de: Zwittau
• bg, mk, ru, sr: Свитави
• uk: Світави
• be: Світаві
Svitavy (in German: Zwittau) is situated at an elevation of 435 m on the Svitava river in the Pardubice region of eastern Bohemia. Svitavy is the administrative centre of the district of the same name. The municipality has a population of about 16,900 (2017).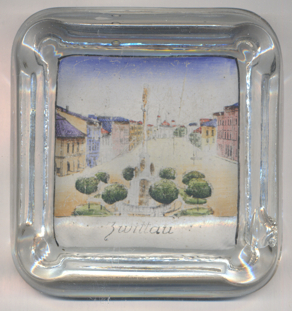 The town's origins date back to around 1150 when Premonstratensian monks from nearby Litomyšl built a church and founded a village at a ford on the river Svitava, from which the settlement got its name. Svitavy was first mentioned in 1256 when it was taken over by the bishop of Olomouc. Settlers were then brought in from Germany. In 1330, Svitavy was promoted to the status of a city, and at the end of the 14th century, walls were built around the city with three gates. In the 16th century the town flourished economically as a center of weavers and drapers. During the Hussite, Thirty Years', Napoleonic and Austro-Prussian wars, the city suffered as armies passed through the town. During the Thirty Years' War the town was devastated and in 1781 it burned down by accident. In the 19th century the building of a railway line through Zwittau contributed to the development of the town, especially the textile industry. Svitavy was historically a German-speaking town with a Czech minority; in 1930, 88.4% of the population was German. In October 1938, the town was added to Sudetenland and occupied by the German army. After the end of the Second World War in 1945, the German population was expelled as a result of the Beneš decrees. The industrialist Oskar Schindler, who saved 1,200 Jews working at his factory during the war, was born in Zwittau.
The

Marian or Plague Column on Svitavy's central square was erected in 1703. It's artist is unknown. Surrounding the column are thee statues of the city's patron saints, St. Sebastian, St. Florian and St. John Nepomuk.

[https://en.wikipedia.org/wiki/Svitavy, https://de.wikipedia.org/wiki/Svitavy]

---