| | |
| --- | --- |
| ÖSTERREICH | AUSTRIA |
| Bundesland: Steiermark | Styria |
| Bezirk: Liezen | |
map →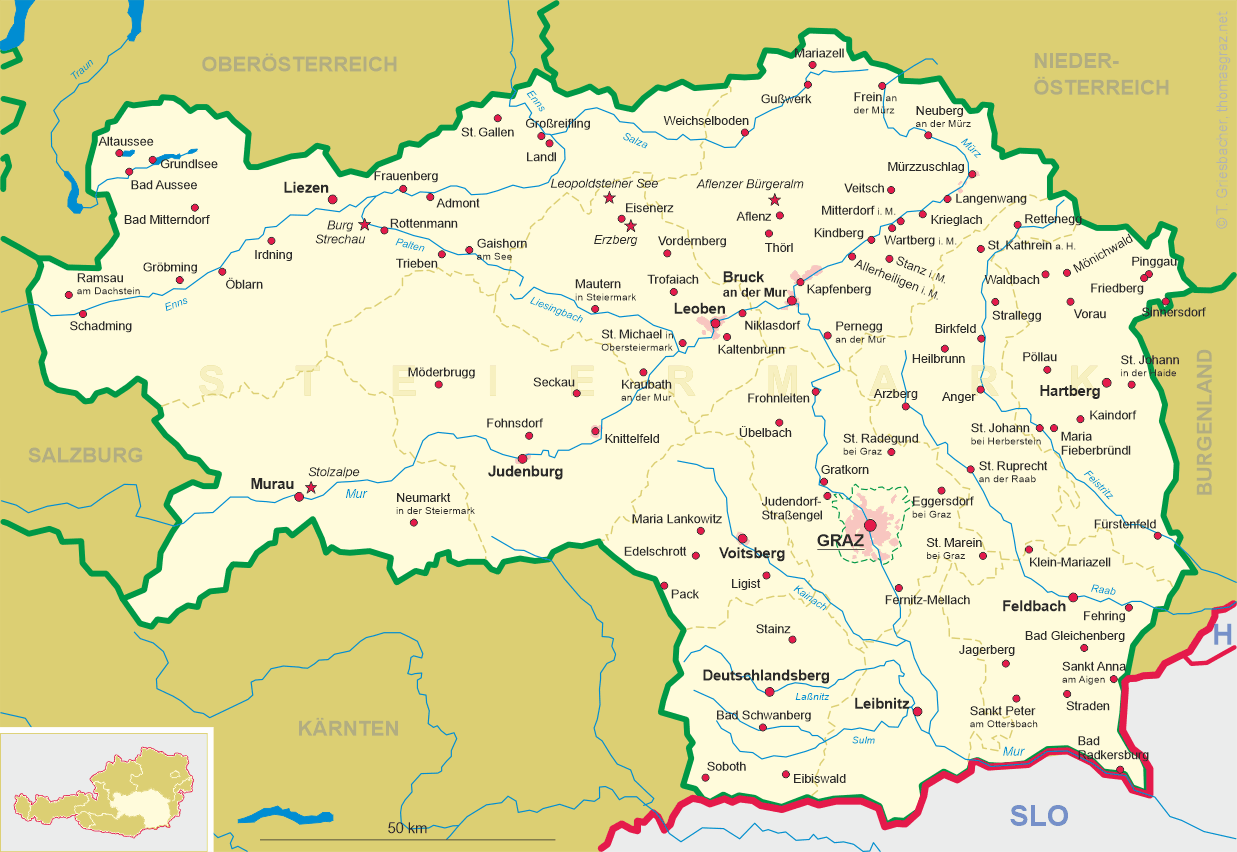 Altaussee
• lt: Altauszėje
• ru: Альтаусзее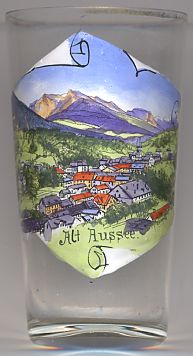 Altaussee is situated at an elevation of 719 m on the western shore of the lake Altausseer See (3 km long, 1 km wide, 53 m deep) at the foot of the Loser mountain (1,838 m) in the Styrian Lake District.
The first settlements in this are seem to have developed in the 8th/9th century. The documented history is intimately connected to the salt mines in the Sandling mountain. The earliest mention of the mines "apud Mahorn" dates from 1147. The world's first wooden pipeline was constructed in 1211 to transport the brine over a distance of 6 km to Aussee. In 1347 the modern name of the place was first mentioned as "zu Alten Awsse". The salt mines of Altaussee are still in use and today are Austria's largest producer of salt. In addition a subterranean salt lake in the mines is used for theatre performances.
The panoramic road up the Loser mountain (to an elevation of 1,600 m) was built in 1970–1972 and offers a splendid view down onto the Styrian Salzkammergut region.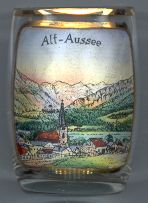 The

parish church Sankt Ägidius probably goes back to a church of the end of the 12th century. At least since 1433 the church had the status of a parish church. The present church building is dated 1434. Its tabernacle was created in 1520.
Born in Aultaussee were:
Barbara FRISCHMUTH (b.1941), well-known Austrian writer and novelist.
Klaus Maria BRANDAUER (b.1944, real name K. Steng), well-known Austrian actor and director.

---