| | |
| --- | --- |
| ÖSTERREICH | AUSTRIA |
| Bundesland: Steiermark | Styria |
| Bezirk: Liezen | |
map →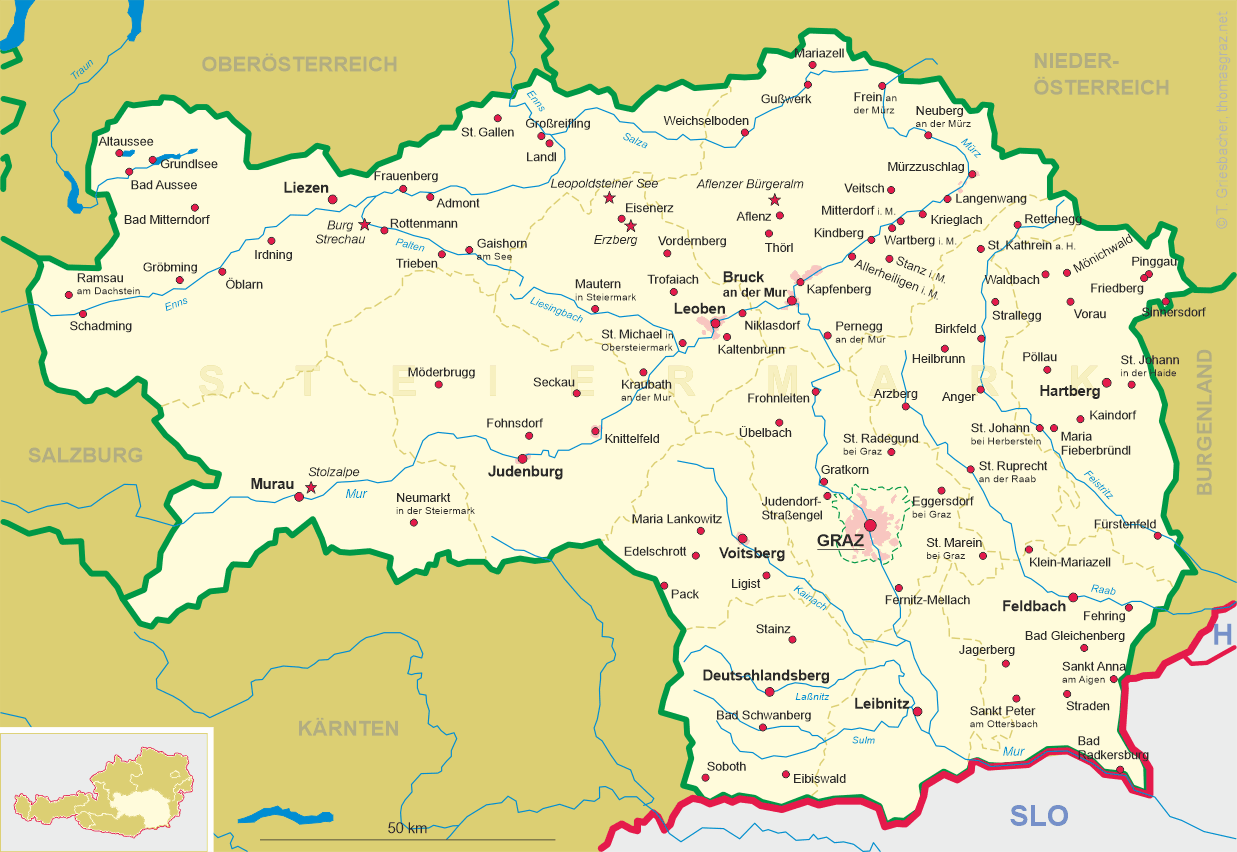 Bad Aussee
• lt: Bad Auszėje
• ru: Бад-Аусзее
• sr: Бад Осе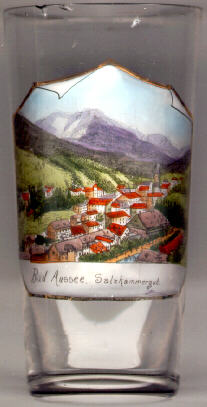 Bad Aussee lies in the heart of the ancient salt mining region of Austria, the Salzkammergut. Salt was mined in this area already in Celtic times in Altaussee, Hallstatt and Bad Ischl. Aussee became a market town by privilege of Duke Albrecht I in 1295 when the salterns of Altaussee were moved to this place. From 1452 the salt mines and the salt trading were property of the sovereign.
Already in the 14th/15th century, the brine was also used for bathing. In the 19th century the town developed into a well-known spa. Archduke Johann (1782–1859) visited this area often and later married the daughter of the postmaster of Aussee, Anna Plochl (see also Stainz). Famous guests were also Emperor Franz Joseph I and Empress Elisabeth of Austria, and numerous members of the Imperial family. In 1868 Aussee received the title of health resort ('Kurort'). The predicate Bad was awarded in 1911.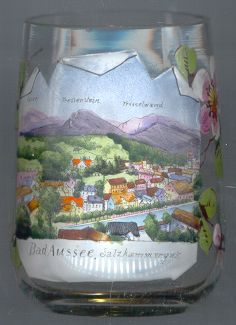 The mountains in the background of the picture on glass no. 1458 [right: from left to right] are the Loser (1,838 m), the Tressenstein (1,192 m) and the Trisselwand (1,755 m). A panoramic road leads up the Loser mountain (to an elevation of 1,600 m) and offers a splendid view down onto the Styrian Salzkammergut region.
The top picture on glass no. 2073 [near left] shows the street

Ischlerstraße, named for Bad Ischl.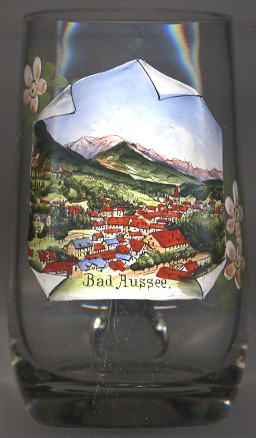 ---