| | |
| --- | --- |
| ČESKÁ REPUBLIKA | CZECH REPUBLIC |
| Moravskoslezský kraj | North Moravia and Silesia (Ostrava) region |
| Okres: Bruntál | |
map →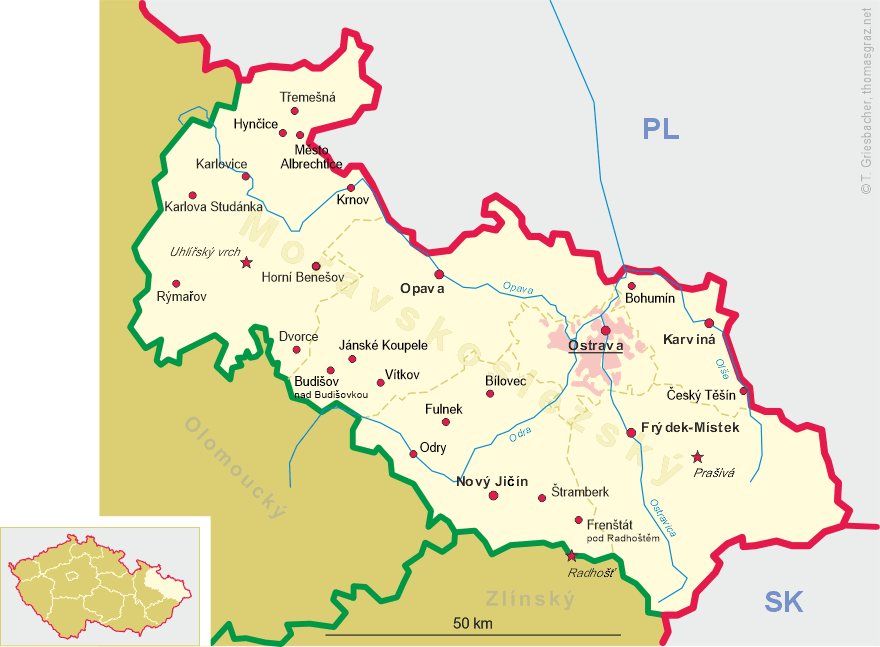 Třemešná
• alt: Třemešná ve Slezsku
• de: Röwersdorf
• pl: Trzemeszna, Trzemeszna na Śląsku, Trzemeszna w Śląsku, Trzemieszna
• ru: Тржемешна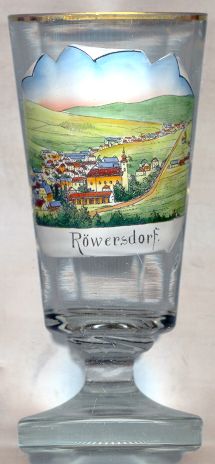 Třemešná (German: Röwersdorf) is situated at an elevation of 503 m in the north of the Moravskoslezský region of the Czech Republic near the border to Poland. The oldest document referring to this place dates from 1256. Until 1918 Třemešná was part of Austrian Silesia.
The narrow gauge railway from Třemešná to Osoblaha (Stadt Hotzenplotz) was built in 1898. It is one of the very few narrow gauge railway lines in the Czech Republic. The authorities at the time only granted permission for the construction if the length of the line was more than 20 km. Therefore the planners laid out the line in many bends so that the total length came up to 20.2 km. The line was nationalised in 1918. Freight service was discontinued in 1997, but the line continues to be an attraction for railroad enthusiasts.
The picture on glass no. 1669 shows the

parish church of St. Sebastian [centre]. A document of 1256 already mentions a church at this place. That old wooden church was destroyed during the Hussite wars in 1430. A new church, dedicated to St. Fabian and St. Sebastian, was built in 1535 and served for almost 200 years. The present church was built in 1733 because the previous construction had become much too small. The church tower was rebuilt in 1780 and received a new copper roof in 1850. Two of the tree bells date from 1780, the third one was cast in 1870. Třemešná became an independent parish in 1783, before that it was part of the parish of Liptaň (Liebenthal).
---