| | |
| --- | --- |
| ÖSTERREICH | AUSTRIA |
| Bundesland: Steiermark | Styria |
| Bezirk: Südoststeiermark | |
map →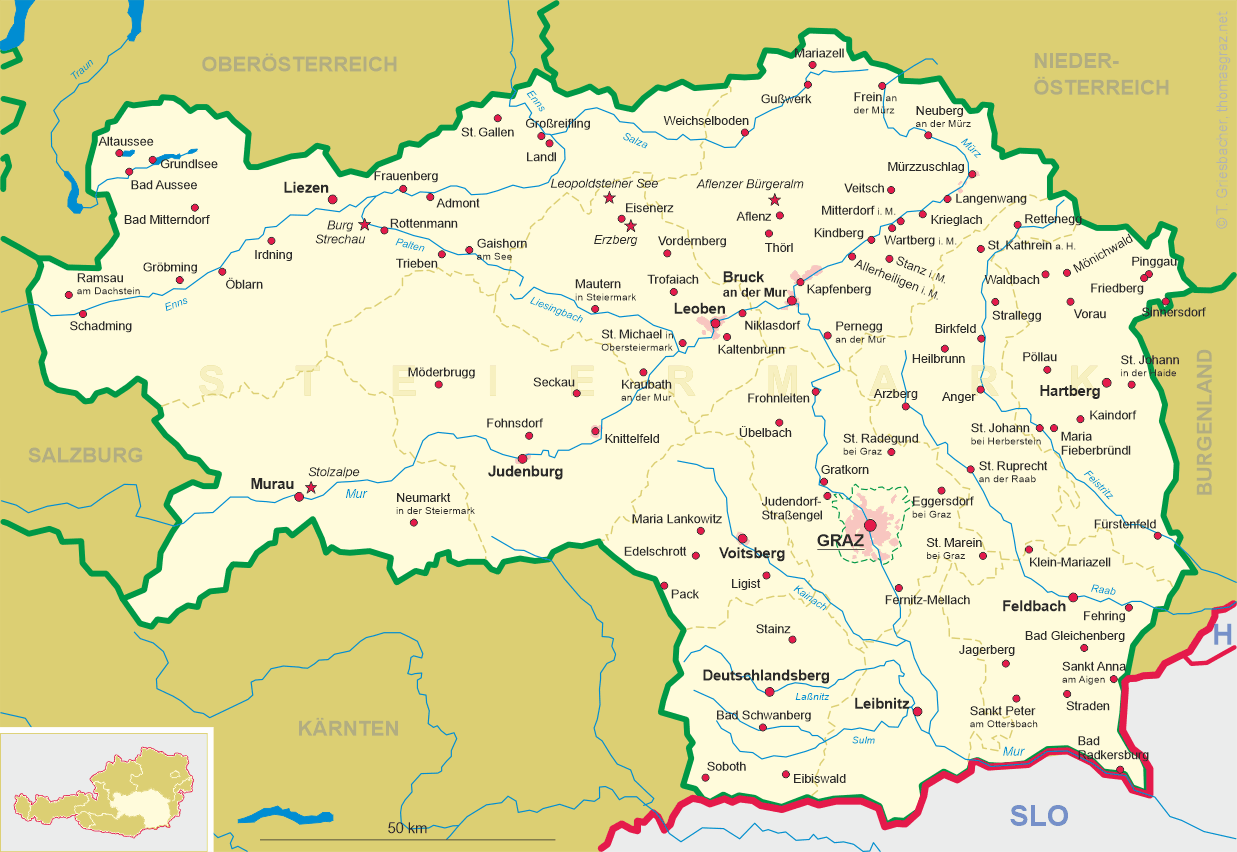 Sankt Anna am Aigen
• lt: Sankt Anna prie Aigeno
• ru: Санкт-Анна-ам-Айген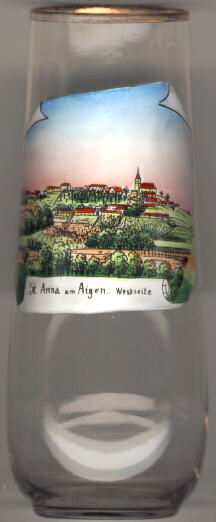 Sankt Anna am Aigen is situated at an elevation of 401 m high on a narrow hill, called Annaberg, near the border to Slovenia. Like many other hills and mountains in the region of east Styria the Annaberg is of volcanic origin. Three mineral springs are located within the boundaries of St. Anna.
Villages that are part of the municipality of St. Anna have already been mentioned in the 13th century. St. Anna itself is younger as the area of the village was used for viniculture only until about 400 years ago. From the 15th until the beginning 18th century the region suffered heavily under the frequent attacks by Hungarian revolutionaries, the Kuruc, and by the Turks. Heavy fights occurred in 1945 but St. Anna suffered surprisingly little damage. In 1952 the village obtained the status of a market town.
The

parish church Sankt Anna [top right] was built in 1712 in place of an older chapel (first mentioned in 1545, destroyed by the Kuruc in 1706). The interior decoration of around 1780 was made by the workshop of the famous sculptor Veit Königer.
Born in St. Anna were:
Cardinal Andreas (Franz) Frühwirt (1845–1933), general of the Order of the Dominicans, cardinal (1915), "Chancellor of the Holy Roman Church" 1927–1933.
Leopold Schuster (1842–1927), theologian, 1893–1937 Prince-Bishop of Seckau (today diocese Graz-Seckau).

---