| | |
| --- | --- |
| ÖSTERREICH | AUSTRIA |
| Bundesland: Niederösterreich | Lower Austria |
| Bezirk: Zwettl | |
map →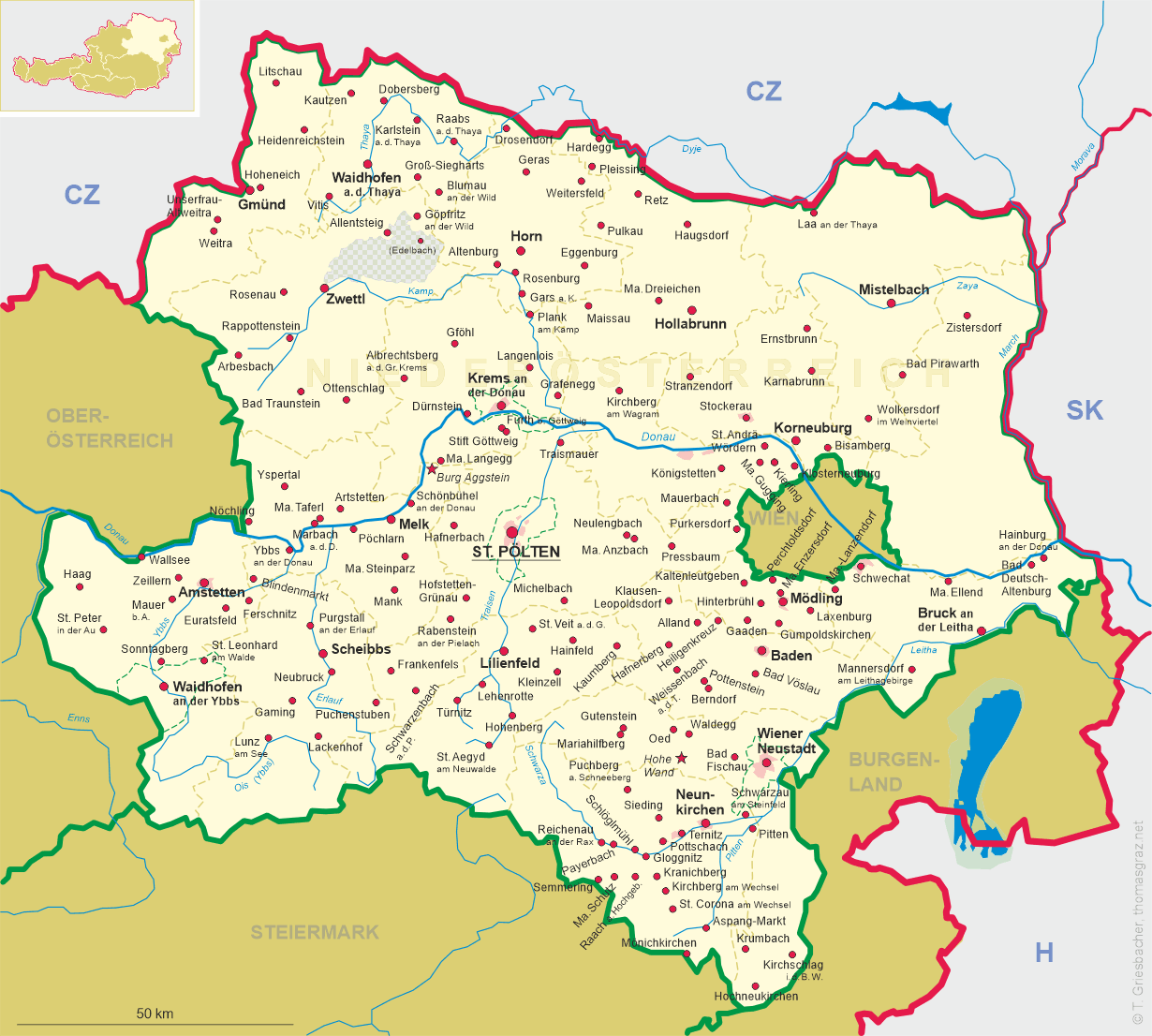 Zwettl
• off.: Zwettl-Niederösterreich
• lt: Cvetlio
• cs: Světlá
• zu: Цветль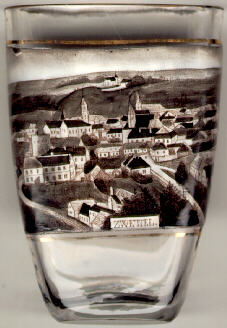 Zwettl (officially Zwettl-Niederösterreich to distingish it from the market town Zwettl an der Rodl in Upper Austria) is situated at an elevation of 520 m at the mouth of the river Zwettl into the river Kamp in the centre of the Waldviertel region of Lower Austria. The municipality of Zwettl-Niederösterreich consists of 61 cadastral districts including the town proper (Zwettl Stadt) Zwettl Stift, Rosenau Dorf and Rosenau Schloss. With a population of 11,000 (2016) and an area of 256 km², Zwettl-Niederösterreich is one of the largest municipalities in Austria. The town Zwettl (cadastral disctrict Zwettl Stadt) has a population of about 3,900 (2011). Six of the 61 cadastral districts are depopulated former villages that form part of the military training area Allentsteig.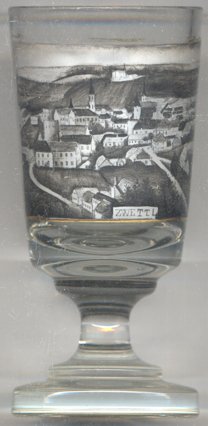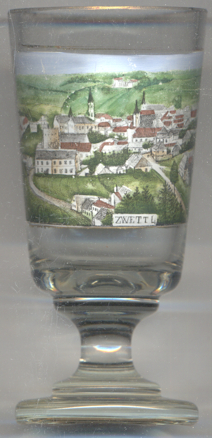 The settlement began to develop near a castle that was founded here by Hadmar I of Kuenring around 1100/1120. The first mentioning in a document dates from 1139. Already in 1200, Leopold VI of Babenberg, Duke of Austria and Styria, granted Zwettl the privileges of a town. Duke Friedrich II conquered and demolished the castle in 1231 after the Kuenringer had started a rebellion. Since 1419 Zwettl belonged to the Habsburg family and remained so until 1848. The area of the town was greatly enlarged in 1971 when 13 municipalities were merged to form the modern municipality of Zwettl.
The

provost church Sankt Johannes (St. John the Evangelist) [left, no. 185: background top centre, barely visible] was the original parish church of Zwettl. It was built between 1100 and 1120 in Romanesque style within the castle precinct. It it the only part of the castle that has survived its destruction.

The

city parish church Mariä Himmelfahrt (Assumption of the Virgin Mary) [right, no. 812: foreground right] was built in the first half of the 13th century in Late Romanesque style. The late Gothic chancel dates from 1483–1490. The church became the new parish church of Zwettl in 1483.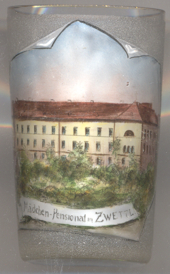 The

Girls Boarding School [left, no. 3283] was founded in 1856 by the Congregation of the Sisters of the Third Order of St. Francis at Judenau (today at Amstetten). In 1882 the congregation moved to Zwettl. In 1895 the building was enlarged by an additional floor and two side wings. The Nazi administration of Lower Austria (then 'Niederdonau') closed the school in 1938 and the nuns were forced to leave. However, the congregation could return after the war in 1945. Since 1953, the school operates as private primary and secondary school with public rights.
[http://www.pvszwettl.ac.at/page.asp/-/Schulchronik]

---