| | |
| --- | --- |
| SLOVENSKO | SLOVAKIA |
| Žilinský kraj | Žilina region |
| okres: Martin | |
map →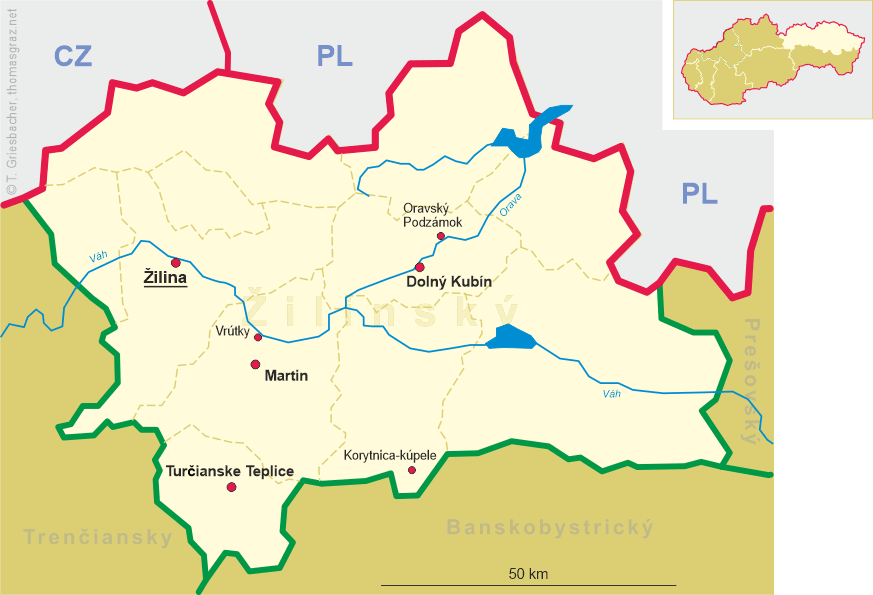 Martin
• alt: Turčiansky Svätý Martin
• hu: Turócszentmárton, Turóczszentmárton
• de: Turz-Sankt Martin, Sankt Martin in der Turz
• bg, mk, ru, sr: Мартин
• uk: Мартін
• be: Марцін

Martin is situated at an elevation of 390 m on the river Turiec between the Malá Fatra (Lesser Fatra) in the west and the Veľká Fatra (Greater Fatra) mountains in the east in the Turčiansky kotlina (Turiec valley) region of central Slovakia. The town is the administrative centre of the Martin district and has a population of about 61,000 (2003).
The earliest mention of Zenthmarton, Hungarian for St. Martin, is found in a document of 1264, the Latin name villa Sancti Martini was first mentioned in 1284. The name is derived from the patron saint of the parish church, St. Martin of Tours. The attribute for the region was first mentioned in 1353. In 1951 the Communist regime of Czechoslovakia shortened the name to Martin.
Martin is a centre of the Slovak culture. The modern Slovak standard language is based on the local dialect. Martin is also the seat of Matica Slovenská, founded in 1863 as the first organisation of the newly forming Slovak nation.
---