| | |
| --- | --- |
| ÖSTERREICH | AUSTRIA |
| Bundesland: Salzburg | |
| Bezirk: Zell am See | |
map →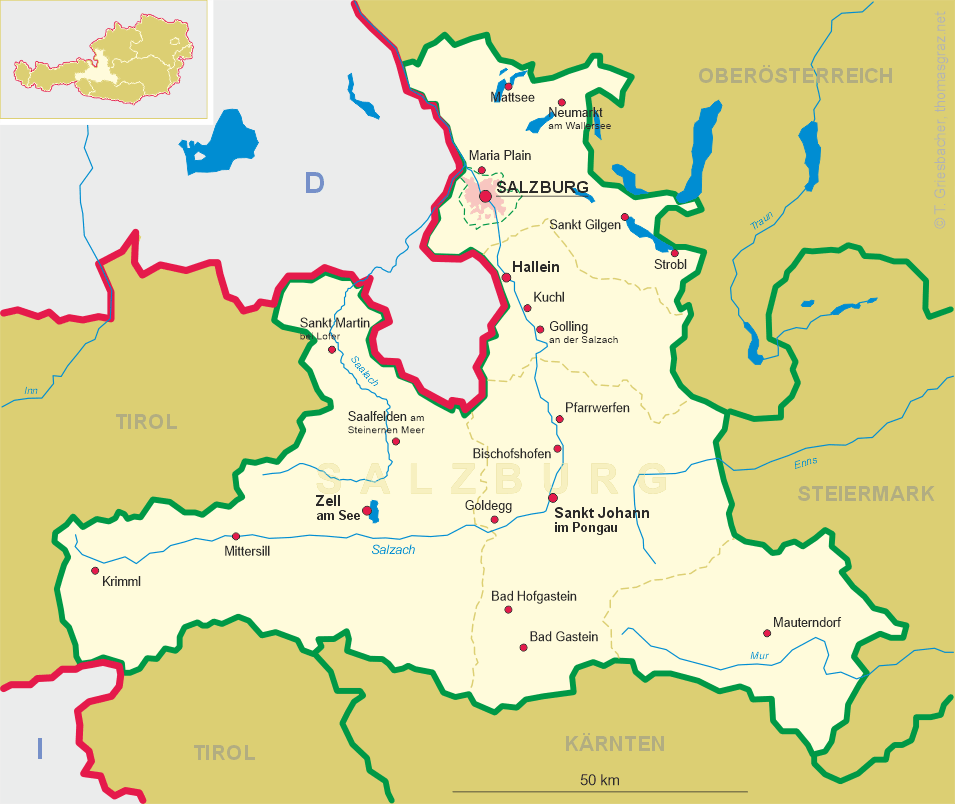 Sankt Martin bei Lofer
• ru: Санкт-Мартин-бай-Лофер
• uk: Санкт-Мартін-бай-Лофер
Sankt Martin bei Lofer is situated at an elevation of 633 m on the river Saalach in the north of the district Zell am See. The municipality has a population of about 1,100 (2016).
In 1812 Sankt Martin became a parish. In 1833 Sankt Martin obtained the market privilege. The municipality of Sankt Martin was founded in 1850. In 1908 Oberweißbach was separated from Saalfelden and merged into Sankt Martin. In 1939 Sankt Martin was incorporated into the municipality of Lofer; however, in 1946 Lofer was split up again into three separate municipalities: Lofer, Sankt Martin bei Lofer, and Weißbach bei Lofer.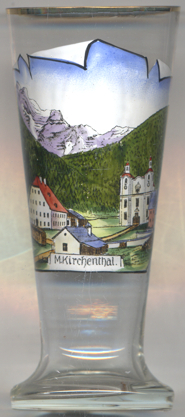 The pilgrimage church of

Maria Kirchental [left] goes back to a chapel that was built in the 17th century in order to provide a new home for the Gothic statue of Our Lady that had been brought here when the old Romanesque and Gothic parish church of Sankt Martin was remodeled in Baroque style. The chapel soon became a popular pilgrimage site. The present church was built in 1694–1701 on a plan made by the famous architect Johann Bernhard Fischer von Erlach.
Homonymous places depicted on glasses in this collection:
Martin
, Slovakia.
[https://de.wikipedia.org/wiki/Sankt_Martin_bei_Lofer, http://www.stmartin.at/Chronik.19.0.html]

---