| | |
| --- | --- |
| ÖSTERREICH | AUSTRIA |
| Bundesland: Niederösterreich | Lower Austria |
| Bezirk: Neunkirchen | |
map →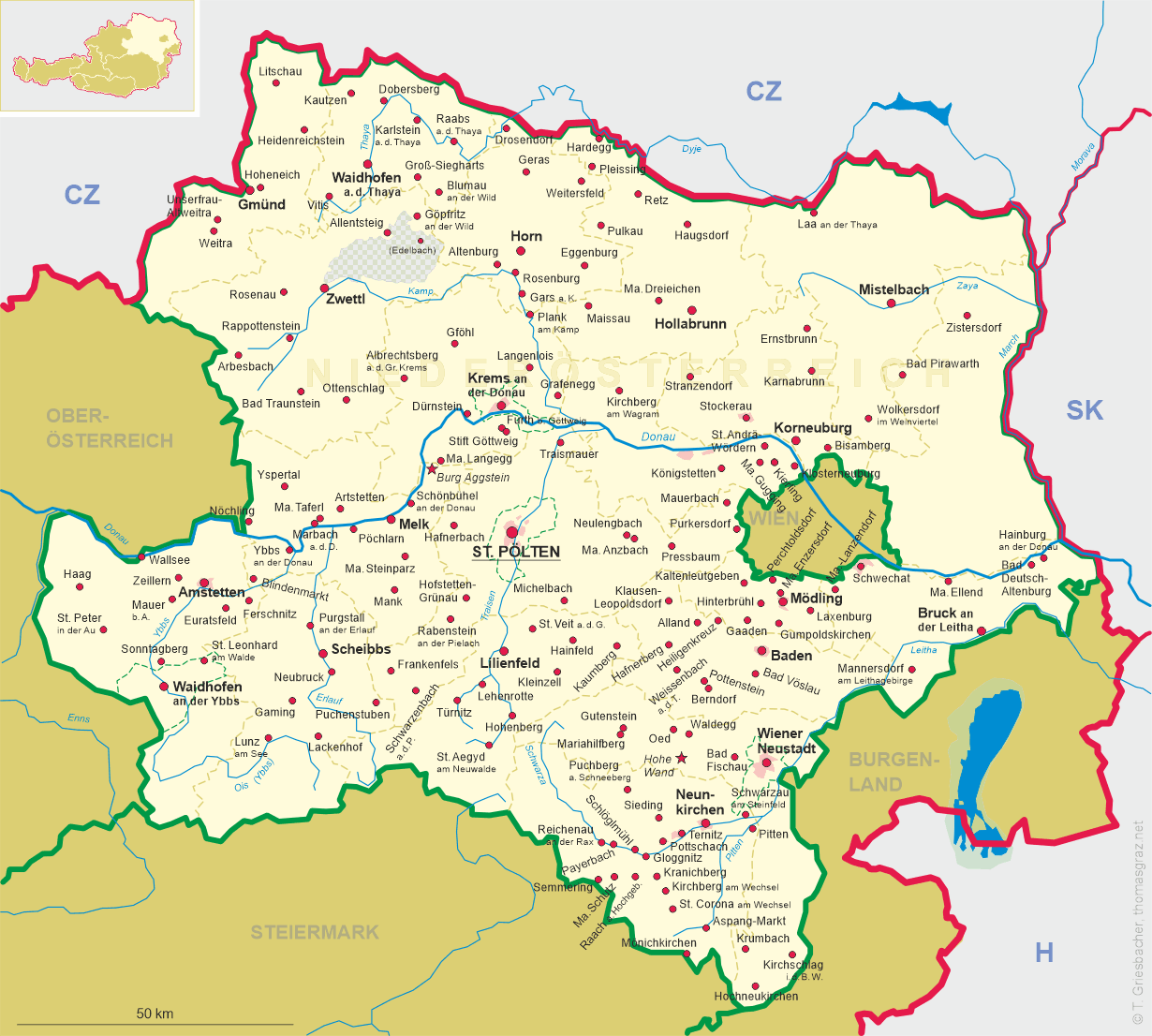 Aspang-Markt
• lt: Aspangmarktas
• ru: Аспанг-Маркт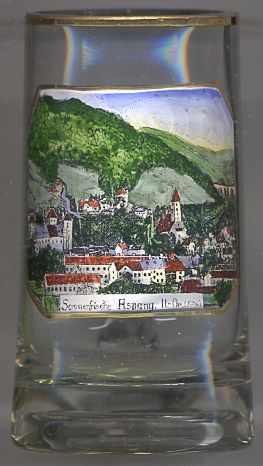 Aspang-Markt is situated at an elevation of 498 m at the confluence of the headwaters of the river Pitten in the Bucklige Welt mountain region of southeastern Lower Austria. The market town has a population of about 2,000 (2001).
Aspang was first mentioned in 1220 but certainly is much older. The Late Gothic parish church of St. Florian in Ober-Aspang dates from about 1503 while the parish church of St. John the Baptist of Unter-Aspang probably goes back to the 9th century. The old castle was founded in the 12th century.
The Aspangbahn (Aspang railroad) from Vienna via Wiener Neustadt to Aspang was completed in 1881. Originally the railroad was planned to be continued until Saloniki but these plans were never carried on further. In 1907–1910 a tunnel through the Wechsel mountain extended the line to Friedberg in eastern Styria. The railroad was nationalized in 1910. The terminal station in Vienna was demolished in 1977.
Glass no. 2044 [left] dates from between 1939 and 1945 since the labeling "Aspang N.D." refers to Niederdonau which was the name given to Lower Austria during that period.

The

parish church Sankt Florian was built in about 1503.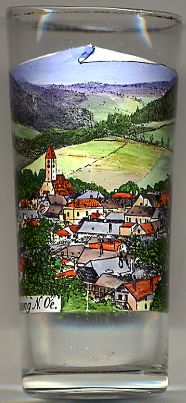 ---