| | |
| --- | --- |
| ÖSTERREICH | AUSTRIA |
| Bundesland: Niederösterreich | Lower Austria |
| Bezirk: Sankt Pölten | |
map →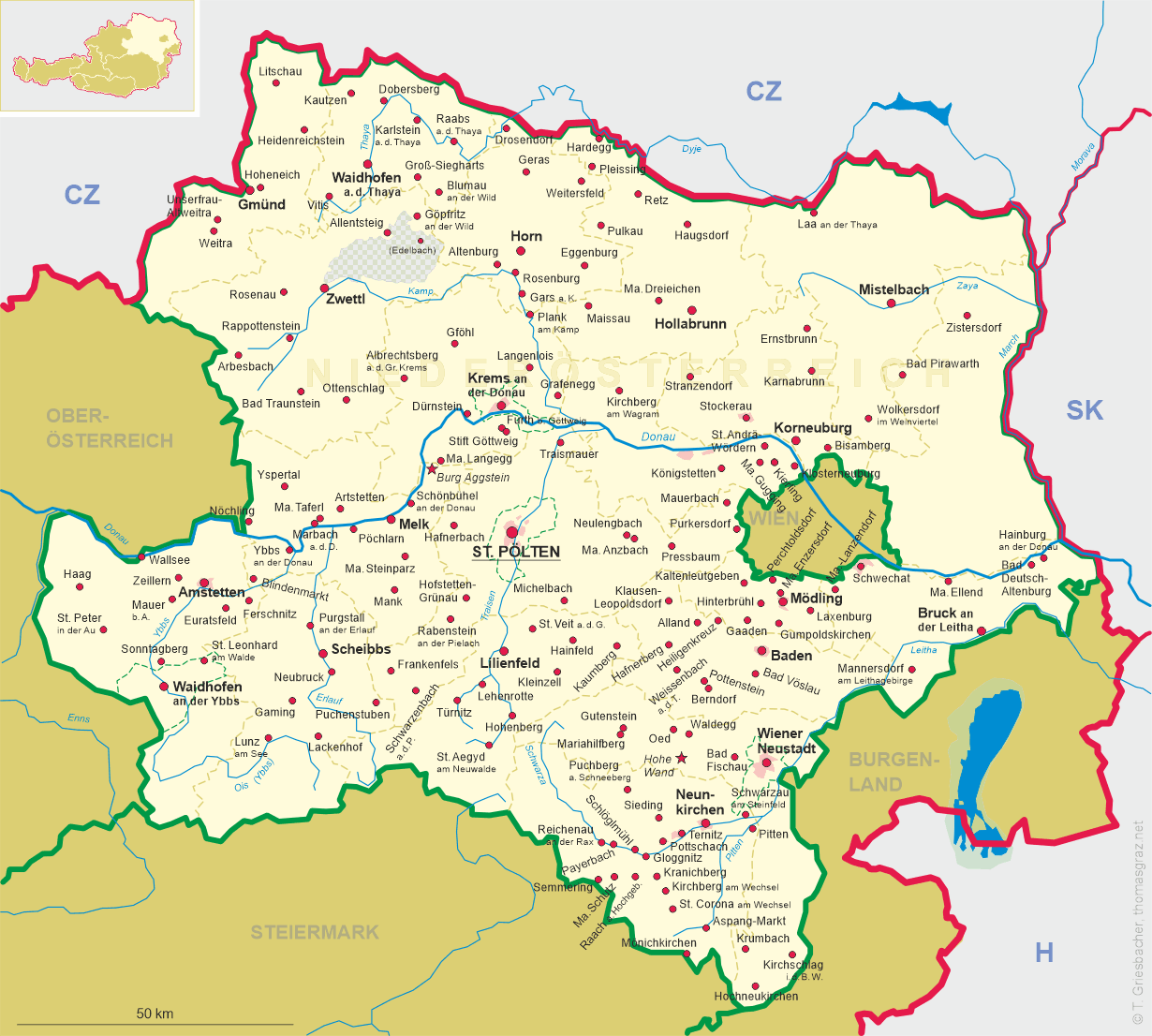 Hofstetten-Grünau
• lt: Hofštetenas–Griunau
• ru: Хофштеттен-Грюнау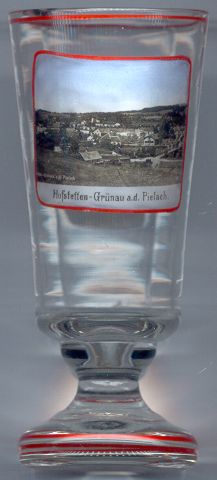 Hofstetten-Grünau is situated at an elevation of 317 on the river Pielach in the district Sankt Pölten of Lower Austria.
The first mention of Hovestetin is found in a document of the late 11th century (about 1072–1091) which stipulates that the newly founded monastery of Göttweig should receive a tithe of the vineyards of Hofstetten. The parish of Grünau is documented at least since the 14th century. By 1590 Hofstetten seemed to have obtained the status of a market town. In the 17th century (at least since 1629) the name Hofstetten in der Grünau was used. In 1850 Hofstetten and Grünau were combined to form a municipality which received the name of the parish Grünau. In 1996 the official name of the municipality was changed to Hofstetten-Grünau, which had been in popular use for long.
Another glass in this collection is from
Grünau im Almtal
, Upper Austria, Austria.
---