| | |
| --- | --- |
| ÖSTERREICH | AUSTRIA |
| Bundesland: Niederösterreich | Lower Austria |
| Bezirk: Krems an der Donau | |
map →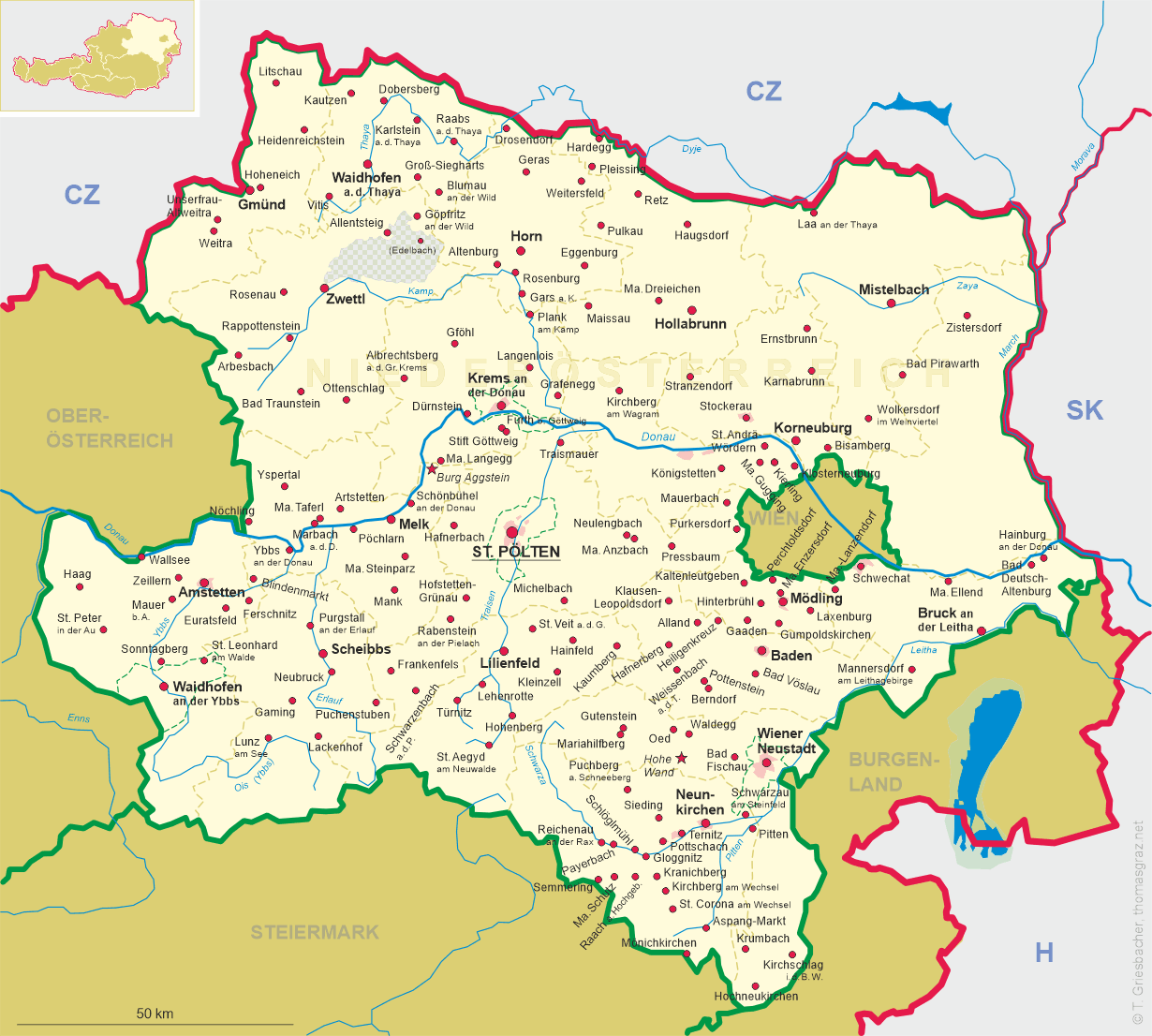 Stift Göttweig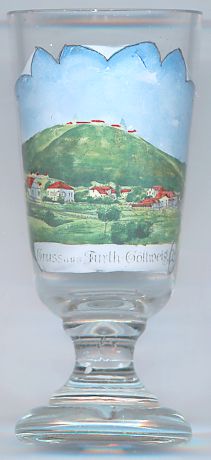 Stift Göttweig is one of the most spectacular monasteries in Austria. Situated at an elevation of 449 m on a hilltop above the Danube river valley it is sometimes also referred to as the "Austrian Montecassino". Stift Göttweig is a cadastral district of the municipality Furth bei Göttweig.
The monastery was founded in 1083 by the bishop of Passau for Augustine canons, but in 1094 was handed over to Benedictine monks who came from St. Blasien (Black Forest). A fire destroyed the original monastery in 1580. After it had been rebuilt, the monastery flourished especially during the 17th and 18th century. Another large fire that ocurred in 1718 again destroyed large parts of the old monastery. Only the chapel of Erentrudis of 1072, the old castle, the crypt and the choir (1402–1431) of the church remained. The famous architect Johann Lucas von Hildebrandt was responsible for the plans for the new, Baroque monastery. The construction works began in 1720 but only baout two thirds of the original plan were completed.
During World War II the monks were forced out of the monastery by the Nazis who used the complex as National Politic Institute of Education (Napola). After the war the monastery was used for several weeks as barracks for about 3,000 Russian soldiers. The monks could return in August 1945.
The monastery also is one of Austria's most important centres of pastoral care as it is in charge of 28 parishes (Brunnkirchen, Furth bei Göttweig, Gansbach, Getzersdorf, Grünau (Hofstetten), Haindorf (Großsierning), Hainfeld, Jetzelsdorf, Kilb, Kleinzell, Kottes, Maria Roggendorf (Wullersdorf), Markersdorf (Prinzersdorf), Mauer (Loosdorf), Mautern, Nappersdorf, Obernalb (Retz), Paudorf-Göttweig, Pfaffendorf (Pernersdorf), Purk (Kottes), Pyhra, Rabenstein, Rohrbach an der Gölsen, Rossatz, St. Veit an der Gölsen, Schwarzenbach an der Gölsen, Unterbergern (Mautern) and Unternalb (Retz)).

---