| | |
| --- | --- |
| FRANCE | FRANCE |
| région: Grand Est | |
| département: 54, Meurthe-et-Moselle | |
map →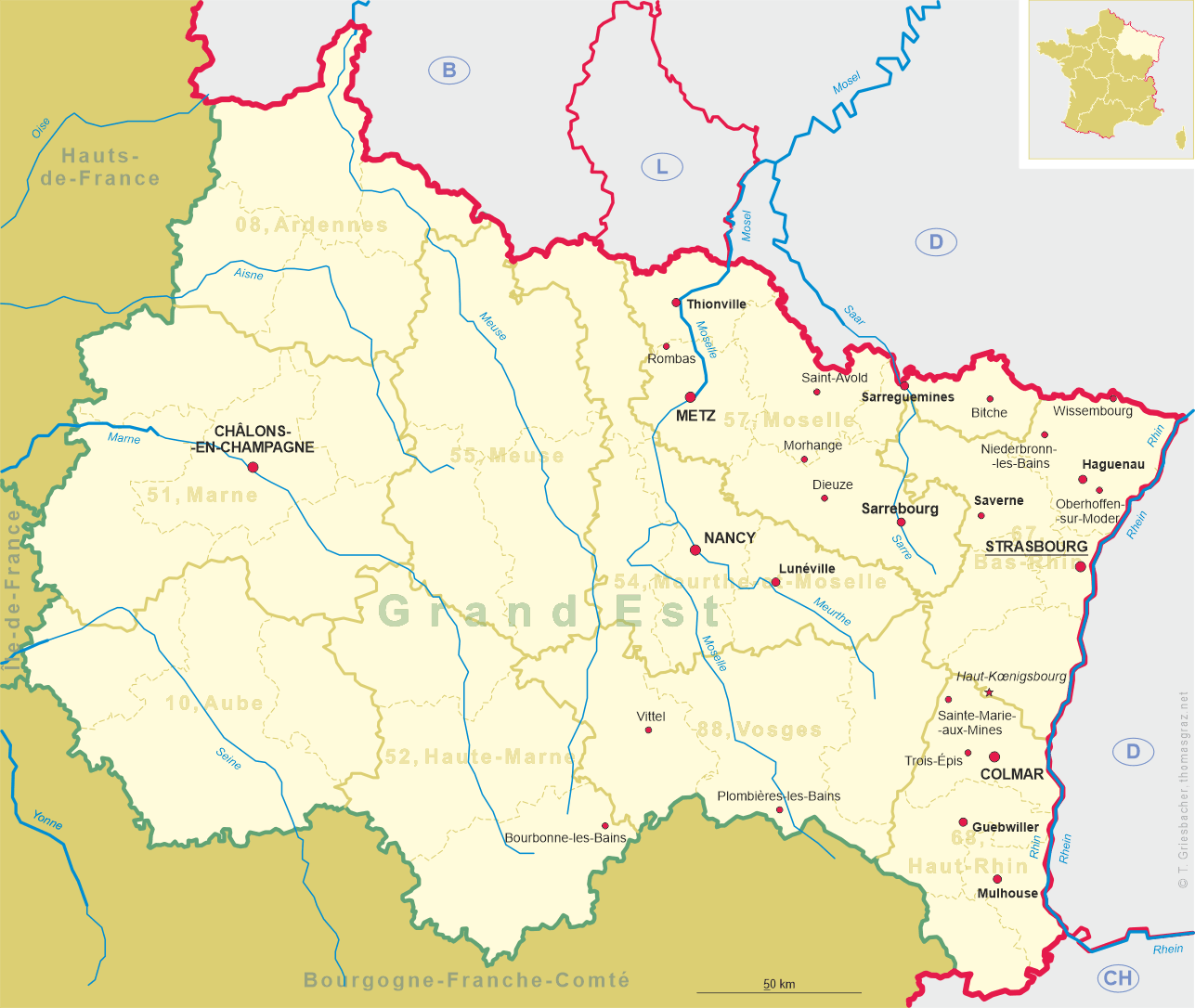 Nancy
• lt: Nansi
• lv: Nansī
• lb: Nanzeg
• de: Nanzig
• el: Νανσύ
• bg, mk, ru, sr: Нанси
• be, uk: Нансі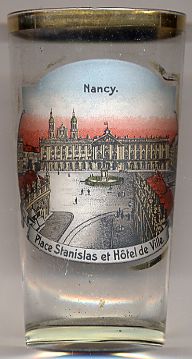 Nancy is situated at an elevation of 212 m at the river Meurthe in the ré Grand Est of northeastern France. Nancy is the capital (préfecture) of the the département Meurthe-et-Moselle and has a population of about 105,100; the metropolitan area of Nancy has a population of about 410,000.
Until the 17th century Nancy was part of the Duchy of Lorraine and as such formally belonged to the Holy Roman Empire. In the 17th century the duchy was handed to France in exchange with the duchy of Tuscany which became part of the Austrian countries. When Stanisław Leszczyński, king of Poland since 1704, lost his throne in 1709, the Preliminary Peace of Vienna (1735) awarded him with the duchies of Bar and Lorraine. After his death in 1766 the countries reverted to France.
In 1871 the Treaty of Frankfurt ended the French-German War. The Alsace and Moselle regions, with the cities of Strasbourg and Metz, became part of the newly-founded German Empire (Imperial Territory Elsaß-Lothringen). Nancy, however, remained part of France. Around 1900, Nancy became an inportant centre of the Art Nouveau mouvement. The German version of the name, Nanzig, was sometimes used in German texts of the past as translation of the French name but is completely out of use today.
Nancy is the birth place of Emperor Franz I (Franz Stephan of Lorraine; 1808–1765). Brought up in Vienna he was to be married to Maria-Theresia, the heiress to the Austrian countries. In 1724 he was granted the title of Duke of Teschen (Cieszyn), in 1729 he succeeded his father as Duke of Lorraine and Bar (Franz III Stephan) and in 1732 he became viceroy of Hungary. In 1735 he had to abdicate as Duke of Lorraine in favour of Stanisław Leszczyński. After the death of the last Medici, he became Grand Duke of Tuscany (Franz II) in 1737. With his marriage in 1736 to Maria-Theresia of Austria he founded the House of Habsburg-Lorraine. Since 1740 he was co-regent in Austria. In 1745 he was elected Emperor of the Holy Roman Empire (Franz I). Franz I died in Innsbruck in 1765 and is buried in the Imperial tombs in Vienna.

Place Stanislas is the central square of Nancy. The building lining the square were created predominantly in the mid-18th century and make it one of the most splendid town squares in Europe. The representative building in the background is Nancy's town hall,

Hôtel de Ville. The impressive building – the front façade has a width of 95 m – was built in 1752–1755. The Place Stanislas and the adjacent Place d'Alliance and Place de la Carrière were recognized as a World Cultural Heritage by the UNESCO in 1983 (see also list of other UNESCO heritage sites).

---