| | |
| --- | --- |
| HRVATSKA | CROATIA |
| županija: Primorsko-goranska | |
map →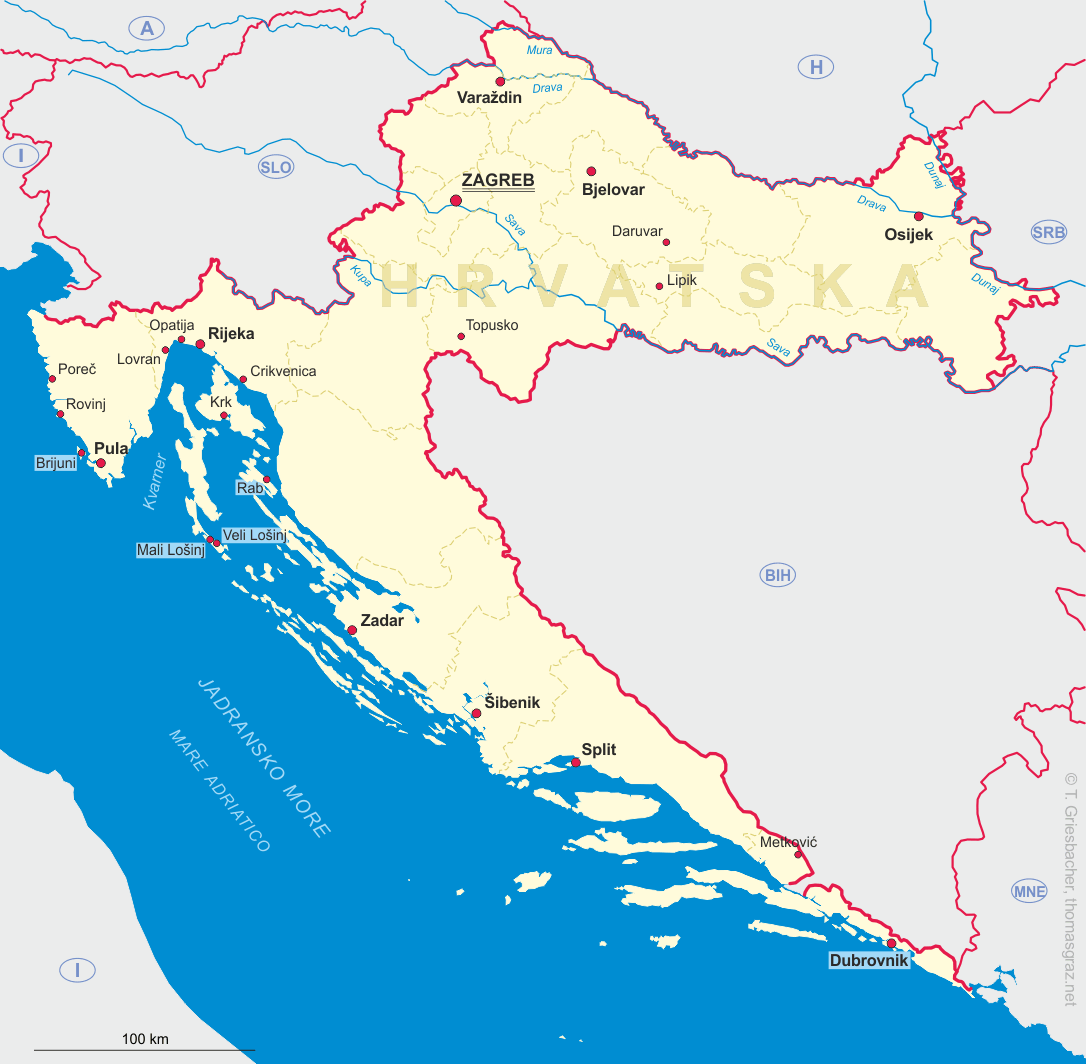 Opatija
• pl: Abacja
• de, it: Abbazia
• hu: Abbázia
• sq: Opatia
• de: Sankt Jakobi
• sr: Опатија
• bg, ru: Опатия
• uk: Опатія
The history of Opatija goes back to 1453, when Benedictine monks founded a small monastery where today the church of St. James (Sveti Jakov) stands. This monastery is the origin of the name of the town: both the croatian name Opatija and the Italian name Abbazia mean abbey. It took until the time of the French occupation under Napoleon (1809–1813) before a village developed around the monastery. When Empress Maria Anna, wife of the Austrian ex-Emperor Ferdinand I of Austria, came to Opatija on medical advice in 1860 the place quickly developed into a fashionable sea resort. The most famous guests were Emperor Franz Joseph I of Austria and German Emperor Wilhelm II who met here in 1894. The popularity of Opatija during that time was comparable to that of Nizza or Monte Carlo. The two World Wars brought an end to the popularity of Opatija and it took until 1957 for a new beginning of the spa tradition.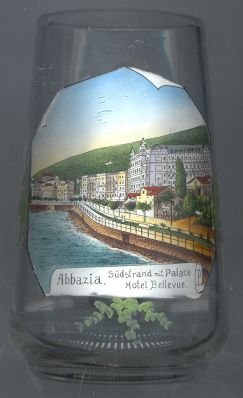 The picture on glass no. 1894 [near left] shows the

Palace Hotel Bellevue, which is one of the oldest and most beautiful hotels in Opatija.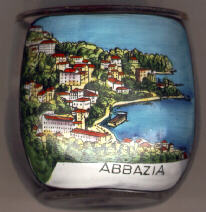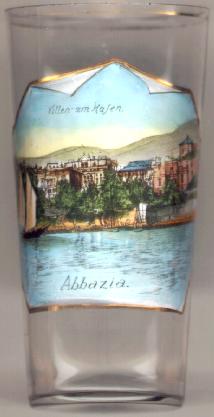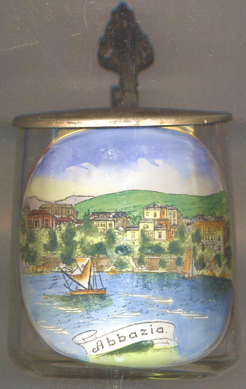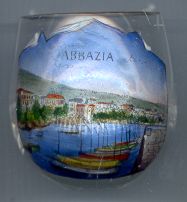 Another view of Opatija (Abbazia) is also depicted on glass no. 2145 [right], a souvenir from Rijeka (Fiume).

---