| | |
| --- | --- |
| ÖSTERREICH | AUSTRIA |
| Bundesland: Tirol | Tyrol |
| Bezirk: Innsbruck-Land | |
map →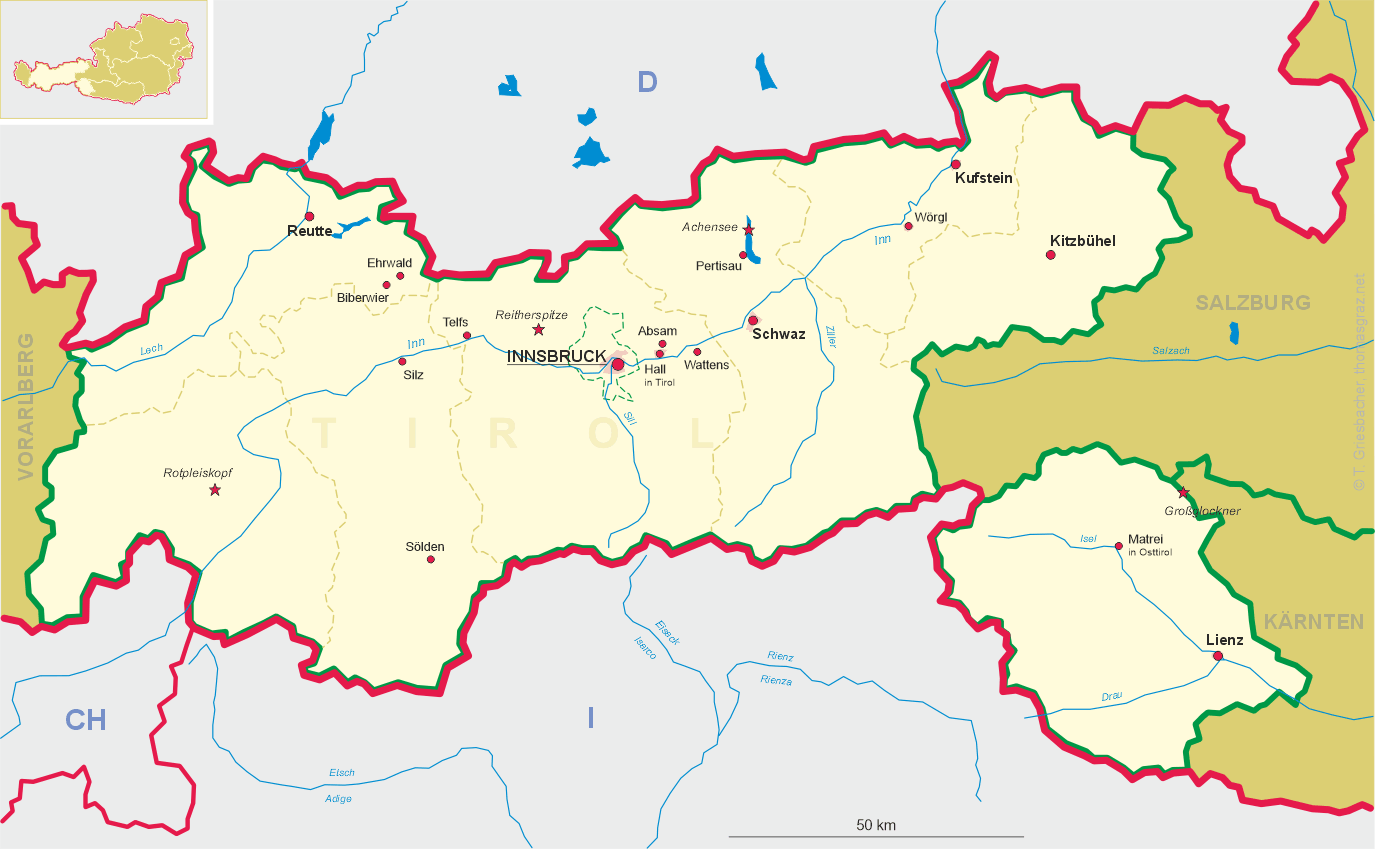 Telfs
• lt: Telfsas
• bg: Телфс
• ru: Тельфс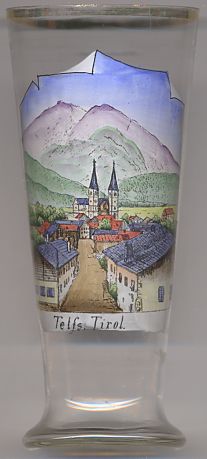 Telfs is situated at an elevation of 633 m in the Inn valley about 27 km west of Innsbruck. With a population of about 14,000 it is the third-largest community of Tirol after Innsbruck and Kufstein.
Archeological finds demonstrate the presence of regular settlements from the Bronze Age, the 2nd and 1st millenium BC. Between the 1st and 5th century AD, a Roman settlement seemed to have existed. Germanic tribes came to the area in about the 6th century. The name Telfs, however, seems to go back to earlier, Illyric or Rhaetian roots. The oldest document that presumably refers to Telfs is a deed of consecration of a chapel, dated to 1113. The earliest mention of the name Telves is found in a document of 1175. In 1320/1322 Telfs came in possession Heinrich, Duke of Carinthia and Count of Tirol. Further parts of the domains were in possession of the monasteries of Wilten and Stams. With Tirol, Telfs passed to Austria in 1363. During the Middle Ages, Telfs became an important trading place. In 1908 the community obtained the status of a market town.
The

parish church Sankt Peter und Paul [left] goes back to a chapel that was consecrated in 1113. The parish was first mentioned in 1233; the patron saint at that time was St. George. The oldest mention of the parish chuerch of St. Peter and Paul is found in a document of 1352. The present church was consecrated in 1475. The church was damaged by fires in 1447, 1550 and 1552. An extension was consecrated in 1666. Since 1603 the church also has the status of a deanery church.

---