| | |
| --- | --- |
| UNITED STATES OF AMERICA | |
| OHIO | |
| Erie County | |
map →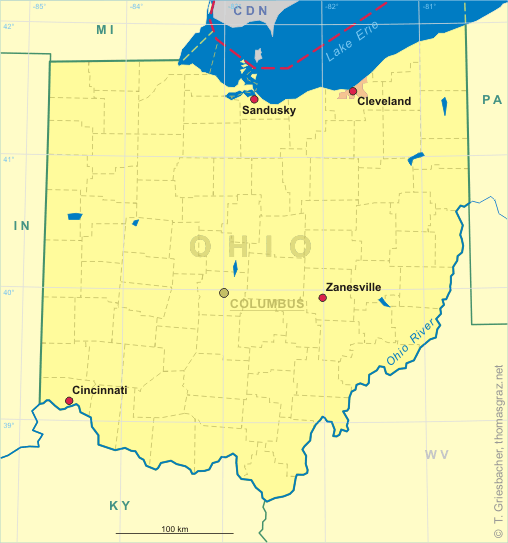 Sandusky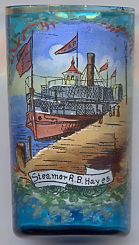 Sandusky, the county seat of Erie County, is situated on Sandusky Bay of Lake Erie. As of the 2000 census, the city had a total population of 27,844.
Sandusky was founded in 1818 and it's population grew quickly throughout the 19th century. When Cedar Point's white sand beaches made it a popular vacation spot in the late 1800's Sandusky's population grew even more rapidly. Downtown Sandusky was designed according a modified grid plan known as the Kilbourne Plat after its designer, surveyor Hector Kilbourne, who made the original plat of Sandusky in 1816. The original street pattern featured a grid overlaid with streets resembling the symbols of Freemasonry. Kilbourne was the first Worshipful Master of the Sandusky Masonic Lodge.
The

steamer R. B. Hayes [left] was built in 1876. It was used to carry passengers to the Lake Erie Islands and other ports in Lake Erie. The ship was named for Rutherford B. Hayes (1822–1893) who in the year of the ship's construction was elected 19th president (1876–1881) of the United States. The steamer was scrapped in 1920.
Several glasses of this collection show other ships.
[Texts adapted from http://en.wikipedia.org/wiki/Sandusky,_Ohio, http://www.ci.sandusky.oh.us, http://dmc.ohiolink.edu/OMP/NewDetails;jsessionid=79ck8onxv1?oid=911601, http://www.geocities.com/svandenbosch/QryNameR.html]

---