| | |
| --- | --- |
| ÖSTERREICH | AUSTRIA |
| Bundesland: Oberösterreich | Upper Austria |
| Bezirk: Kirchdorf an der Krems | |
map →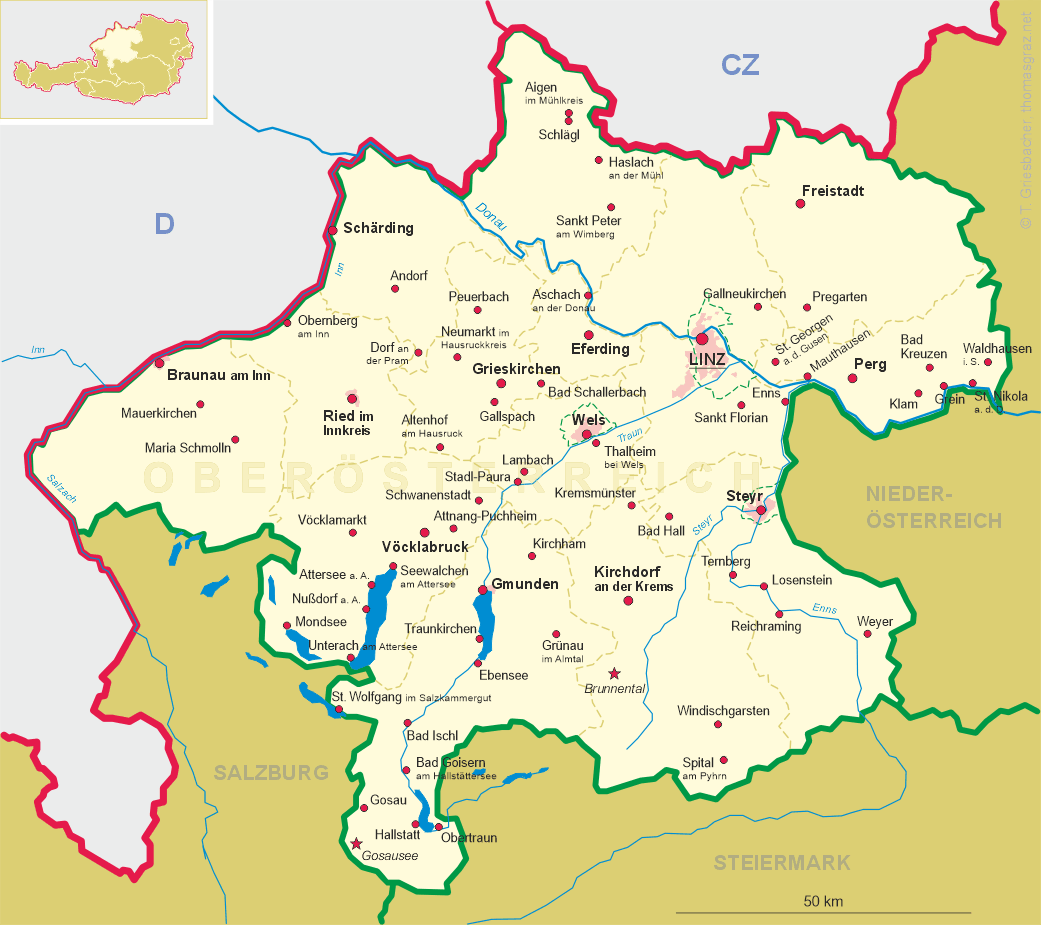 Windischgarsten
• lt: Vindišgarstenas
• ru: Виндишгарстен

Windischgarsten is situated at an elevation of 602 m in the district of Kirchdorf an der Krems in southeastern Upper Austria and is a climatic health and bi-seasonal tourist resort. The first documented mentioning is found in a document from around 1300 referring to the consecration of the parish church in 1119. In 1444, Windischgarsten obtained the status of a market town. In 1964 it was recognized officially as a climatic health resort.
The present

parish church Sankt Jakobus der ältere (St. James the Greater) [left, no. 216: centre; and right, no. 575: far right] was built in 1462 with a Late Gothic choir; the tower was completed in 1495. The Rococo side altars date from around 1770. The nave was transformed in Classicist style in 1809–1823.
The so-called "Windischgarsten Window" is a geological structure within a large fault zone, in which rocks from the underlying Flysch (sandstone) Zone appear on the surface of the Limestone Alps. The Windischgarten Window furnished first evidence that the Northern Limestone Alps were pushed onto the foothills.

---