| | |
| --- | --- |
| ÖSTERREICH | AUSTRIA |
| Bundesland: Steiermark | Styria |
| Bezirk: Bruck-Mürzzuschlag | |
map →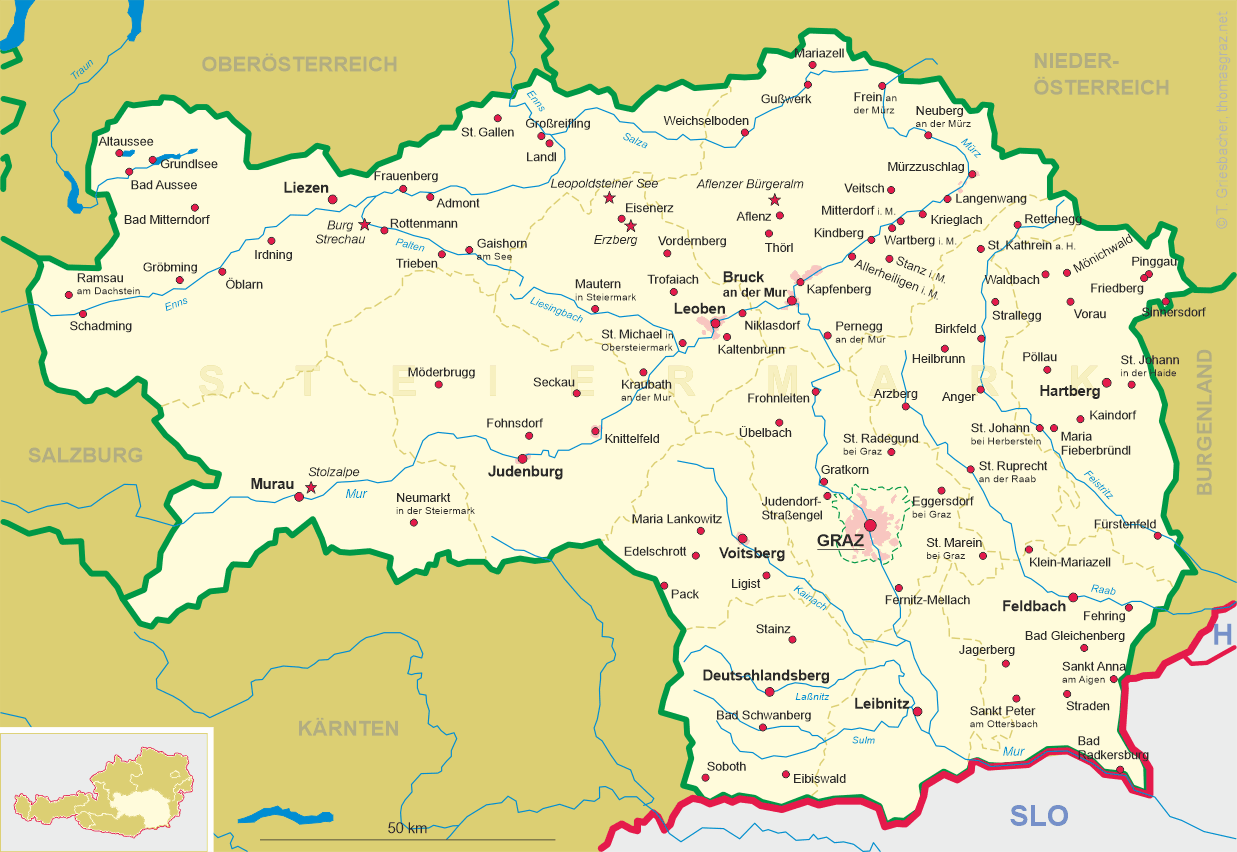 Mürzzuschlag
• lv: Mircušlāga
• lt: Miurcušlagas
• sr: Мирцушлаг
• bg, ru: Мюрццушлаг
Mürzzuschlag was first mentioned in a document in 1227. In the Middle Ages it became a centre for iron-working. Mürzzuschlag obtained the status of a town in 1924. On 1 January 2013 the former districts Bruck an der Mur and Mürzzuschlag were merged into the new district Bruck-Mürzzuschlag; the capital of the new district is Bruck an der Mur.
The

parish church Sankt Kunigunde [top] was built 1767–1774 replacing the old church (St. Nikolaus, documented 1094). It contains a magnificient Rococo high altar and the Altar of the Cross (1682).

Johannes Brahms visited Mürzzuschlag in 1884 and 1885. During these visits he composed his 4th Symphony and more than 30 pieces of vocal music. The house where he stayed (Wiener Straße 4) now houses a museum. [The bottom part of the picture shows a view of Wiener Straße, but not the house of Brahms.]
Viktor Kaplan, the inventor of the ship's screw, was born 1876 in Mürzzuschlag. He also improved the Francis water turbine to make it run at high speed (Kaplan turbine). Kaplan died 1934 in Unterach am Attersee.
Elfriede Jelinek, born in Mürzzuschlag in 1946, was awarded the 2004 Nobel Award for Literature "for her musical flow of voices and counter-voices in novels and plays that with extraordinary linguistic zeal reveal the absurdity of society's clichés and their subjugating power."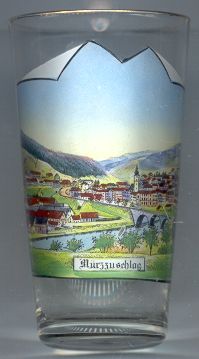 Mürzzuschlag also is called "Cradle of Alpine Skiing". The first international skiing race took place here in 1893. The International Winter Sports Museum was opened in 1947.

---