| | |
| --- | --- |
| ÖSTERREICH | AUSTRIA |
| Bundesland: Kärnten | Carinthia |
| Bezirk: Sankt Veit an der Glan | |
map →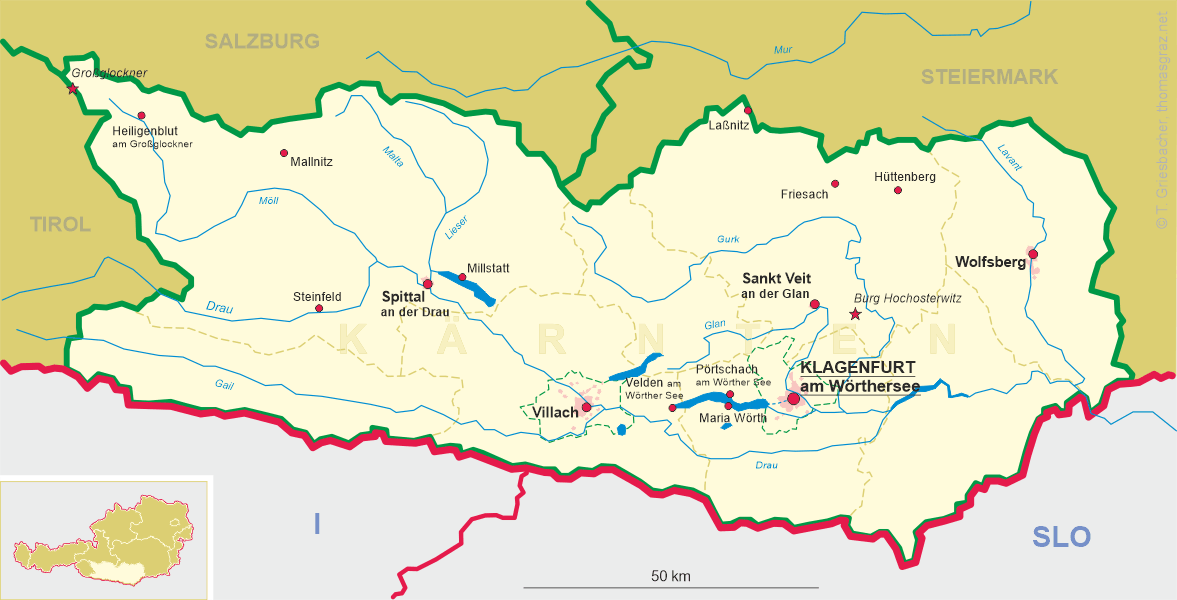 Laßnitz
• alt.: Kärntnerisch Laßnitz
• ru: Ласниц-Метниц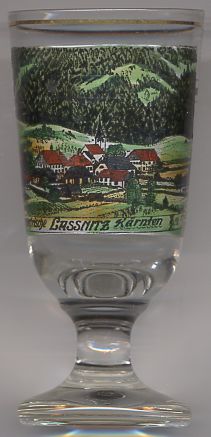 Laßnitz is situated at an elevation of 1010 m at the border between Austria's federal states of Kärntnen (Carinthia) and Steiermark (Styria). The picture on glass no. 2215 shows the Carinthian part of the village, which is also called Kärntnerisch Laßnitz to distinguish it from the Styrian part, Steirisch Laßnitz. Kärntnerisch Laßnitz is part of the municipality of Metnitz (district St. Veit an der Glan), whereas Steirisch Laßnitz is part of the municipality of Murau Murau (until 31 December 2014 part of the independent municipality of Laßnitz bei Murau).
The history of Laßnitz can be traced back to about 1200. The

parish church Sankt Jakobus der ältere (St. James the Greater) [background] was first mentioned in 1326 and became the parish church prior to 1385. The medieval church was remodeled in in Baroque style in the late 18th century. In the past, the parish was either supervised by the parish of Metnitz or it had its own parish priest. At present, the monastery of St. Lambrecht is in charge of the parish.
[https://de.wikipedia.org/wiki/Pfarrkirche_Kärntnerisch_Laßnitz]

---