| | |
| --- | --- |
| NEDERLAND | NETHERLANDS |
| Zuid-Holland | South Holland |
map →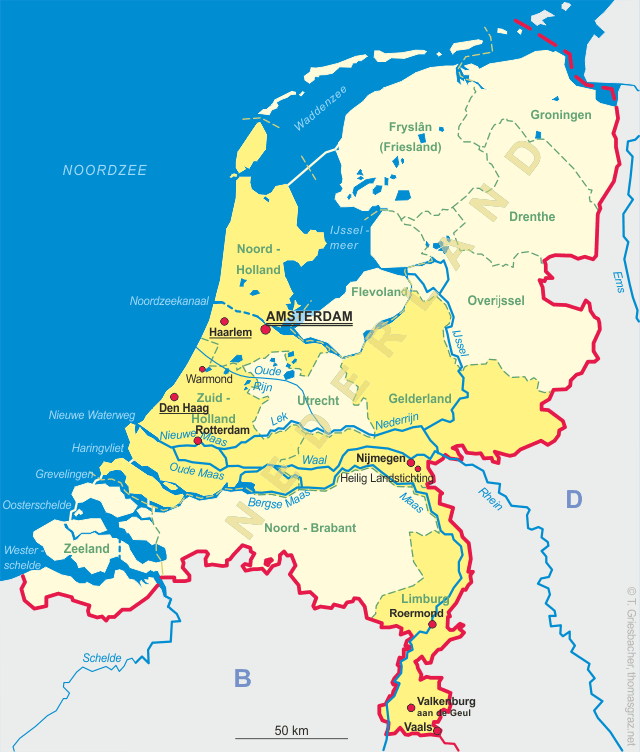 Rotterdam
• es: Róterdam
• lv: Roterdama
• lt: Roterdamas
• pt: Roterdão
• el: Ρότερνταμ
• be: Ратэрдам
• bg, mk, sr: Ротердам
• ru, uk: Роттердам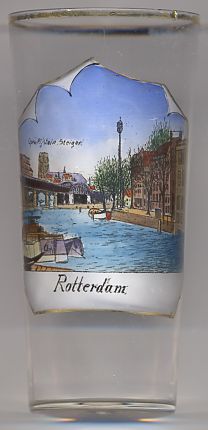 Rotterdam is located at a medium elevation of 2 m below sea level in the province of South Holland. It is the second largest municipality in the Netherlands (total area 304.2 km², 206.4 km² land) with a total population of 588,500 (2006). The city has the largest port in Europe and was until recently the world's busiest port; it is found on the banks of the river the Nieuwe Maas, one of the streams in the delta formed by the Rhine and Maas rivers. The name Rotterdam is derived from a dam in a small river, the Rotte, which joins the Nieuwe Maas at the heart of the city.
The city was founded around 1230 when a dam was built at the river Rotte. In 1340 Count Willem IV of Holland granted Rotterdam city rights. The port of Rotterdam grew out, slowly but steadily, to a port of importance; in Rotterdam one of the six chambers of the Dutch East India Company, founded in 1602, was seated. The greatest spurt of growth, both in port activity and population, followed after the completion of the Nieuwe Waterweg in 1872. On May 14, 1940 Rotterdam was bombed by the German Luftwaffe; the heart of the city was almost completely destroyed. From the 1950s through the 1970s the city was rebuilt. Rotterdam, Amsterdam, Den Haag and a number of smaller cities in the west of the country are expanding towards each other to the extent that the entire area is sometimes denoted as a single metropole known as Randstad. In 2001, Rotterdam held the title of European Capital of Culture (together with Porto; see list of other European Capitals of Culture depicted on glasses of this collection).
The picture on glass no. 2228 shows a view at the old harbour,

Open Rijstuin and

Steiger.
[Text adapted in part from http://en.wikipedia.org/wiki/Rotterdam]

---