| | |
| --- | --- |
| ÖSTERREICH | AUSTRIA |
| Bundesland: Oberösterreich | Upper Austria |
| Bezirk: Gmunden | |
map →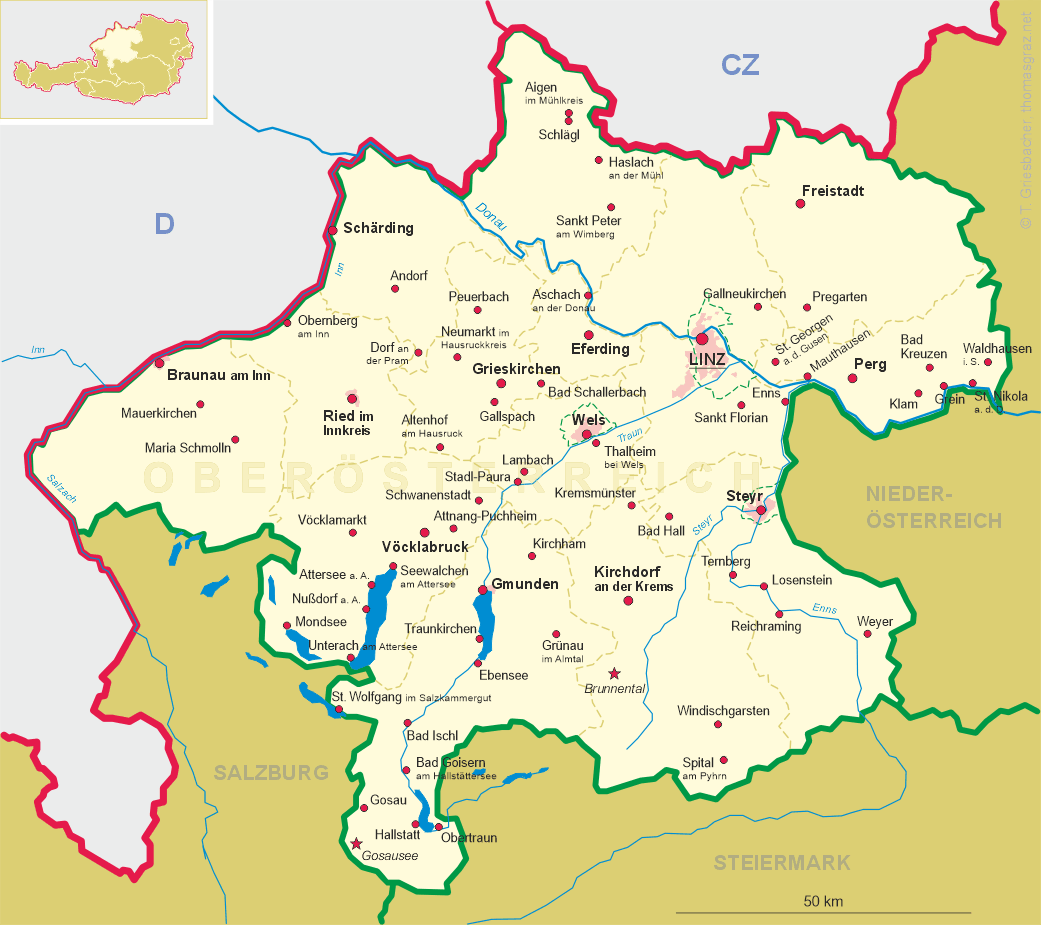 Gosauseen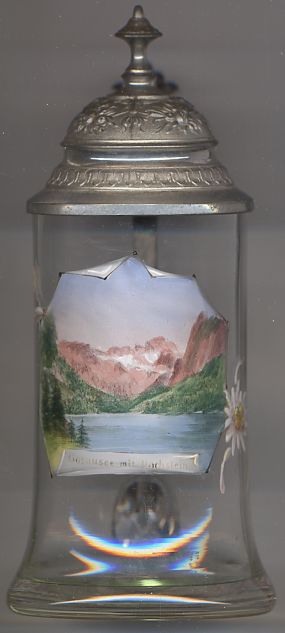 The Gosau Lakes are three lakes located in the Gosaukamm mountains south of Gosau in the Salzkammergut region in the extreme south of Upper Austria.
The lakes are:
Vorderer Gosausee (elevation 931 m, 1.8 km long, up to 500 m wide, 82 m deep),
Gosaulacke (elevation 969 m), and
Hinterer Gosausee (elevation 1,154 m, 800 m long, up to 600 m wide, 36 m deep).
The water level of the Vorderer Gosausee was elevated by a dam by 12 metres for the production of electricity. The waters of the Hinterer Gosausee do not flow into the lower Vorderer Gosausee but flow through caves in the mountains into the Mühlbach stream to Hallstatt.

---