| | |
| --- | --- |
| ÖSTERREICH | AUSTRIA |
| Bundesland: Oberösterreich | Upper Austria |
| Bezirk: Gmunden | |
map →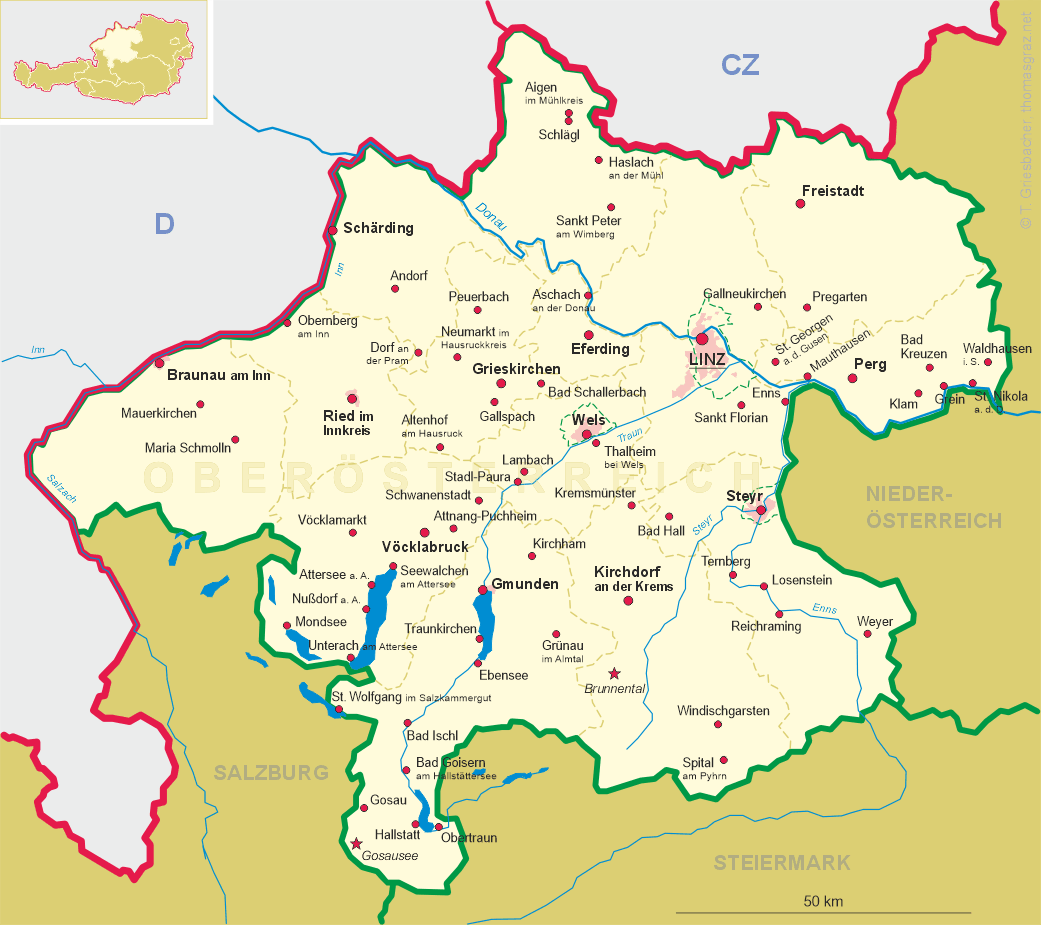 Hallstatt
• cs: Halštat
• lt: Halštatas
• lv: Halštate
• el: Χάλστατ
• be, ru, uk: Гальштат
• mk, sr: Халштат
• bg: Халщат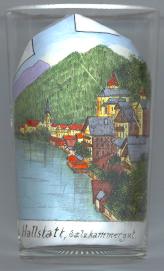 Hallstatt is situated at an elevation of 532 m on the southwestern shore of the lake Hallstätter See in the Salzkammergut region. Since 1311 it is documented as a market town. The name comes from the celtic word hal for salt. Salt mining has been the basis of living here for more than 3000 years as archeological finds demonstrate the exploitation of salt deposits in the Salzberg west of Hallstatt already from 1200/1100 BC until the time of Roman rule. The burial field of Hallstatt from the early Iron Age (about 800/700 BC until 450 BC) with valuable funerary objects gave this prehistoric period the name 'Hallstatt culture'. The modern salt mine in the Salzberg dates back to the 14th century. The Hallstatt region was listed as World Cultural Heritage by the UNESCO in 1996 (see also list of other UNESCO heritage sites).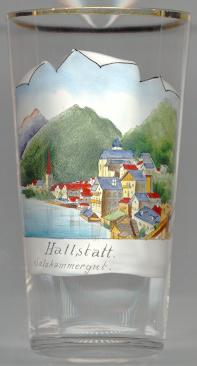 The

Catholic parish church Mariä Himmelfahrt (Ascension of Our Lady) [right no. 540: top right] high on a rock above the shore was built about 1490–1520 as a late Gothic style hall church and replaced an older church from 1320. The church contains frescos of around 1500, a painted winged altarpiece of 1450–1460, an ornate late Gothic twin winged altar of around 1505–1515 and a monumental late Gothic crucifixion group of 1515–1520.
The neo-gothic

Protestant church [right no. 540: left] directly on the lake with its tall spire was built in 1862.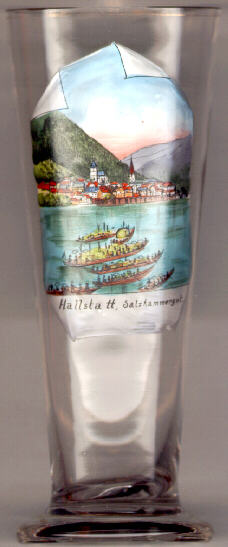 Fishing in the Hallstätter See of course was also an important basis of life in the whole area. The lake was formed during the Ice Age by the Traun glacier. It is 5.9 m long, 2.3 km wide, and 125 m deep.

Since 1628, the

Corpus Christi procession is made with boats on the lake [see glass no. 249, left]. This tradition is still kept today and is also a popular tourist attraction of Hallstatt. A similar procession also takes place on Lake Traunsee (see Traunkirchen).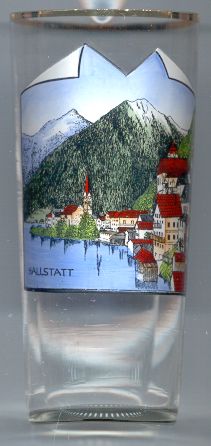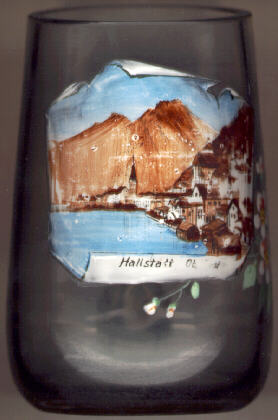 ---