| | |
| --- | --- |
| ÖSTERREICH | AUSTRIA |
| Bundesland: Oberösterreich | Upper Austria |
| Bezirk: Grieskirchen | |
map →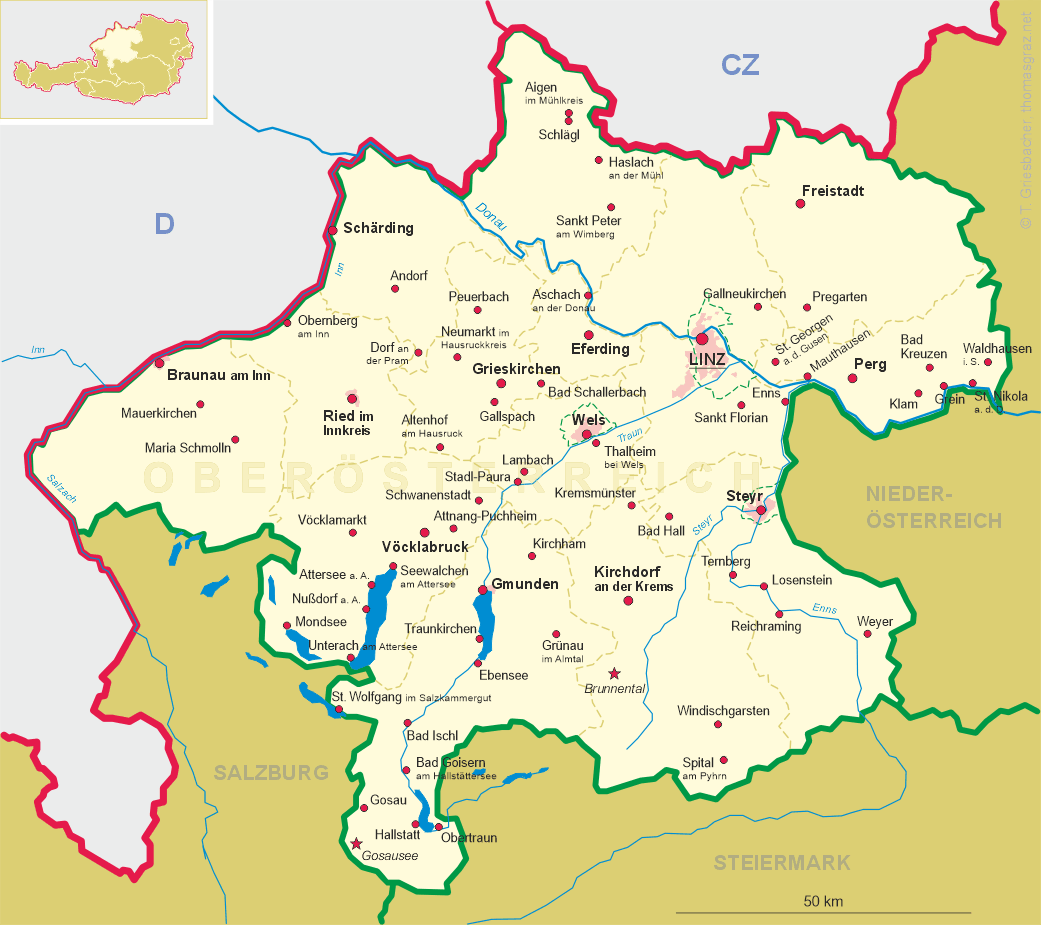 Grieskirchen
• lv: Griskirhene
• lt: Gryzkirchenas
• bg, mk, ru, sr: Грискирхен
• uk: Гріскірхен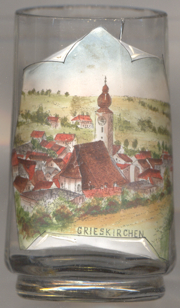 Grieskirchen is situated at an elevation of 335 m in the Trattnach valley in Upper Austria's Hausruck region. Grieskirchen is the capital of the eponymous name and, since 2016, is also the seat of the administration of the district Eferding. The municipality has a population of about 5,000 (2020).
Griezkirichen was first mentioned in 1075 as a possession of the monastery of St. Nikola in Passau. In 1327 it was first mentioned as a market town and in 1613 it obtained the privileges of a town.
The Catholic

parish church Sankt Martin [left, no. 3921] goes back to a church that was first mentioned in 1075. Only the walls of the central nave remain from the early Gothic church while the remaining Baroque parts of the present building were created in 1701/1702. The Baroque 'onion' roof of the church tower was replaced by a neo-Baroque pointed roof in 1909.

[https://de.wikipedia.org/wiki/Grieskirchen; https://de.wikipedia.org/wiki/Pfarrkirche_Grieskirchen]

---