| | |
| --- | --- |
| ÖSTERREICH | AUSTRIA |
| Bundesland: Niederösterreich | Lower Austria |
| Bezirk: Melk | |
map →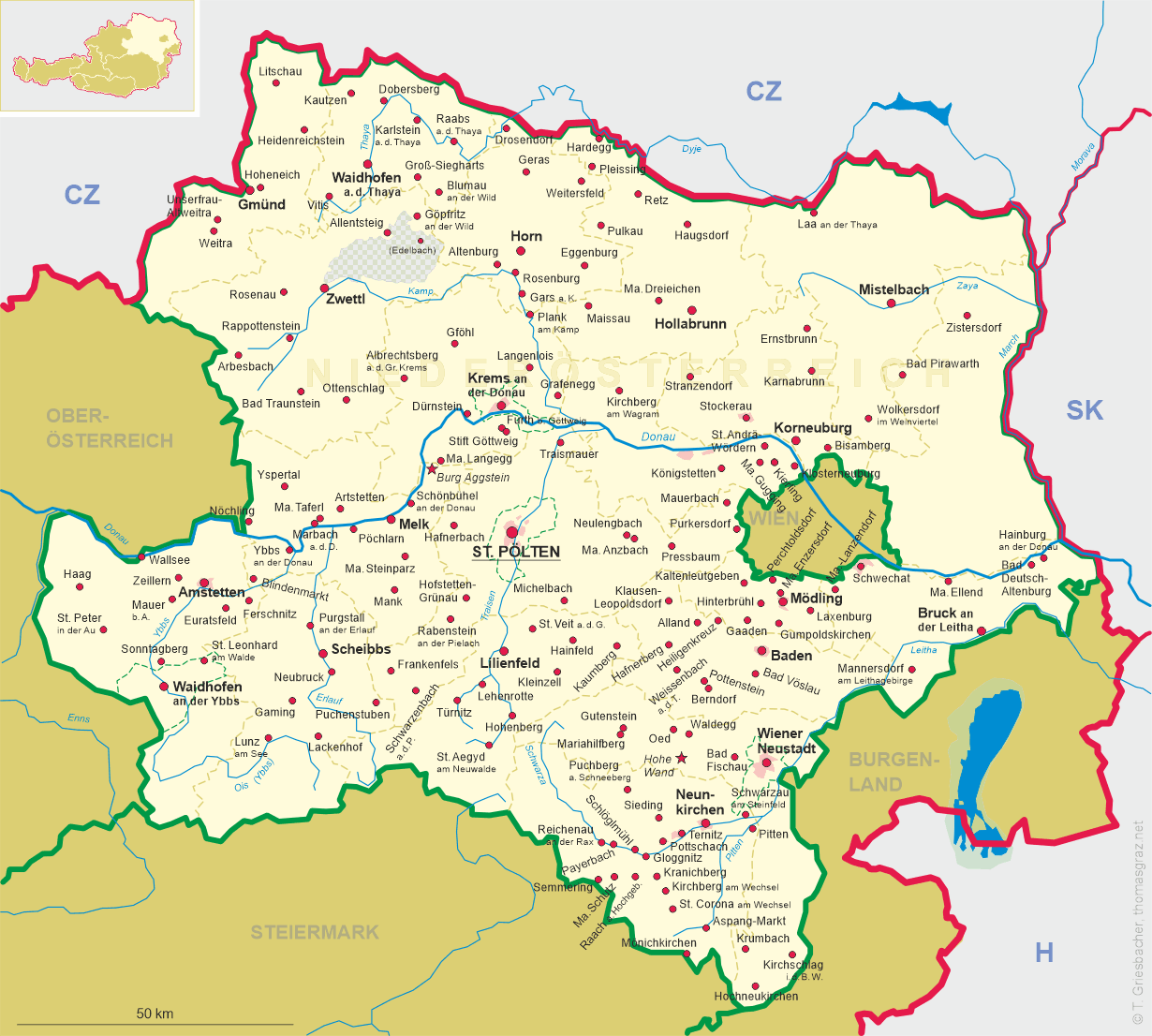 Nöchling
• lt: Nochlingas
• ru: Нёхлинг
Nöchling is situated at an elevation of 533 m in the southwestern end of the Waldviertel region of Lower Austria, above the valleys of the rivers Danube and Ysper in the district Melk.
The area of Nochilinga was first mentioned in a document dating from AD 998. The document is also the second written mention of the name Ostarriche, i.e. Austria. In 1024 Nöchling came into the possession of the Babenberg dynasty. The parish of Nöchling was founded between 1161 and 1164. Nöchling was devastaed in 1430 during an invasion of the Hussites. During the Pesants' War, Nöchling in 1597 joined in the uprisings, and thus was destroyed in 1619 by the Imperial troops after the defeat of the peasants' army. Two large fires in 1710 and 1749 again caused the destruction of almost all of the village. During the time of the Napoleonic wars, Nöchling was looted and pillaged by French troops. In 1842 Nöchling obtained the status of a market town.
The

parish church Sankt Jakobus der ältere (St. James the Elder) goes back to at least the 15th century. The choir in late Gothic style was constructed towards the end of the 15th century, the nave was built in 1839.

---