| | |
| --- | --- |
| ÖSTERREICH | AUSTRIA |
| Bundesland: Tirol | Tyrol |
| Bezirk: Schwaz | |
map →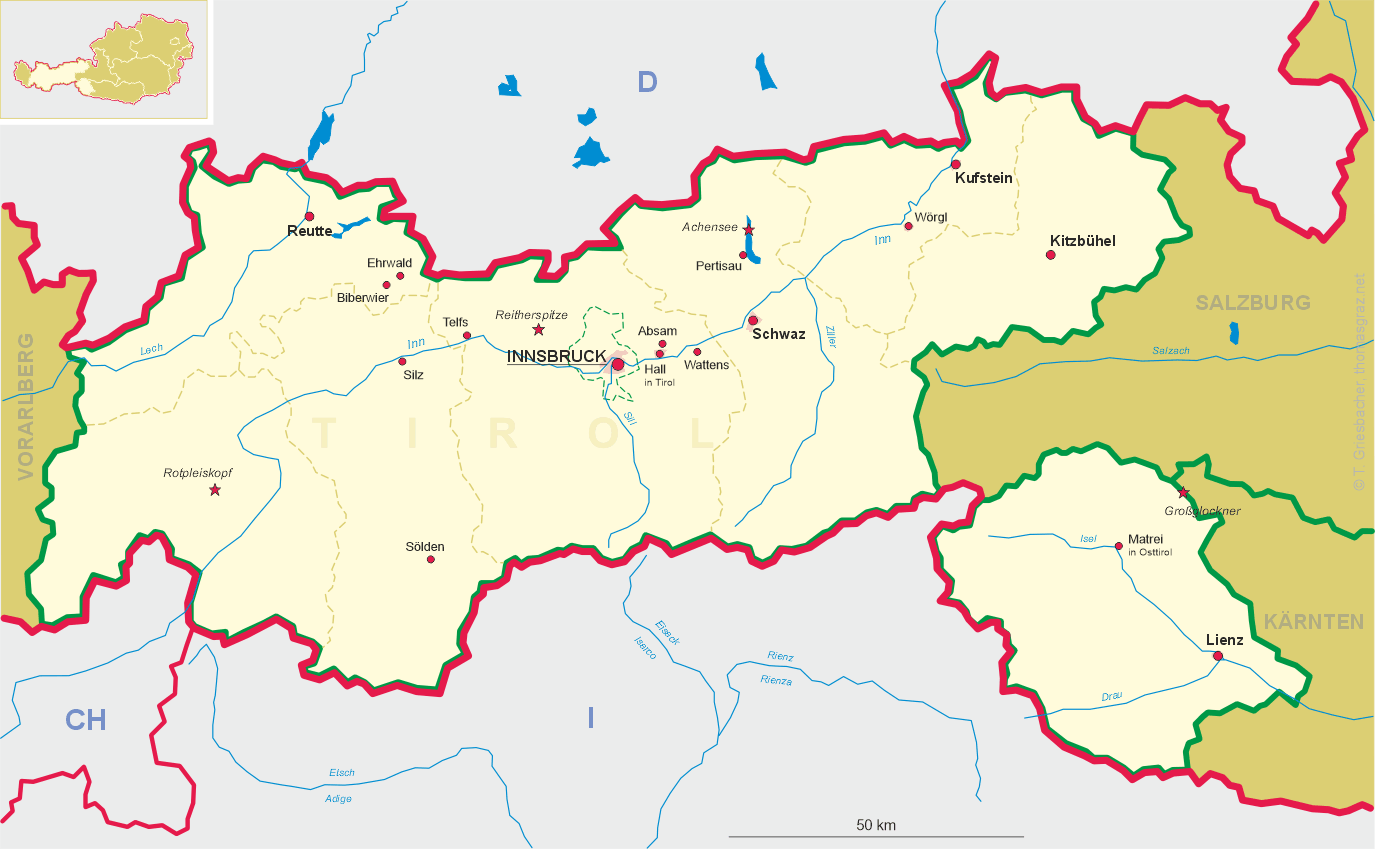 Schwaz
lt: Švacas
el: Σβατς
be, bg, mk, ru, sr, uk: Швац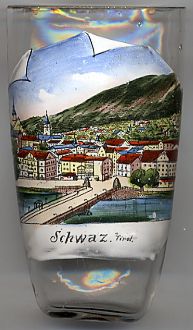 Schwaz is situated at an elevation of 545 m in the valley of the river Inn, about 40 east of Innsbruck. Schwaz is the administrative seat of the district of the same name. the municipality has a population of about 12.900 (2008).
Archeological finds demonstrate that the area had been inhabited already in the Neolithic period (4000–2000 BC); further finds date from the Bronze age (ca.1500 BC). The earliest written document mentioning Suates dates from AD 930. A keep was built on the hill above Schwaz around 1170. This keep was developed into Freundsberg castle in the 13th century. At first the village had a rural character, which changed into a city-like character after deposits of silver and copper were discovered. The flourishing period of silver and copper mining was the 15th and 16th century. At that time, Schwaz was the largest mining city in in Europe. At an estimated population of about 20.000 it was the second-largest town in the Habsburg countries, after Vienna. After the decline of the mining activities and the destructions of large parts of the town during the Napoleonic Wars, the town began to grow again during the 19th century. Until World War I, Schwaz was a garrison town of the Austrian Imperial Army. It was only in 1899 that the market town Schwaz was officially granted the status of a city by Emperor Franz Josef I.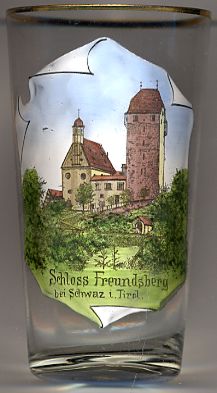 Freundsberg castle [near left] was founded in 1150 by the lords of Freundsberg. The castle originally only consisted of the tower house with its five storeys. Part of its original fresco paintings are still visible today. The castle's chapel was consecrated in 1177.In 1467 the castle was sold to Duke (1477 Archduke) Sigismund 'der Münzreiche' ('rich in coin'), regent of Tyrol and Austria Anterior, who called the castle Sigmundsruh. A new church in late Renaissance style was built next to the tower house in 1634 to 1637. After having had several different owners in the following centuries, the castle finally came in possession of the city of Schwaz in 1812. Since 1918 the tower house is home of a museum documenting the history of silver mining in the area of Schwaz.

---