| | |
| --- | --- |
| ÖSTERREICH | AUSTRIA |
| Bundesland: Niederösterreich | Lower Austria |
| Bezirk: Mistelbach | |
map →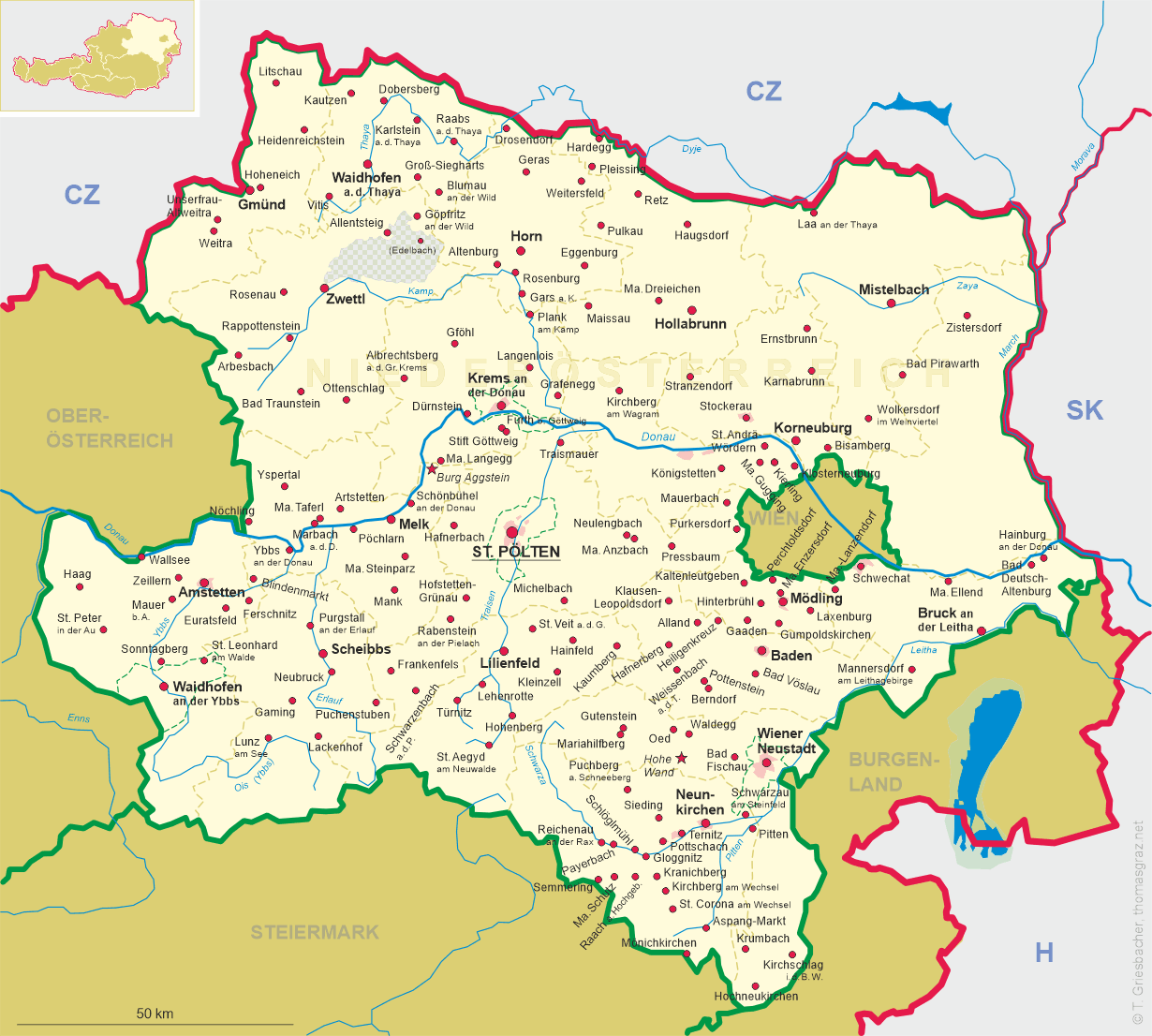 Laa an der Thaya
• lt: Laa prie Tajos
• cs: Lava nad Dyjí
• ru: Ла-ан-дер-Тайя
Laa an der Thaya was first mentioned in a document in 1150. As it was situated at a ford across the river Thaya on an important road connecting Vienna to Bohemia the place soon gained importance. Duke Leopold VI founded the town around 1230. The privileges of the town were confirmed by King Rudolf I in 1281. Aeneas Piccolomini, the later Pope Pius II, is said to have been priest of the parish of Laa between 1442 and 1450. The town charter was renewed in 1621. The economic growth of the town only began in the 19th century when the river Thaya was regulated beginning in the 1830s which greatly increased the agricultural yields. Since 1869 a railway line connected Laa with Vienna and also with Brno/Brünn in Moravia.
The

castle of Laa [left, no. 254: top] dates back to the 13th century. It originally was part of the hydraulic system for the moats of the town fortifications. The first mentioning in a document dates from 1413. During the 15th and 16th century it was transformed into a residential castle.
The

(New) Town Hall [left, no. 254: bottom, and right, no. 1183] was built in 1898/99 in Historicist style.

---