| | |
| --- | --- |
| ÖSTERREICH | AUSTRIA |
| Bundesland: Niederösterreich | Lower Austria |
| Bezirk: Neunkirchen | |
map →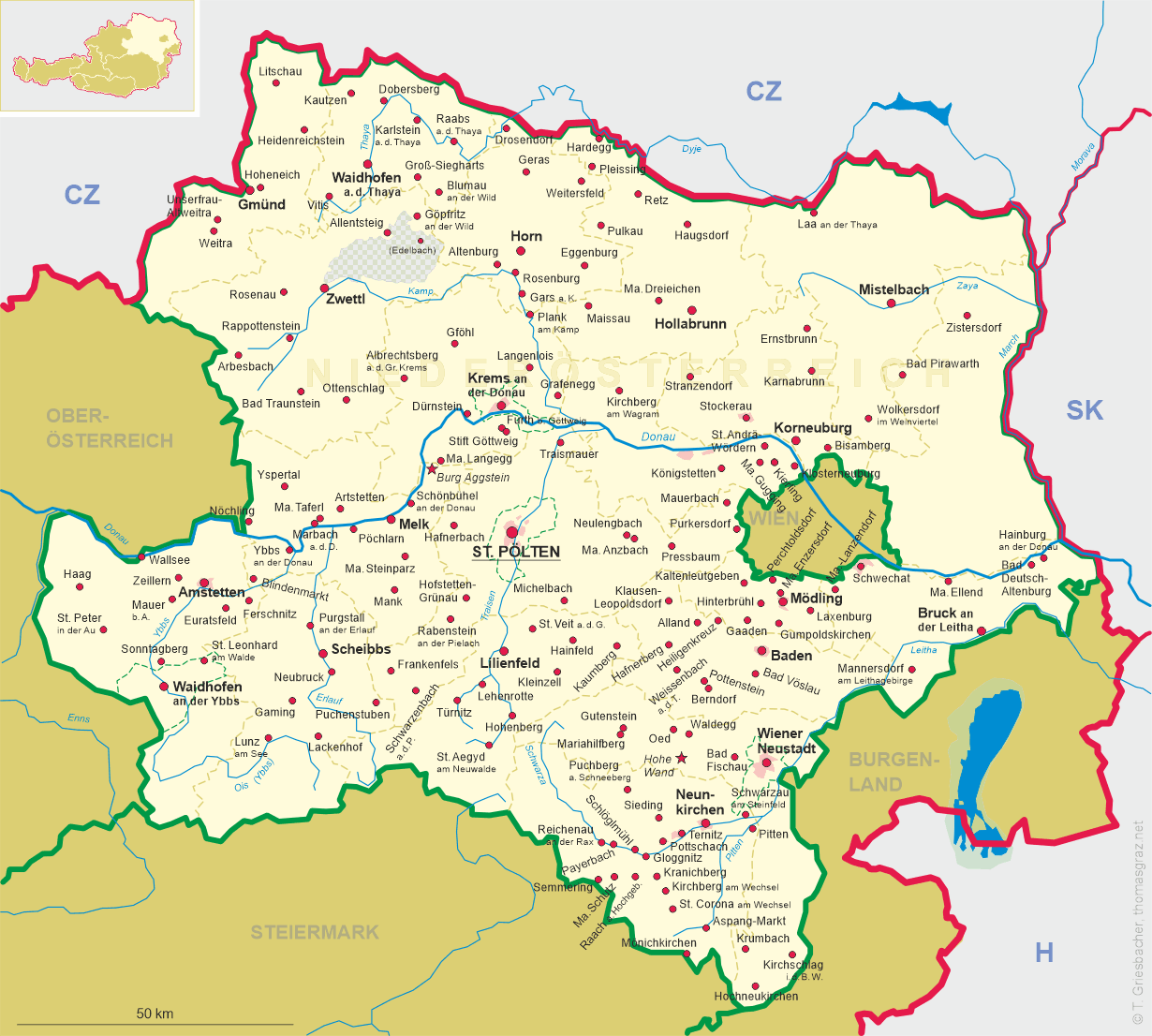 Puchberg am Schneeberg
• lt: Puchbergas prie Šnebergo
• ru: Пухберг-ам-Шнеберг

Puchberg am Schneeberg is situated at an elevation of 585 m in the south-eastern part of Lower Austria, about 20 km northeast of the district town Neunkirchen. The municipality has a population of about 2,600 (2009). At a surfuce area of just over 83 square kilometres the municipality is one of the largest in Lower Austria. Its highest elevation is the Klosterwappen (2,076 m), the main summit of the Schneeberg, Lower Austria's highest mountain.
The earliest written document mentioning Puchperch dates from 1260. Already in the 18th and the 19th centuries, Puchberg was a popular destination for visitors. With the opening of the Schneebergbahn, the cog-wheel railway from Puchberg up to the Schneeberg, tourism became more important than farming, which traditionally had been the primary source of revenue before.
The

parish church Sankt Vitus [centre background] was founded in 1428. The church was destroyed twice during its history (during the Turkish invasions in the 17th century and during World War II in 1945), but was rebuilt every time. The church tower originally was topped by a simple cupola and later by an onion dome (this is the shape depicted on glass no. 2570). Today the tower is topped by a simple wedge-shaped roof.

---