| | |
| --- | --- |
| DEUTSCHLAND | GERMANY |
| Bundesland: Baden-Württemberg | |
| Regierungsbezirk: Freiburg | |
| Landkreis: Konstanz | |
map →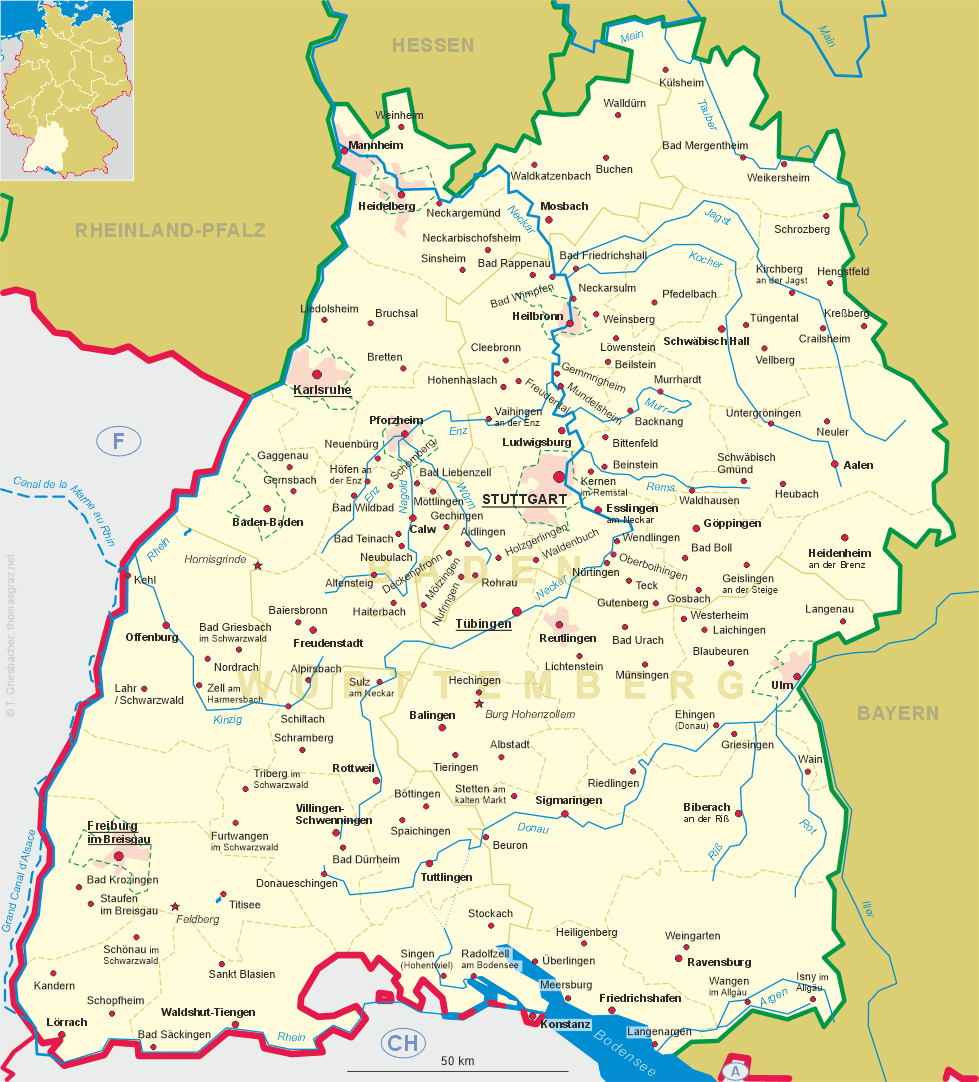 Singen (Hohentwiel)
• sr: Зинген (Хоентвил)
• ru: Зинген (Хоэнтвиль)
Singen (Hohentwiel) is situated at an elevation of 429 m northwest of Lake Constance at the foot of the Hohentwiel in the Hegau region of southwest of Baden-Württemberg. At a population of about 45,800 (2010), Singen is the second-largest town of the district after the district's capital, Konstanz.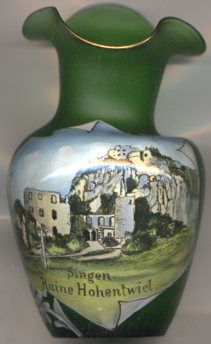 The earliest written document mentioning Sisinga dates from AD 787. At that time the region was in possession of the monastery of Sankt Gallen. From the 11th century onwards, Singen was in possession of the Lords of Friedingen who remained the owners until the 1461. From the 15th until the 18th century the ownership changed numerous times. In 1805 it became part of Württemberg, but in 1810 was ceded to the Grand Duchy of Baden. In the late 19th century Singen became an important industrial community. In 1899 Singen obtained the official status of a town. After Wrld War II Singen was part of the state of Baden (capital Freiburg im Breisgau; see map), which in 1952 was merged with Württemberg-Baden (capital Stuttgart) and Württemberg-Hohenzollern (capital Tübingen) to the state of Baden-Württemberg.
The ruins of the

Hohentwiel fortress [left, no. 2714, and right, no. 3884] are the most important tourist attrction of Singen. The place was first mentioned as Duellium in AD 919. At that time the castle was inpossession of the Holy Roman Empire. In the 12th century it was in possession of the lords of Singen who sold it to the duke of Württemberg in 1538. The castle was then extended to become a fortress. The frtress withstood numerous sieges. In the 18th century it also served as a state prison. During the Napoleonic times the fortress has already mostly lost its military importance. In 1801 the fortress was dragged by the French but remained a state domain of Württemberg. In 1850 the Hohentwiel became a submunicipality of Tuttlingen with which it merged formally in 1933. In 1969 the Hohentwiel was re-allocated to the municpality of Singen (Hohentwiel).
[https://de.wikipedia.org/wiki/Singen_(Hohentwiel)]

---