| | |
| --- | --- |
| FRANCE | FRANCE |
| région: Grand Est | |
| département: 67, Bas-Rhin | |
map →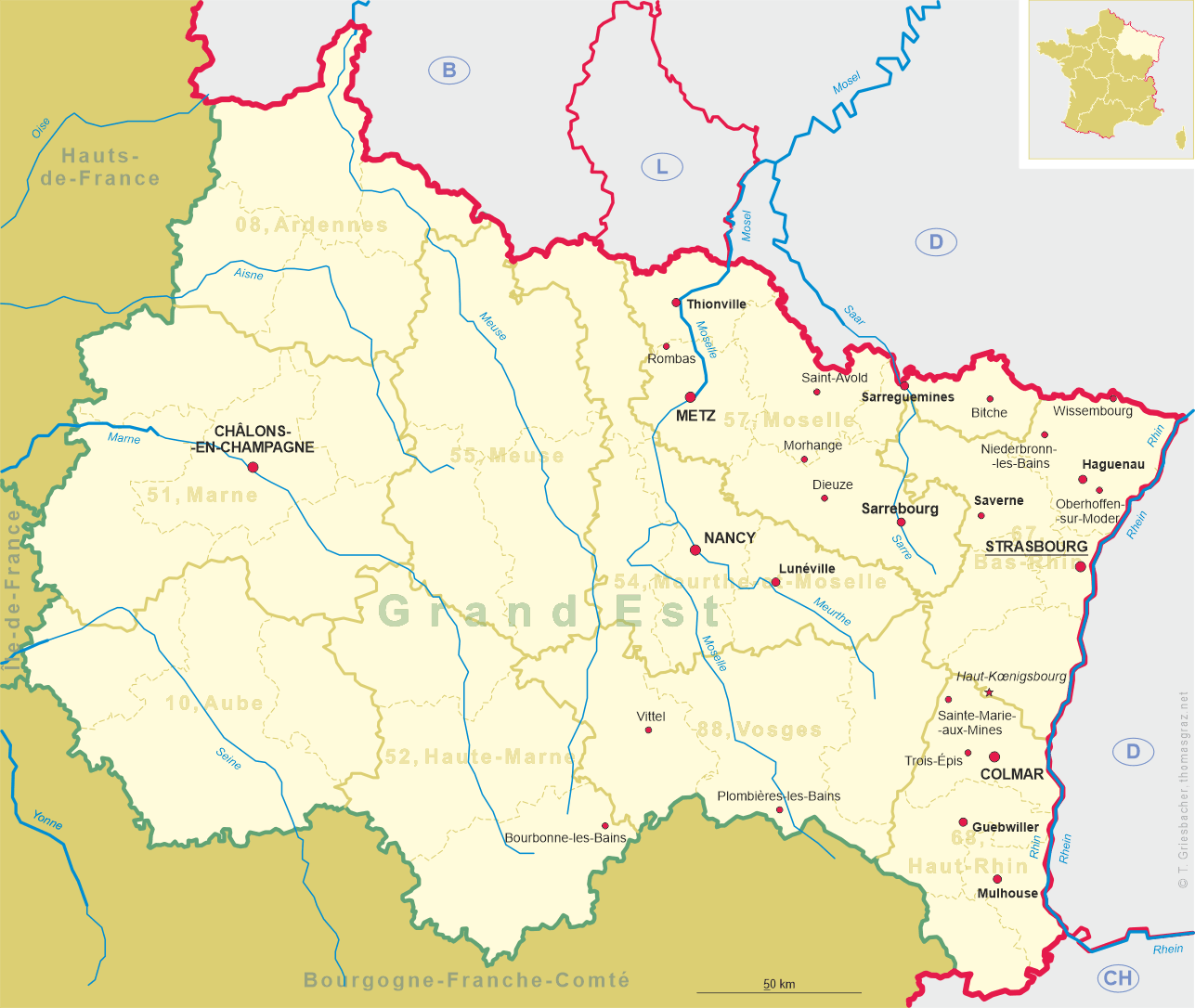 Haut-Kœnigsbourg
• de: Hohkönigsburg
• ru: Верхий Кёнигсбург
• sr: Високи Кенигсбург
The

château du Haut-Kœnigsbourg (German: Hohkönigsburg) [left, no. 2777: top left picture] is situated at a strategic location on a high hill (757 m) overlooking the Alsatian plain in the municipality of Orschwiller, about 10 km west of Sélestat and about 20 km north of Colmar.
It is unknown when a castle was first built on the site. The first explicit mention that is known was in 1147. It took its name from the original Königsburg (German, "King's Castle") in 1192. In the early 13th century the castle passed from the Hohenstaufen family to the Dukes of Lorraine. Later owners, among others, were the counts of Oettingen, the bishops of Strasbourg, and Elector Count Palatine Friedrich I. In 1517 the castle came into the possession of Holy Roman Emperor Maximilian I. It was abandoned after the Thirty Years' War because it had been burned and pillaged by Swedish troops after a 52-day siege. For a few hundred years the castle was left unused and became overgrown by the forest. In 1899 the city of Sélestat (German: Schlettstadt) presented the castle to German Emperor Wilhelm II. The restoration of the fortified castle was entrusted to Bodo Ebhardt; work proceeded from 1900 to 1908. Ebhart's aim was, as near as possible, to rebuild it as it was on the eve of the Thirty Years' War. He relied as much as possible on historical accounts, but, occasionally lacking information, he had to improvise some parts of the stronghold. After World War I, the French state confiscated the castle. The castle has been listed as a monument historique since 1862. In 1993, it was officially designated as a national historic site by the French Ministry of Culture. Today, it is one of the most famous tourist attractions of the region.
[http://en.wikipedia.org/wiki/Câteau_du_Haut-Königsbourg, https://de.wikipedia.org/wiki/Hohkönigsburg]
Glass no. 2777 is labeled as a souvenir from Colmar with the bottom two pictures on the glass showing views of that town. The top right picture on the glass shows a view of the pilgrimage site Trois-Épis, about 10 km west of Colmar.

---