| | |
| --- | --- |
| ÖSTERREICH | AUSTRIA |
| Bundesland: Salzburg | |
| Bezirk: Salzburg-Land | |
map →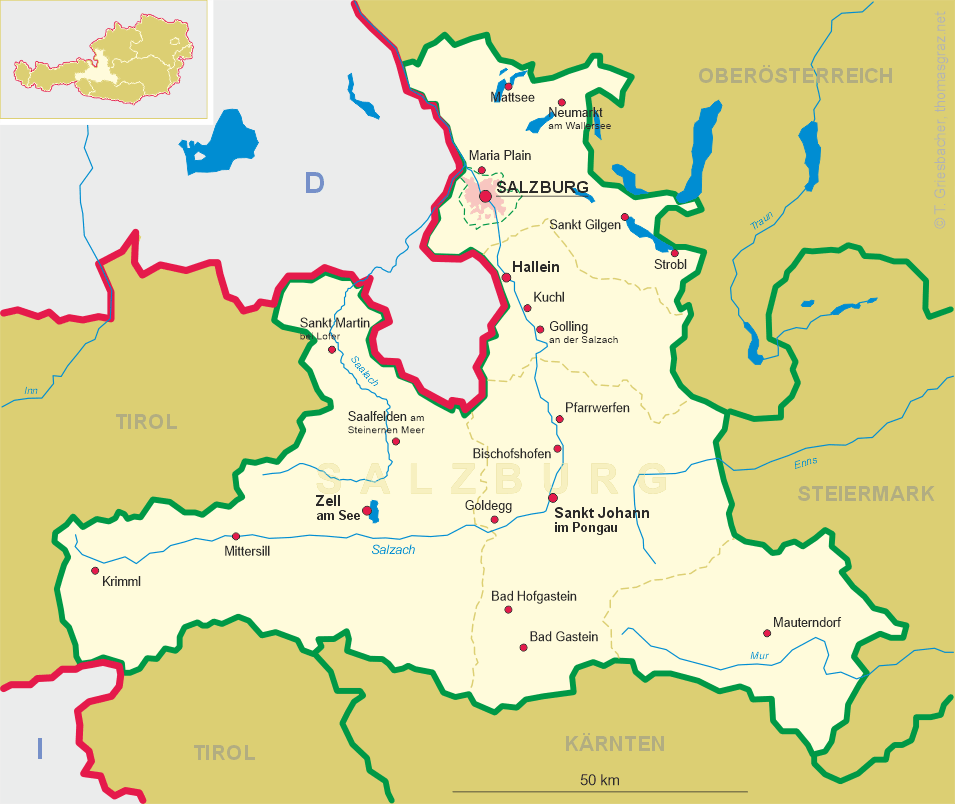 Strobl
• alt: Strobl am Wolfgangsee
• lt: Štroblis
• ru, uk: Штробль-ам-Вольфгангзе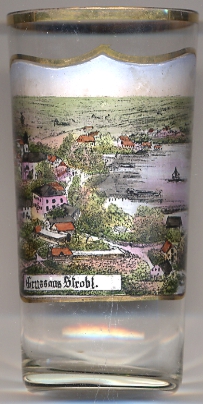 Strobl, frequently also called Strobl am Wolfgangsee, is situated at an elevation of 542 m at the eastern end of the lake Wolfgangsee in the district Salzburg-Umgebung, in the northeastern portion of the Austrian state of Salzburg, right on the border with Upper Austria. The municipality has a population of about 3,600 (2013).
The town's name goes back to the 14th century, when the Wolfgangsee was known as the Abersee, and one Friedrich Stroblo appears as the owner of a 'Seege', a fishpond or weir. A later member of the Strobl family took over the inn 'Am Schober', which provided the basis for the later settlement's first written mention in 1593. Since that time, the name Strobl was firmly attached to the area. Due to its picturesque setting the village prospered from 1877 to 1890 with tourist trade spilling over from Bad Ischl.
The

parish church Sankt Sigismund [background left] was commissioned in 1758 by archbishop Sigismund III of Salzburg (Christoph von Schrattenbach). Its master builder was Kassian Singer from Kitzbühel who, however, died before the completion of the project. The church was then completed by construction foreman Andrä Huber from nearby Sankt Gilgen. The church was dedicated to the archbishop's patron saint on 3 May 1761. The building's original late Baroque appearance is maintained in virtually pristine condition.
[https://de.wikipedia.org/wiki/Strobl, https://en.wikipedia.org/wiki/Strobl]

---