| | |
| --- | --- |
| ČESKÁ REPUBLIKA | CZECH REPUBLIC |
| Středočeský kraj | Central Bohemia region |
| Okres: Mladá Boleslav | |
map →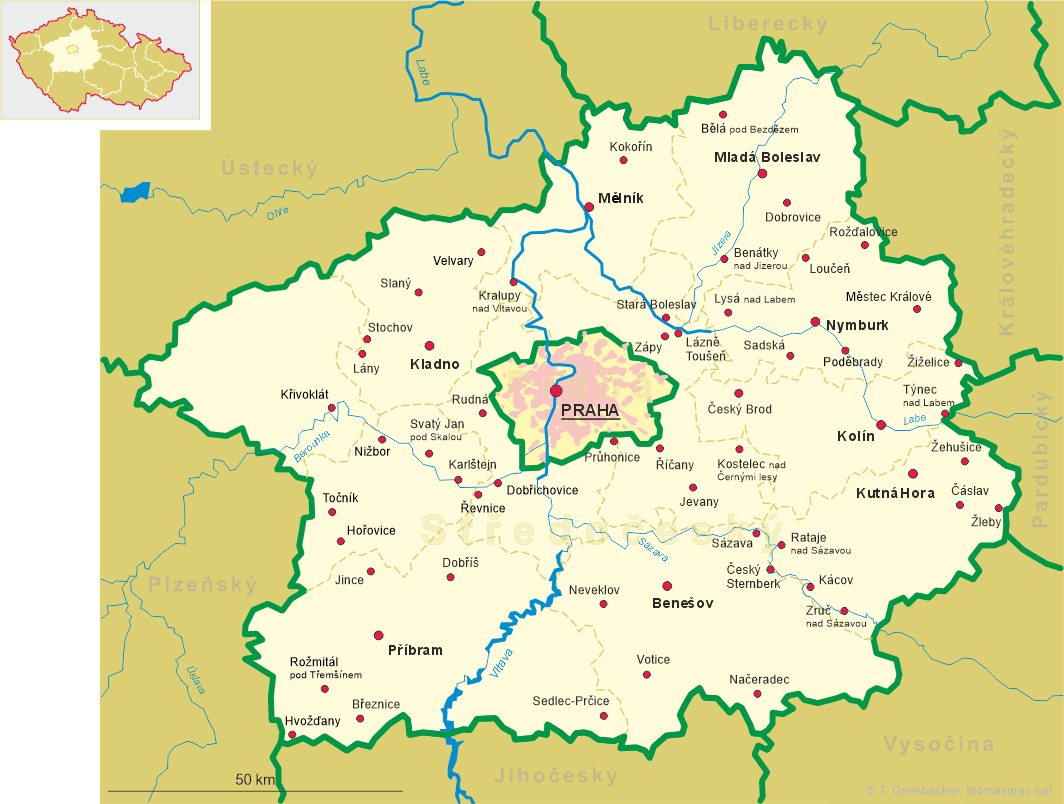 Mladá Boleslav
• de: Jungbunzlau
• lv: Mlada Boleslava
• lt: Mlada Boleslavas
• bg, mk, sr: Млада Болеслав
• ru, uk: Млада-Болеслав
• be: Млада-Болеслаў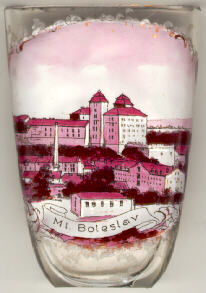 Mladá Boleslav received its name from Duke Boleslav II who founded the town at the end of the 10th century. The formal rights as town were granted in 1334, and since 1600 it had the status of Royal town. In the 16th century Mladá Boleslav was a centre of the Bohemian Brethren (Unitas Fratrum) who were founded in 1472 as an organization intending to reform the catholic church after the defeat of the Hussites, the followers of the reformer Jan Hus (see also Husinec). Another important centre of the Bohemian Brethren was Brandýs nad Orlicí.
The old town on a hill above the river Jizera is dominated by the

castle [top] which originated in the 10th century. In the 16th century the original Gothic castle was remodelled in Renaissance style. 1752–1783 it was converted into military barracks and used as such until 1953. Today it houses the county museum.
---