| | |
| --- | --- |
| ÖSTERREICH | AUSTRIA |
| Bundesland: Steiermark | Styria |
| Bezirk: Hartberg-Fürstenfeld | |
map →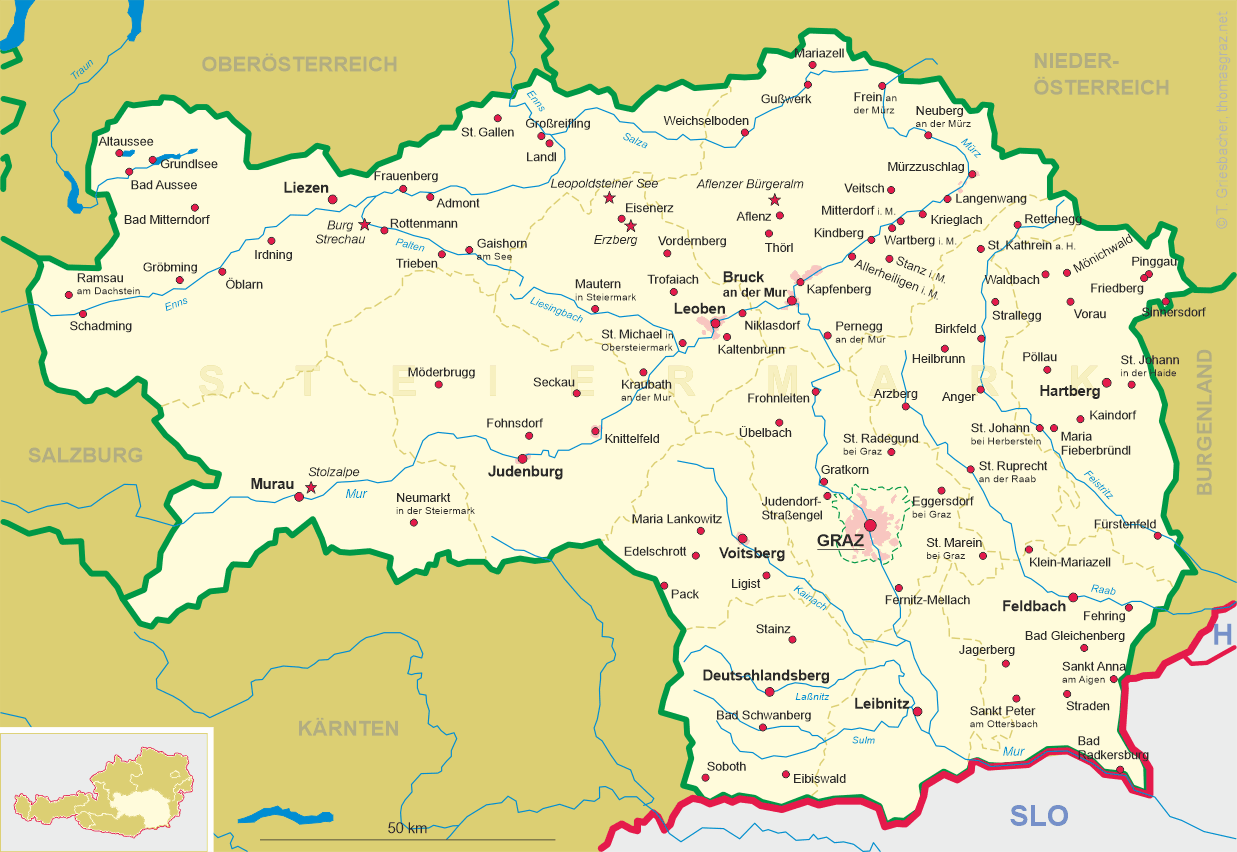 Fürstenfeld
• lt: Fiurstenfeldas
• sr: Фирстенфелд
• ru: Фюрстенфельд

Fürstenfeld was founded around 1170 by Margrave (later Duke) Otakar IV of Styria as a fortification of the eastern border of the Roman empire. The town itself was first mentioned around 1185. Duke Leopold VI enlarged the market to a town. Fürstenfeld was the first seat (around 1200) of the Order of St. John of Jerusalem (Order of Malta) in Austria (today parish church of St. John the Baptist). Large parts of the town fortifications (renewed 1553, abandoned 1775) are still visible. On 1 January 2013 the former districts Hartberg and Fürstenfeld were merged into the new district Hartberg-Fürstenfeld; the capital of the new district is Hartberg.
The centre of the old town is the Hauptplatz (main square) [top] which is surrounded by by old houses which partly received their current façades in the 19th century. The

Mariensäule (Lady column) in the middle of the square was erected by the magistrate of Fürstenfeld in 1664/68 in order to commemorate the victory of the Imperial army over the Turks at Mogersdorf 1664.
The

church and monastery of the Augustinian Eremites [bottom] was built in 1365–1368. In 1480, the monastery was looted by the troops of the Hungarian King Matthias Corvinus. The church was damaged by fires in 1503 and 1685. The monastery was closed in 1811 and the buildings demolished in 1956. The church is in possession of the municipality since 1816. After severe damages during the war in 1945 the church was closed in 1952. It was restored in 1957 and reopened in 1978.
---