| | |
| --- | --- |
| ÖSTERREICH | AUSTRIA |
| Bundesland: Steiermark | Styria |
| Bezirk: Leoben | |
map →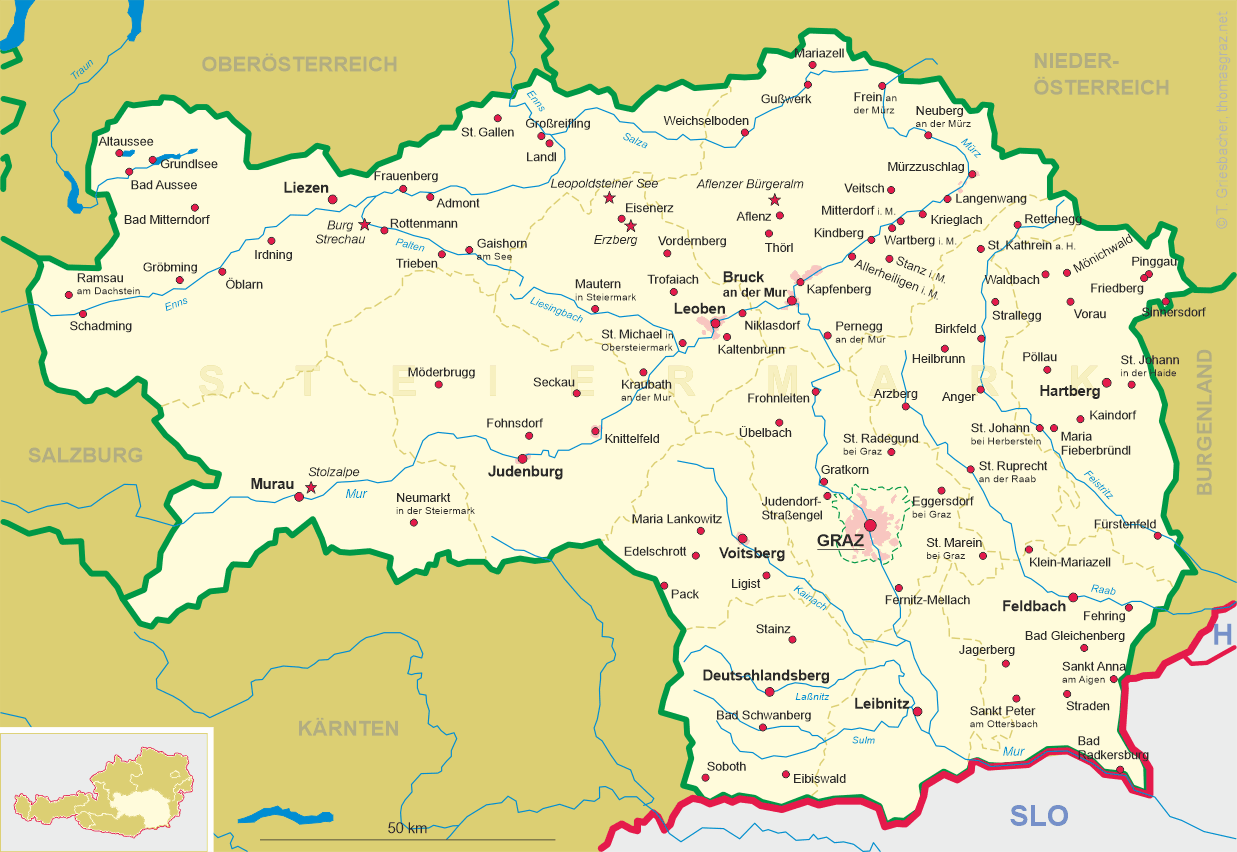 Leoben
• lt: Leobenas
• lv: Leobene
• cs: Lubno
• el: Λεόμπεν
• bg, mk, ru, sr, uk: Леобен
• be: Леобэн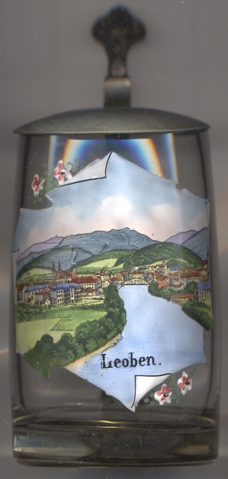 Leoben was first mentioned in AD 904 as Liupina. In 1173 Leoben is mentioned as a market town (forum Liuben). This old town was situated somewhat outside today's town centre. The new town, situated within a loop of the river Mur, was built in 1261–1280 by King Ottokar II of Bohemia who was also Duke of Styria. By the end of the 13th century Leoben had obtained the formal freedom of the city. Already in the Middle Ages Leoben was an important trading place for iron mined on the Erzberg in Eisenerz and smelted in Vordernberg. The growing importance of the iron industry in the late 14th century brought a boost for the economy of the town. The steel works of Donawitz are still an important factor for the economy of the town. The Montanistic University was transferred to Leoben from Vordernberg in 1908–1910. One of the most popular beers of Austria (Gösser Bier) is brewed in the monastery of Göß since 1860.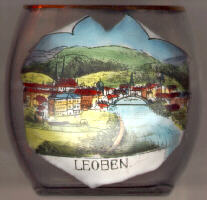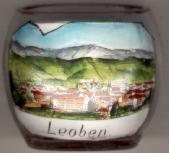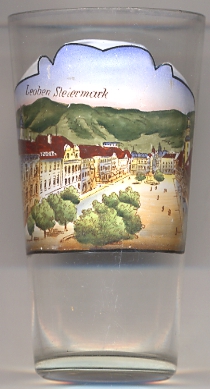 The

Trinity Column (Dreifaltigkeitssäule) in Hauptplatz (Central Square) [left, no. 2706: background centre] was created in 1718 by the sculptor Johann Jakob Schoy, one of the most important Austrian sculptors of the early 18th century. The column was a memorial for the relief from the times of the Plague.
The

Old Town Hall (Altes Rathaus) [left, no. 2706: far right, barely visible] was built in 1485 and received its characteristic five-sided tower in 1568. The neighbouring buildigs on its south side were incorporated into the town hall in 1607. A row of coat of arms was dded to the front façade in 1728 on the occasion of a visit of Emperor Karl VI. The old town hall remained the seat of the Leoben's administration until 1973 an today is used as shopping mall and conference centre.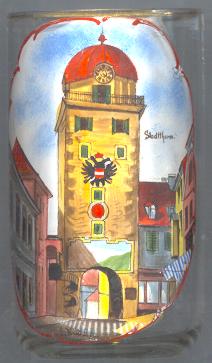 The

Mauttorturm or Stadtturm (Toll Gate Tower or City Tower) (75.5 m high) is the landmark of Leoben. It was built in 1616 in place of a previous tower (built at the end of the 13th century, restored 1512) and is the only remaining town gate of the old town of Leoben. After an earthquake in 1794 a new roof was added. Because of the shape of this roof the popular name of the tower is Schwammerlturm (Mushroom Tower).
The former

Hotel zum Mohren [left] is a building which in its core goes back to a building of the 15th century when it served as a civil arsenal. The complex was renovated in 2010–2011.
[https://de.wikipedia.org/wiki/Liste_der_denkmalgesch%C3%BCtzten_Objekte_in_Leoben, http://www.baumeister-leitner.at/Homanngasse-7-bis-9-Leoben.204.0.html]


For the pilgrimage chapel Maria Kaltenbrunn in Leoben-Göss click here.

---